Gary Greif confirmed to contest Manuel Heredia Jr's BRS seat in the UDP
Saturday, August 11th, 2018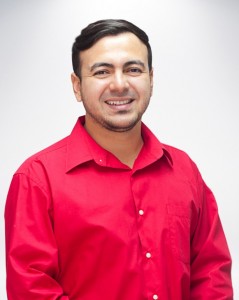 San Pedro Town Councillor Gary Greif is confirmed to contest the United Democratic Party (UDP) convention against incumbent Minister of Tourism and Civil Aviation Honourable Manuel Heredia Jr., for the Belize Rural South seat in the upcoming General Elections 2020. Greif's approval of his candidacy was confirmed on Saturday, August 4th. Since then, both Heredia and Greif have shared their thoughts with the media. Greif believes that BRS needs new blood and that he has a healthy chance to beat four-term Heredia, who stated that Greif's ambition to take over his seat may cause the end of his young political career.
Heredia calls Greif's application for standard bearer 'disrespectful'. According to him, there is always a time for everything, and Greif should have waited. "There is a time when I will decide to step down and at that point, I will support anybody that comes around," said Heredia. "But if you want to come in without the support of our executive, without the support of myself, you are looking for a disaster. You are looking to probably finalize your career before you start." Heredia added that he feels betrayed, since he helped Greif become what he is today in politics.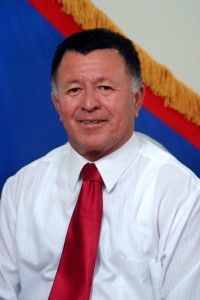 Heredia also indicated that young politicians like Greif should seek advice before making such decisions. "Those that do not seek advice will never succeed," he stressed.
On the other hand, Greif does not see his aspiring for higher office as an insult to Minister Heredia, but rather a respect to the democratic system that governs his party. He shared his confidence of winning the race as he claims to have a large volume of support. "I do have the support of my family, my fiancé of course is on board and if I didn't have her support I wouldn't be here. Another reason to be in the race is the support from the community in general," said Greif. "Anywhere I go, the people are ready for a change, and I believe I will offer that for them." Greif had previously spoken to The San Pedro Sun about the need of more autonomy given to Ambergris Caye and Caye Caulker. He once again took the opportunity to stress that topic. "I believe The San Pedro Town Council and the Caye Caulker Village Council should manage their affairs," he continued. "That will be one of my main goals to address in Belmopan- to give both islands more rights to manage their own affairs."
The San Pedro Sun conversed with a few residents on the street and obtained mixed views about the UDP candidates running against each other. Many believe Heredia has the upper hand due to this long trajectory as the head of BRS, while others believe that someone younger and with a fresh mind might be the best choice the constituency needs to continue moving forward.
Wellington Ramos, an outspoken Belizean activist, wrote to the The San Pedro Sun stating that "Every citizen is entitled to run for office to represent his people in a democracy and it is left to the citizens in a constituency to decide who they want to represent them and not the political parties. The only time I support endorsing a candidate is when nobody else in the party wants to challenge the standard bearer for the seat in a given constituency. The people of Belize should also think about term limits for representatives to three terms like the Prime Minister."
A date for the contested convention is yet to be announced.
Follow The San Pedro Sun News on Twitter, become a fan on Facebook. Stay updated via RSS