Belize People's Front candidate Thomas Greenwood Jr. nominated to run in Belize Rural South
Friday, October 23rd, 2020
A third candidate will be contesting the Belize Rural South (BRS) (Ambergris Caye and Caye Caulker) constituency in the upcoming General Elections set for November 11, 2020.  He is Caye Caulker resident and businessman Thomas Greenwood Jr. who is running under the Belize People's Front party (BPF).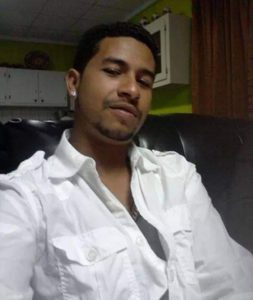 Greenwood was accompanied by a handful of supporters to the nomination centre in San Pedro Town at 2:30PM on Nomination Day, observed on Wednesday, October 21st countrywide. He went through the required process and was officially nominated, guaranteeing his name on the ballot for BRS. Greenwood believes in equality, freedom, happiness, and fairness. He referred to his manifesto, which highlights what is in store for BRS under the BPF.
The Plan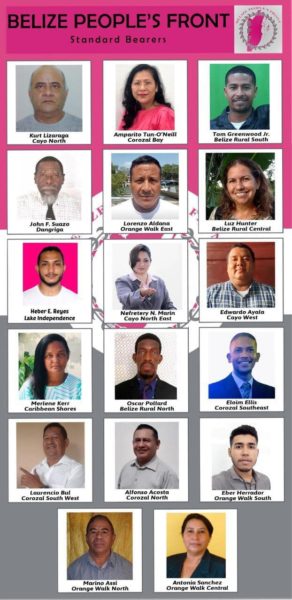 The BPF's candidate vows to use his constituency allowance to start a micro-grant program to provide people with a small subsidy allowance. He highlighted that currently area representatives are taking these funds and not necessarily helping their constituents. Under Greenwood, there will be a farming program for people to grow their own food, and he will seek funds to invest in a factory to manufacture goods and by-products from what is being planted.
In his manifesto, Greenwood said he will travel overseas to attract industries to BRS. He also hopes to engage in negotiations and establish agreements with financial institutions to provide loans to small businesses. The plan also calls for business and financial management workshops, along with the empowerment of people in the community for the benefit of BRS and the country.
Greenwood is asking for an opportunity to work for the betterment of Ambergris Caye and Caye Caulker. He hopes that electorates will consider him as a fitting candidate to lead Belize Rural South, one of Belize's top and most important constituencies. The other two candidates running for the seat are Andre Perez under the People's United Party and incumbent candidate for ruling United Democratic Party, Manuel Heredia Jr. 
The polling stations on Ambergris Caye will be at the San Pedro High School and the Roman Catholic Primary School, while in Caye Caulker electorates will cast their vote at the Roman Catholic Primary School.
Follow The San Pedro Sun News on Twitter, become a fan on Facebook. Stay updated via RSS