Americans in the United States have cast their vote; Belize to hold elections next week
Tuesday, November 3rd, 2020
Belize's General Elections are set for next week, Wednesday, November 11th, and as the decisive date nears, political parties continue to campaign to gain voters' support. While Belizeans wait to head to the polls, Americans in the United States voted today, Tuesday, November 3rd. The San Pedro Sun was able to get some insights from experts and voters in one of the battleground states, Texas, who spoke on what they expect, from the elected government to how people have adapted during the COVID-19 pandemic to a historical look at voting in the 'Lone Star State.'
Voters attending the polls adhered to the safety measures and wore their masks. Some of them spoke to members of the Foreign Press Center. Aaron Blythe shared that the most important thing for him is the presidential aspect and leadership that reflects the people's wants and needs. Blythe said Americans need someone with new ideas and someone who will be open to conversations and not disregard people. Student Kiara Vaughters and some of her classmates were outside their school in Austin, Texas, encouraging them to vote. She said that it is especially important that everyone eligible to come out and vote. Vaughters and her classmates also guided electorates to the polling stations so they did not get lost.
Experts' opinions
Executive Editor and Co-founder of the Texas Tribune, Ross Ramsey, provided a historical look at Texas and how it began transforming from a primarily conservative state to a battleground. "It's a traditionally conservative state, and in the current political framework, it is a Republican state. Although when Democrats ran Texas, they were really conservative Democrats," he said. "But in the last couple of election cycles, the state has moved toward the Democrats and away from the Republicans." Ramsey attributes this to the Republican Party's transformation being less of an established but now popular political party. As a result, Democrats have been gaining ground in this state to the point that a primarily conservative Texas is now an increasingly contested ground.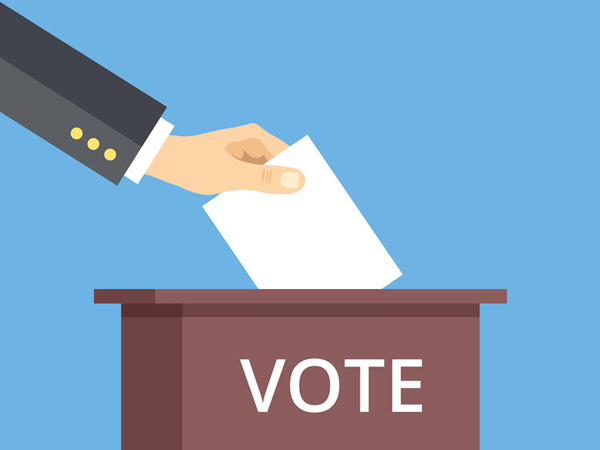 According to Travis County Clerk Dana DeBeauvoir, they have taken precautions to avoid the spread of COVID-19 by identifying more spacious polling stations and booths. "We have Personal Protective Equipment for voters, and we have done a lot of education and training on how the election workers can protect themselves as well," said DeBeauvoir. She says that everyone inside the polling stations or booths were instructed to wear a mask and practice social distancing. She added that in-person voting was made as safe as possible. According to her, the cost to provide safe polling stations, new locations, and getting additional personal protective gear, among other details, was $6.9 million. The usual cost in past elections is around $2.2 million.
DeBeauvoir said that the turnout was huge, and it is expected that just in Travis County, they will register an 80% total voter turnout. The only votes that will get counted are those cast on Election Day, while over 100 million votes cast via Absentee Voting or Voting by Mail will be tallied in the days ahead. A new president is expected to be announced by Thursday or Friday of this week.
In Belize, after the last General Elections in 2015, a total of 72.68% of Belizeans exercised their democratic right to vote throughout the county. Voter's turn out per district is as follows: Belize District at 66.54% with 44,069 out of 66,227 registered voters; Cayo District at 73.07% with 32,970 out of 45,124 registered voters; Corozal District at 79.69% with 20,799 out of 26,101 registered voters; Orange Walk District at 79.99% with 23,491 out of 29,368 registered voters; Stann Creek District at 70% with 10,880out of 15,544 registered voters; Toledo District at 72.49% with 10,310 out of 14,223 registered voters. The United Democratic Party took the election, winning in 19 out of 31 constituencies. While the Opposition of the People's United Party only won 12 seats and the Belize Progressive Party received none. This year there is a fourth party running, called Belize People's Front.
Follow The San Pedro Sun News on Twitter, become a fan on Facebook. Stay updated via RSS