After allegations of misconduct, Minister Andre Perez granted leave of absence from Cabinet
Monday, August 21st, 2023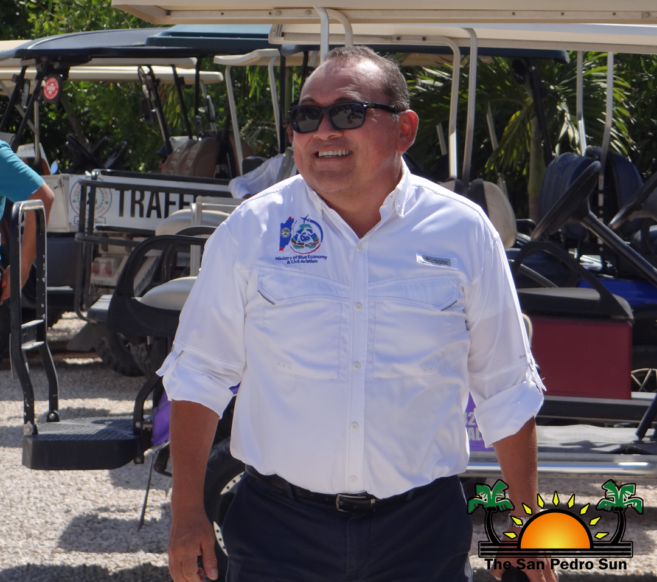 Area Representative of Belize Rural South (The Cayes) and Minister of Blue Economy and Civil Aviation Andre Perez was granted a leave of absence from the Cabinet following recent allegations against him from a woman. Prime Minister Honourable Dr. John Briceño has been temporarily assigned Perez's portfolio duties during his absence.
As Perez goes on leave, an investigation will be conducted into the recent allegations against the minister from a Caye Caulker woman, identified as attorney Wendy Auxillou, accusing him of predatory behavior and sexual harassment. A release from the Government of Belize (GOB) said on Monday, August 21st, that after the investigation, the Attorney General and Minister of Legal Affairs will advise the Prime Minister on whether there has been any actionable wrongdoing.
The issue had been brewing for some time, and on Friday, August 18th, Perez's legal team released a seven-page press statement that started with the following quote. "I am most remorseful for the shame and pain I have brought on my wife, my children, and you, the people who voted for me and supported me, and I ask your forgiveness and that all attacks be levied against me, but not my family nor my party."
The release speaks about their relationship, in which Perez claims the woman first made sexual advances on him and that the next step in the relationship saw the accuser demanding that he use his ministerial power to obtain a liquor license and land documents. The release said that the relationship ended when this request did not work, but they remained friendly.
The minister reportedly accuses Auxillou of trying to extort him and claims he has an audio recording of her asking for land. The statement ends by stating that the accuser cannot prove there was any threat to her. Auxillou told the media briefly that Perez attempted to control the narrative and paint himself as the victim. Auxillou is reportedly out of the country and afraid to return for fear of arrest.
In the meantime, GOB noted that Perez remains committed to and will continue to serve the interests of his constituents in the Cayes, Ambergris Caye, and Caye Caulker.
Read the full press release from Perez's legal team here. 
Follow The San Pedro Sun News on Twitter, become a fan on Facebook. Stay updated via RSS