3rd straight win for Tuff E Nuff in National Interoffice Basketball Tournament
Friday, May 17th, 2013
Ambergris Caye's Tuff E Nuff basketball team has won three consecutive games in the National Interoffice Basketball Tournament in the 2013 season. On Thursday May 9th, Tuff E Nuff defeated the Sir Belikin Team. It was a much anticipated and interesting match since most of the Tuff E Nuff's 2012 players had moved over to Sir Belikin. Notwithstanding, the islanders took the lead from the first quarter.
The team dominated the entire game, taking the largest lead in the third quarter which ended in an 81-55 margin in favor of Tuff E Nuff. By the end of the fourth quarter, the undefeated Tuff E Nuff pulled out a 20-point victory with the final score of 103 – 83.
Tuff E Nuff's Winston Pratt was the game's best player, scoring 25 total points in the game.
At the end of week three, the standing for the 2013 Interoffice Basketball season is as follows: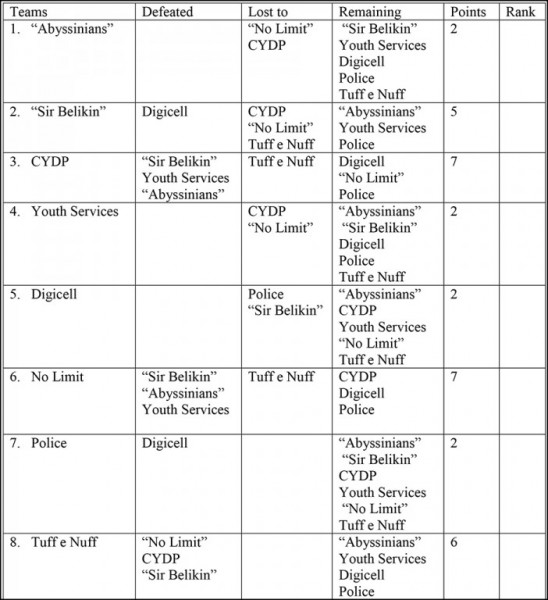 Tuff E Nuff is scheduled to play against Youth Services on Saturday May 18th at The Birds Isle in Belize City starting at 7PM.
Follow The San Pedro Sun News on Twitter, become a fan on Facebook. Stay updated via RSS