SPJC participates in ATLIB National Volleyball Tournament
Monday, October 27th, 2014
On Sunday, October 19th the San Pedro Junior College (SPJC) male and female volleyball teams participated in the Association of Tertiary Level Institutions in Belize (ATLIB) National Volleyball Tournament. Held in San Ignacio, it saw the participation of six tertiary schools: SPJC, Ecumenical Junior College (EJC), University of Belize (UB), Saint John's College Junior College (SJCJC), Sacred Heart Junior College (SHJC), and Independence Junior College (IJC). At the end of the competition, UB took first place in the male division while SJCJC took first place in the female division.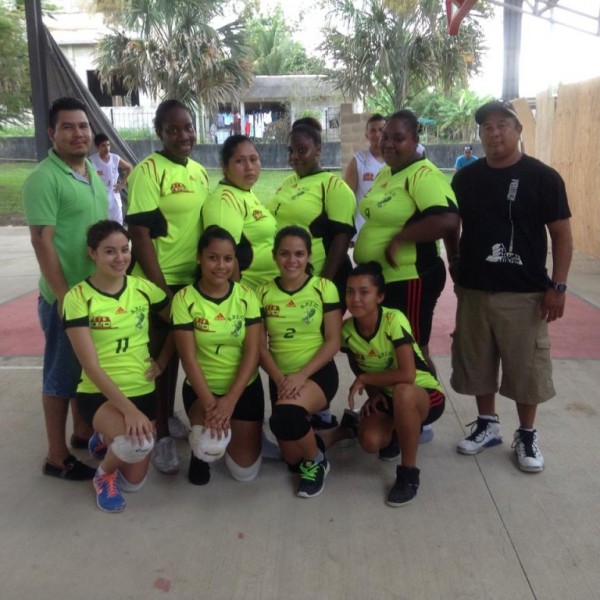 The tournament was split into two divisions. First to play were the female volleyball teams. Four female teams participated, each playing a total of three matches. Winners of the matches were determined by a best out of five sets. Taking the female championship was SJCJC who played astoundingly, winning all three of their matches. In second place was UB who won two matches but lost to SJCJC. Third place went to EJC with one win and two losses, while SPJC had to settle for last place with three losses.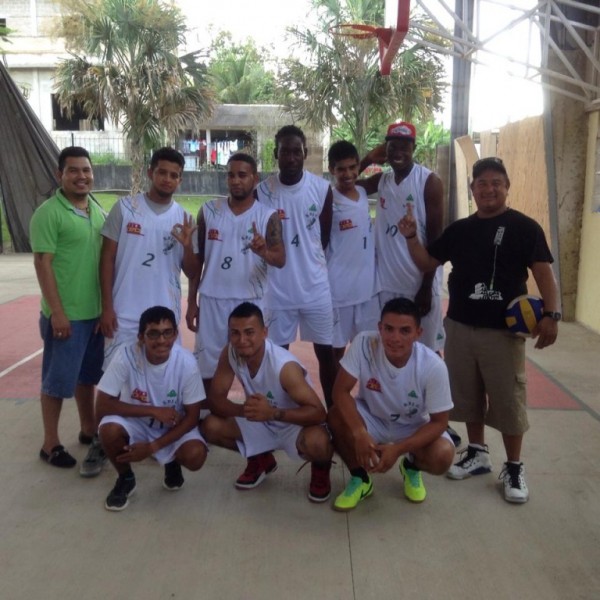 Next up was the male division which was subdivided into two group. Group one consisted of UB, SHJC and SPJC, while group IJC, SJCJC and EJC. Each team played two separate bestout of five matches. In group one, UB took the lead with two wins. Second place went to SHJC with one win and one loss, while SPJC took third with 2 losses. In group two, first place went to IJC with two wins, second place went to SJCJC with one win and one loss, while EJC settled for third with two losses. UB and ICJ battled it off for the male championship, but in the end it was UB who took the coveted title while ICJ had to settle for the runner up spot.
Even though SPJC did not take the championship, they certainly made San Pedro proud. SPJC would like to thank Castillo's Hardware, Caribeña Enterprises, Mayor Daniel Guerrero, Captain Sharks and everyone else who sponsored the athletes. SPJC would also like to thank Coach Shelby Leiva and Coach Josue Sosa for their time and efforts to train the teams.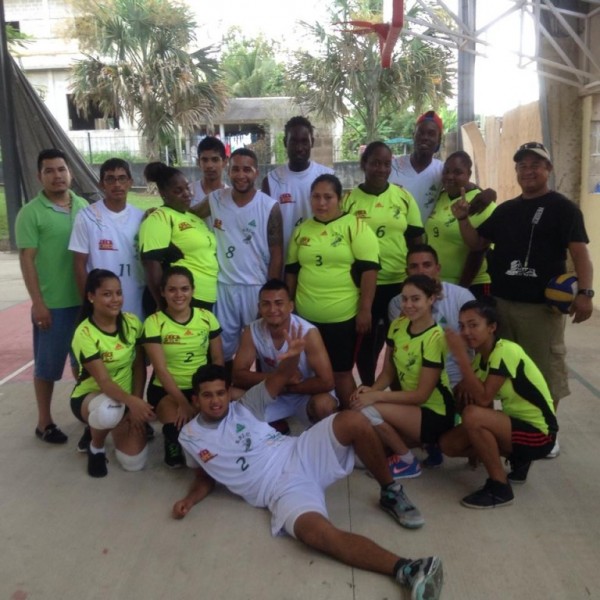 The next up is the ATLIB Basketball Tournament that is scheduled to commence on Thursday, November 6th. The Southern Regions will be hosted by Galen University, while Northern Regionals will be hosted by the Belize Adventist Junior College.
Follow The San Pedro Sun News on Twitter, become a fan on Facebook. Stay updated via RSS