San Pedro Turtles begin recruitment
Thursday, October 30th, 2014
Rugby, a newly introduced sport to Belize, has taken Ambergris Caye by storm and is quickly gaining popularity among island youths. Recruitment for the San Pedro Turtles Rugby Club (SPTRC) started on Tuesday, October 21st and saw a large crowd of youth eager to get acquainted with the new sport. Spearheading the project in San Pedro is Rugby Belize regional organizer, Martin Dawson with the assistance of experienced rugby player, Alex Almas.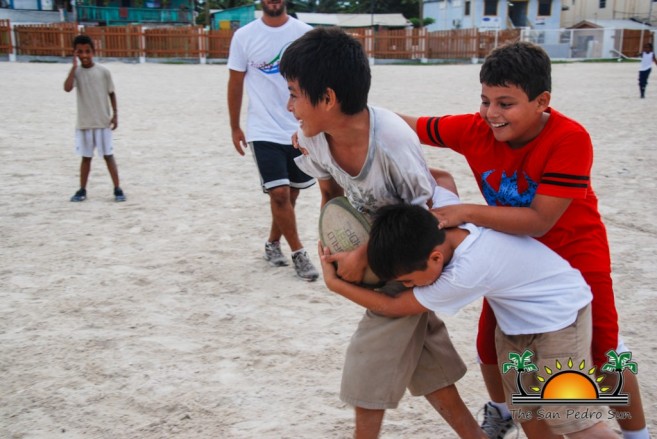 The first training session was held at the Honorable Louis Sylvester Arena and was aimed at sensitizing the children to the new sport. Originally played in England, Rugby shares similar traits to football as it entails of scoring goals against an opposing team. But unlike football, rugby players can score either by running with the ball in hand or kicking it across the field. The popularity of rugby has grown in the past year and will make its international debut at the 2016 Summer Olympic Games at Rio de Janeiro, Brazil.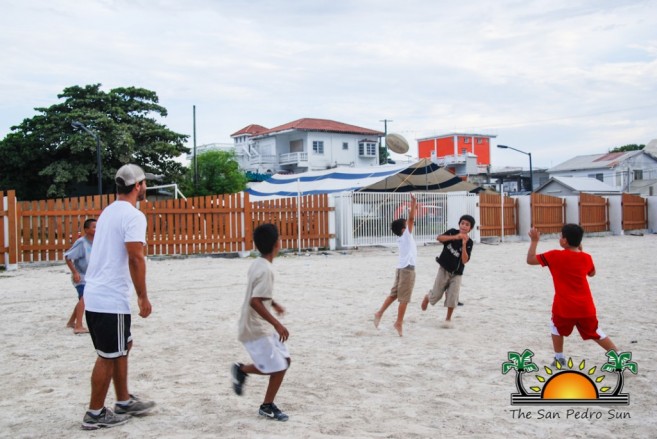 The game being introduced in Belize is 'Rugby Sevens' which is similar to a full rugby game but instead of 15 players to a team, it uses only seven players to a team. "We're starting small. We are aiming to get a Rugby Sevens team organized very soon. We know there are more children and youth in San Pedro that would like to play rugby with us, and they are welcome to come along," said Dawson. Rugby Sevens is played across the Caribbean, Central and North America. "We are happy to have the assistance of Coach Almas, especially since he is a seasoned rugby player," said Dawson.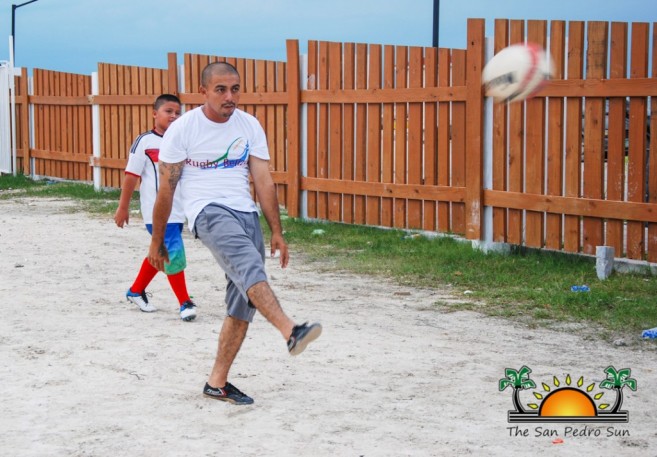 Originally from Vancouver, Canada, Almas has been living in San Pedro for the past eight month. He has played rugby for most of his life, and was excited to hear about the initiative in the island. "I heard about Rugby Belize through the internet, and when I saw that San Pedro was going to have a rugby club I called the organizers to offer my assistance. Rugby is one of my favorite sports and I am happy to share what I know with the children of the island so that they too can learn to love and appreciate this new sport. Rugby can be a rough game, it's very physical and that's why it attracts the youth. They can let off steam while getting fit and being part of a team," said Almas. During the training session, children practiced rugby drills and even got the chance to play a full match.

SPTRC are looking for both male and female players of all ages. No experience is necessary. Those interested can contact Martin Dawson at 605-2110. Practices are held every weekday at the Honorable Louis Sylvester Arena from 4PM to 5:30PM.
Follow The San Pedro Sun News on Twitter, become a fan on Facebook. Stay updated via RSS