Pioneros of Cancun thrash San Pedro Tiger Sharks
Saturday, December 6th, 2014
One of Mexico's top basketball teams, Pioneros of Cancun Quintana Roo, wiped the court with Belize's San Pedro Tiger Sharks in a friendly game on Sunday November 30th. The much anticipated match took place at the Erick Paolo Martínez Sporting Center in Chetumal City, Mexico. The game was organized through the Belize-Mexico Partnership Committee as part of the cultural and sporting exchange program between the two countries.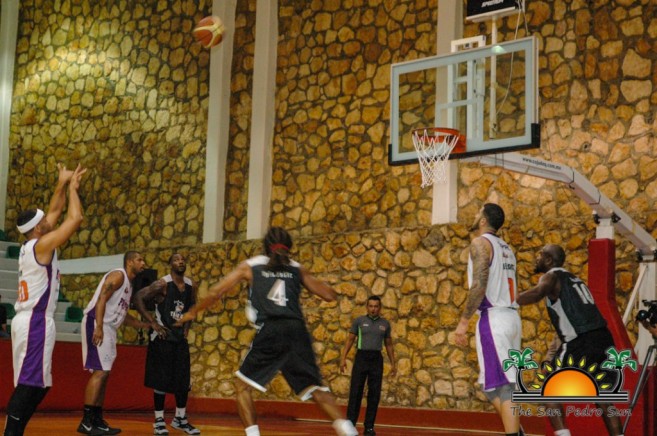 The 2014 National Elite Basketball League, San Pedro Tiger Sharks took its original team, along with two new members as reinforcement to represent Belize. On the other side, Pioneros of Cancun, one of Mexico's top teams, brought in four team players for the Mexican national selection who played in the World Cup of Basketball in September.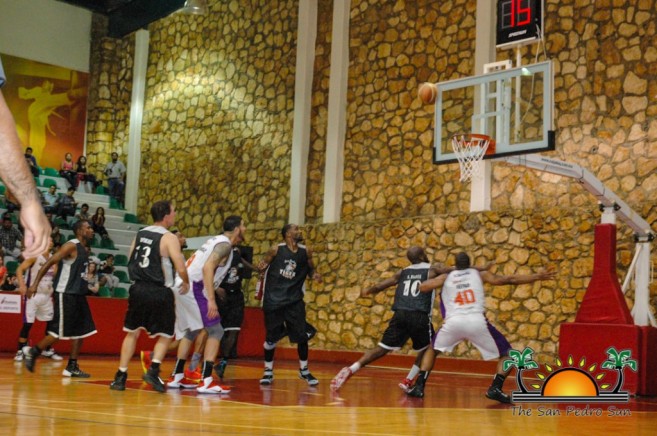 From the onset, it was obvious that the host team was by far the dominant team, pulling an early lead in the match. They won every quarter of the game, but the big gap came in the third and fourth quarters where the score difference ballooned to over 20 points. By the end of the game, San Pedro Tiger Sharks lost by 46 points in a game that concluded in 124 to 78 points in favor of the Pioneros.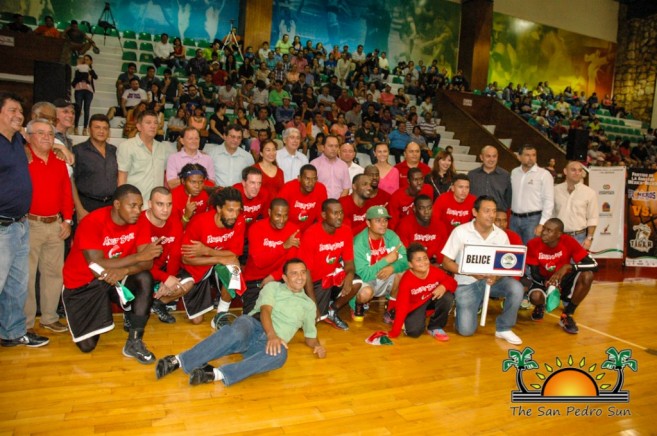 "The Belize Basketball Federation anticipates that this strong relationship will continue to strengthen the sport of basketball in both Quintana Roo and Belize," said a release from the Belize Basketball Federation ((BBF).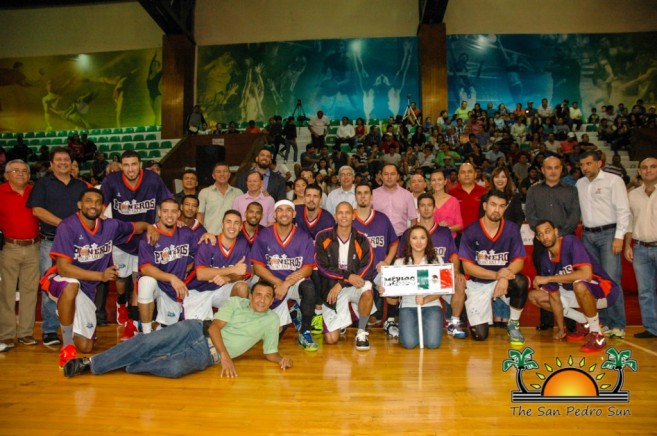 Both teams were given special recognitions for their participation in the friendly game. Notables present at the event were high ranking officials from the local government of Quintana Roo as well as Belize's Ambassador to Mexico, His Excellency Oliver del Cid.
The event had collaborative effort of the Ministry of Youth and Sports of Quintana Roo, Mexico, the Belize-Mexico Partnership Committee and the BBF.
Follow The San Pedro Sun News on Twitter, become a fan on Facebook. Stay updated via RSS