San Pedro Tiger Sharks slows down the Belize City Hurricanes
Monday, February 23rd, 2015
Week three of the second annual Belize National Elite Basketball League (NEBL) regular season continued to roll over the weekend. It saw basketball action on the island when the San Pedro Tiger Sharks hosted the Belize City Hurricanes on Saturday February 21st. What started off with a small crowd turned into a packed house at the Angel Nuñez Auditorium, where spectators got to see the home team played and won their first home game.
Belize Hurricanes, now with one win and two losses, started the game with a lead over the home team. By halftime, the Hurricanes had blown past the Tiger Sharks with a 12 point lead. This of course was a huge upset to the islanders, where the Tiger Sharks boast a perfect home record in the two NEBL seasons so far. But like the good old saying goes, the game is not over until the 'fat lady sings."
Going into the third quarter, the Tiger Sharks took control of the ball game, to a huge roar of support from the spectators. At the end of the third quarter the Belize Hurricanes were down by just three points, but still giving the Tiger Sharks a run on their home court. However, San Pedro Tiger Sharks were able to hold their own, opening the lead in the final quarter, to safely secure a 91 to 73 victory.

San Pedro Tiger Sharks were led by their foreign player, Milton James who had 21 points with nine rebounds, while Ashton Edwards scored 19 points, including four three-pointers. Andrew "Bynum" Ortiz sank 17 points with four rebounds and Darwin "Puppy" Leslie finished the night with 15 points and six assists. In their losing effort, the Belize Hurricanes were led by Jermaine Small who recorded a double-double with 17 points and 10 boards, while Brian White scored 16 points and ripped eight rebounds. Winston Pratt finished the night with 15 points, while Tariq Middleton scored 12 points.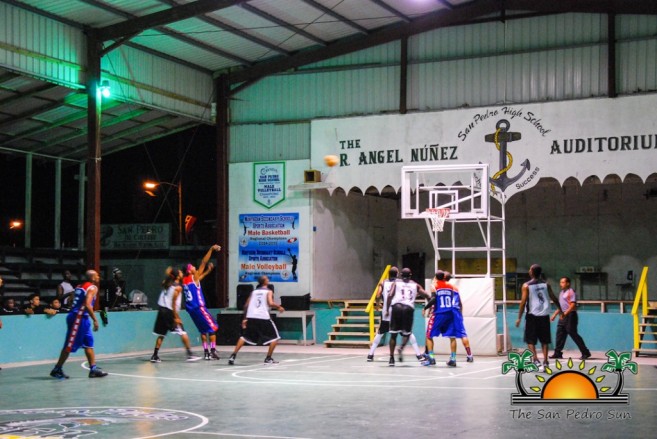 Results from other games played are as follows:
Belmopan Red Tiagaz (77) Vs Dangriga Warriors (51)
Belize City No Limits (72) Vs Orange Walk Running Rebels (51)
Toledo Diplomats (96) Vs Cayo Western Ballaz (80)
The San Pedro Tiger Shark has two wins and one loss. Week four of the NEBL will see the San Pedro Tiger Sharks playing the Toledo Diplomats at the Julian Cho High School on Saturday February 28th. That game is scheduled to start at 8PM and we wish the San Pedro Tiger Sharks all the best.
Follow The San Pedro Sun News on Twitter, become a fan on Facebook. Stay updated via RSS