Scholarships for Capoeira Classes
Saturday, May 16th, 2015
Created by the African slaves that were brought to Brazil, Capoeira encompasses dance, music, and acrobatics, along with other martial arts. The Afro-Brazilian discipline has been taking place since the 1600s and is now going to be taught in San Pedro. Instrutora (Instructor) Marisa Tellez, who has been practicing the art for seven and a half years, is offering classes to those interested in learning the art of rhythm and movement that is Capoeira. But that's not all; lessons will also include learning Samba Dance, Maculele (a warrior dance that involves sticks), playing Capoeira instruments, singing and learning to speak Portuguese.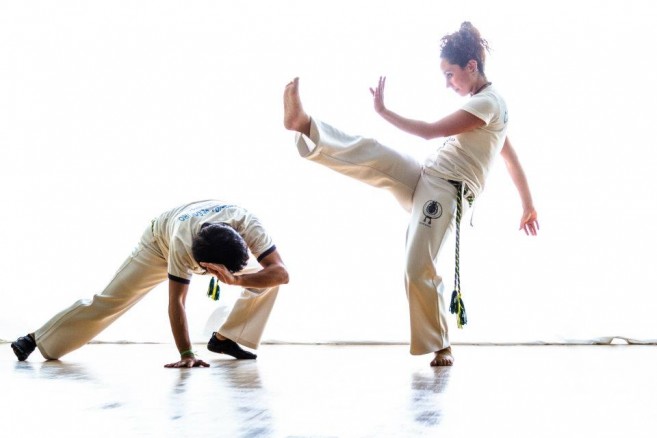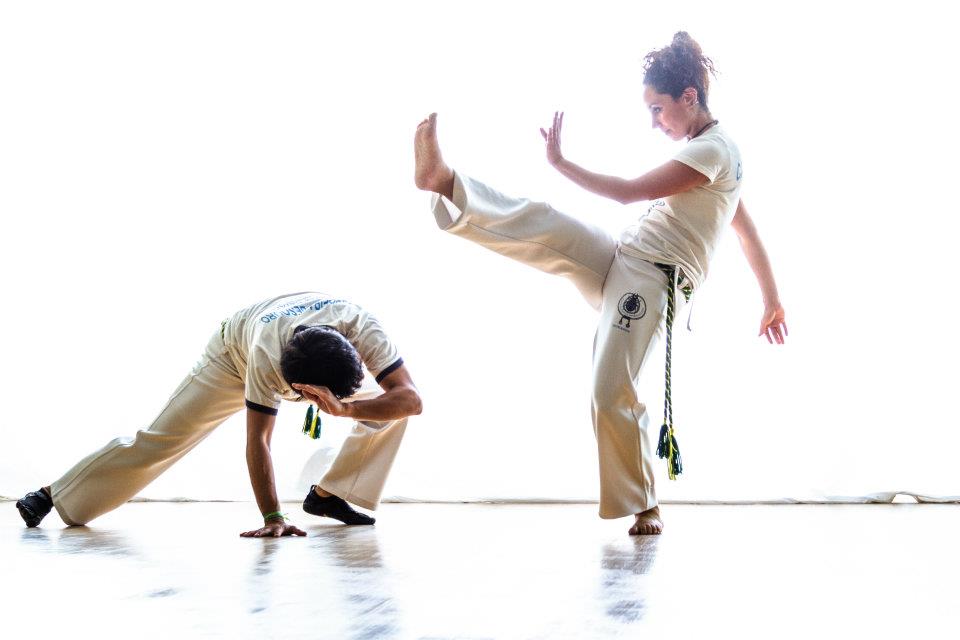 The lessons will be held at Zen Arcade every Thursday of the week, with children's from 4PM to 5PM and adults classes from 5PM to 6:15PM. Tellez has indicated that while the classes will be open to persons of all ages, she has partnered with Zen Arcade to run a non-profit program to provide scholarships for the Capoeira classes (either free tuition or half tuition) to children ages 9-17.
According to Tellez, these scholarships will go to children who are at high risk for drug abuse and crime, and/or whose parents might not be able to afford the classes. In order to keep and obtain the scholarships, students need to work for it by maintaining good grades and following some important rules that will add more discipline and commitment in respect to the program. Tellez spoke of the importance of giving back and having respect for the environment that Capoeira teaches. "You need to respect your community, where you live and the environment in general. With this in mind, Zen Arcade asked to implement a scholarship policy in which beneficiaries must partake in a community service activity. Either once a month or every other month, the participants of the Capoeira class will be invited to take part in a cleanup initiative," said Tellez. She went on to explain that such activity will teach children the values of cleanliness, being more prideful in their community, and respect for the environment. Tellez also emphasized that anyone caught smoking or consuming alcohol will lose their scholarships.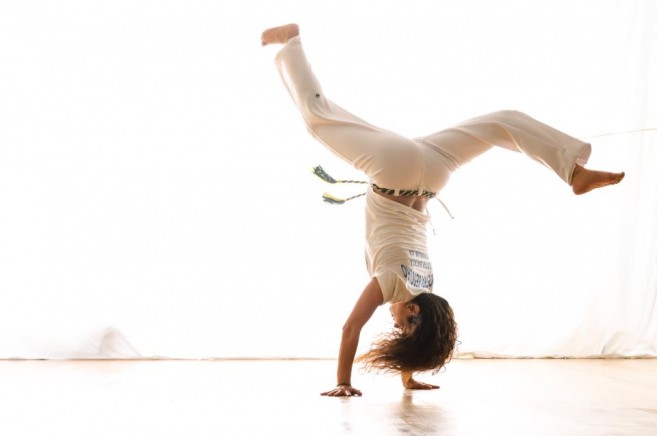 Tellez, who is six-months pregnant, stated that the classes will start off as a small project, but that after the birth of her child there will be a much larger community based program." I would like to find a space that someone can donate to me once a week to do a community Capoeira class. This class will be open to all adults and there will be no set fee. Instead participants will be asked to simply donate what they can. I have seen how Capoeira has changed people's lives. It invokes so much positive change, and I hope this energy can be brought to the island," said Tellez.
All the money that is collected from the classes will benefit the Ginga Arts program. Ginga Arts will be providing Capoeira uniforms for all participants. This Capoeira/Ginga Arts initiative will be an ongoing program as there are plans to have an event called the "Batizado" (Baptism) which is very popular around the world. Tellez hopes to have a group of Capoeira performers participate in the island's carnival and in the process boost tourism on the island. Tellez indicated that she has already shared the idea with people in the United States who are eager to attend the event. You can learn more on the Mission of Ginga Arts on their website: www.gingaarts.org.
For more information on how you can enroll in Capoeira classes on Ambergris Caye or get information on the scholarship program, contact Zen Arcade at 226-3177 or visit them on Sea Star Street.
Follow The San Pedro Sun News on Twitter, become a fan on Facebook. Stay updated via RSS