152 goals scored in first week of ICSC 5-a-side Football Tournament
Wednesday, July 15th, 2015
The Island Citizens Sporting Club's (ICSC) Five-a-side Football Tournament officially kicked off on Thursday, July 9th. Island residents gathered at the Angel Nuñez Auditorium over the weekend for three days of fun. A collaborative effort with the San Pedro High School (SPHS), the tournament is being held under the theme of "Keeping our children smiling through sports". 11 little league teams, four female teams and 28 senior teams are competing in the biggest football tournament San Pedro has seen.
Four matches were played in the first game day on Thursday, July 9th. Prior to the real football action, a short ceremony was held with Miss SPHS 2014-2015 Shelia Chi taking the first goal shot. After the ceremony, head organizer Alex Noralez declared the tournament open.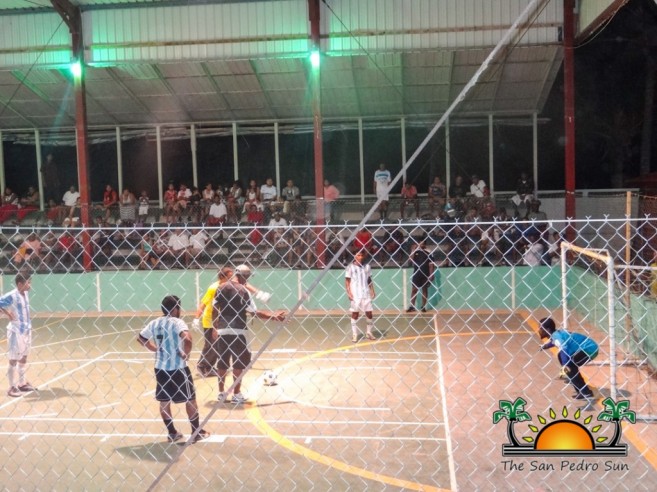 First to play was Goliath FC and Green House FC. The game ended in a 3-0 point win for Green House. Player of the match was Dihno Noralez who scored two goal for his team. Also scoring for Green House FC was Andy Mejia. In the second match, Costa Warriors FC defeated Tuff Strikers in an 8-2 point game. Scoring for Costa Warriors was Jose Umana (2 goals), Gilberto Banos (1 goal), Belkis Umana (2 goals), Manolo Chan (2 goals) and Mariano Portillo (1 goal). Marcel Castro and Michael Franco were the two scorers for Tuff Strikers. Vince's Warriors suffered a striking defeat against Island Pure FC in the third game of the day. Eloy Gonzalez Jr. was dubbed player of the match scoring three goals for Island Pure. Also scoring for Island Pure were Brandon Gonzalez, Luis Mencia, Ismel Figueroa and Carlos Kuylen. Scorers for Vince Warriors were Carlos Tunn and Michael Franco. In the final match of the day, San Mateo FC took on Graniel's FC. Graniel's FC players, Manuel Ochaeta, Rodrigo Novelo and Angel Casanova managed to score one goal each for the team. But that was not enough, as San Mateo FC scored eight goals. Scoring for San Mateo was Juan Ramirez with four goals, Luis Hernandez with one goal and Victor Hernandez with three goals.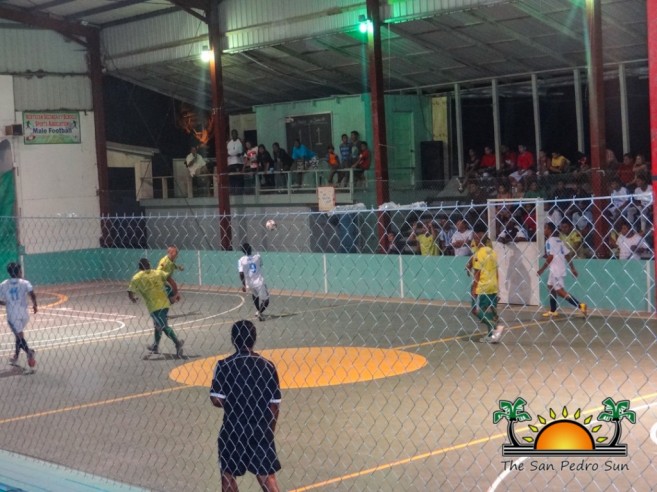 On Saturday, July 11th games started at 7PM with Haramouch FC facing Belize Pro Dive Center FC. It was a grueling match for Haramouch, as they experienced a crushing defeat again Belize Pro Diver Center in a 2-14 point game. Scoring for the winning team was Hazael Requena with one goal, Mario Chimal with six goals, Jose Chimal with four goals, Roy Bradley with two goals, Chris Mejia with two goals and Andy Mejia with one goal. Danielito Nah scored both goals for Haramouch FC. In the second match Costa Blue FC defeated San Pedro Dortmund in a 7-3 point game. Selvin Hernandez (2 goals), Ever Corado (2 goals) and Carlos Gomez (3 goals) scored for Costa Blue, while Wilfredo (2 goals) and Andres Cerritos (1 goal) scored for San Pedro Dortmund.
The third game of the night was a rather tight one with Star Island FC defeating Dorados Fc by only a one goal margin. Scoring for Star Island was Edley Godoy Jr. with two goals, Diego with two goals and Josue Zometa with one goal. Scoring for Dorados FC was Lloy Bodden Jr, with two goal, Eliseo Ramos with one goal and Andres Ramos also with one goal. There was another crushing defeat in the last match as Los Catrachos FC defeated the Peace Makers in a 14-3 point match. Los Catrachos FC players Josh Craft scored three goals, Jordy Craft scored five goals, Daniel Caliz scored three goals and Tony Maldonado, Jesse Smith and Luis Valdez each scored one goal. Scoring for the Peach Makers were Hidalio Narvalles, Alejandro Coc and Marcedonio with one goal each.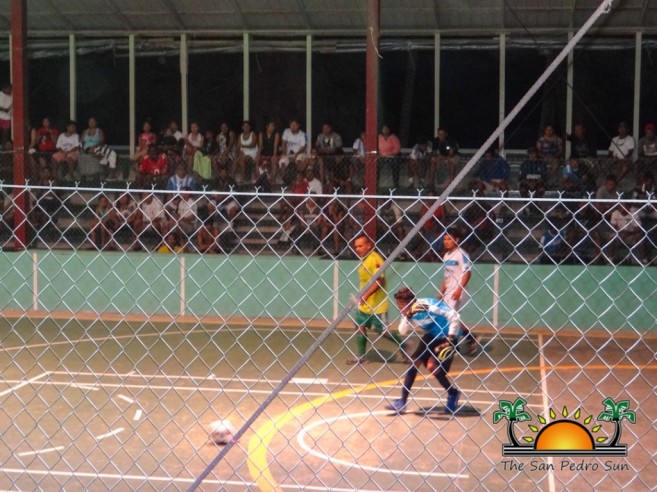 On the final game day of the week matches started from early as the Little League teams took to the court. The first three games saw the Under 10 teams playing. In the first match United FC team defeated FC Bayern Munich B in a 7-1 point game. Manchester United won their match against FC America in a 5-2 point game. Barcelona lost 0-1 to FC Bayern Munich A in the third match.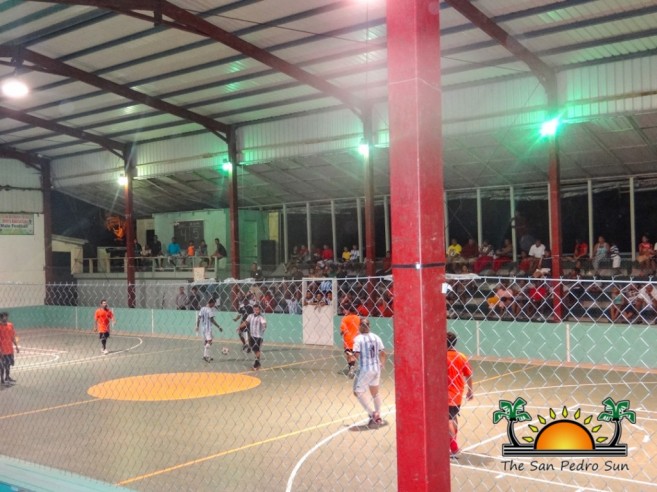 The day continued with the four Under 13 teams playing. In the first match of this series Inter de Milan FC defeated 6-1 Castillo's FC. Manchester United FC lost their match to Chelsea FC in a 3-6 point game in the second match.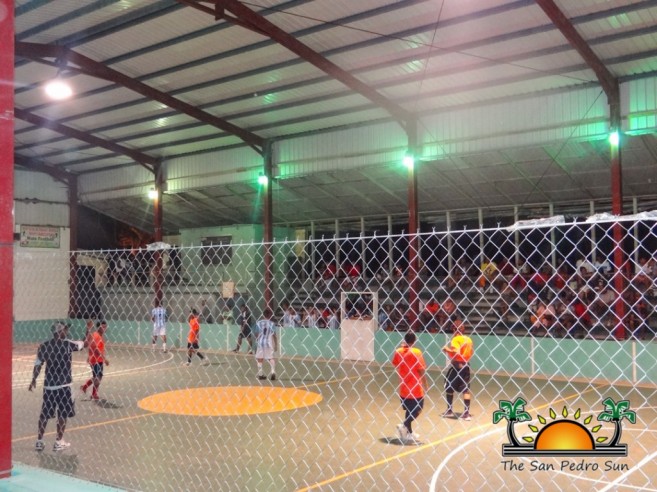 Next on the court were the female teams. The Barrier Reef Girls defeated Ernie's FC in the first match with a score of 1-0. Emilie Cerpa scored the winning goal for Barrier Reef Girls. In the next match Blue Ocean Sands FC beat Hyde's Warriors in a 4-2 point match. Scoring allfour goals for Blue Ocean Sands was Ada Cordova, while Thalia Blanco scored both goals for Hyde's Warriors.

With the day winding down, it was time for the senior team matches. First to play was Varela's Boys and United FC. The well-seasoned United FC players easily defeated the Varela's Boys in a 9-2 point game. Scoring for United FC was Withman Williams with two goals, Andy with one goal, Leroy Welch with one goal, Edward Gilharry with one goal, Franklin Aranda with two goals and Thomas Baptist with one goal. Leoli Jurado and Jairo Sandoval each scored a goal for Varela's Boys. Castillo's FC defeated Tropic Air FC in the second match with four goals to three. Carlos Mendez score three goals and Israel Duque score one goal for Castillo's, while Brandon Santos scored one goal and Damian Ku scored two goals for Tropic Air. In the next match Sandy Point FC crushed Mecanicos FC 12 goals to one. Scoring for the winning team was Jesus Castillo with three goals, Cesar Salazar with four goals, Fernando Coman with four goals and Osmin Magana with one goal. Javier Mencias scored the single goal for Mecanicos FC. The last game of the day was Boca Bombers FC taking on Matachica FC. It was a good match, but Matachica FC edged out their competition taking the win in a 3-4 point game. Alex Lenares scored three goals and Alex Reyes scored one goal for Mata Chica, while Giovannie Monroy scored two goals and Nazir Sanker scored one goal for Boca Bombers.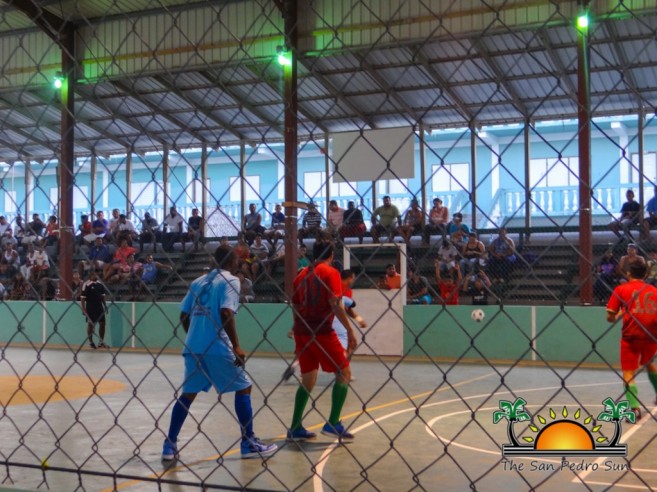 With the first week of matches in the past, fans are definitely looking forward to the next set of games, and the Five-a-side Football Tournament definitely promises to be an exciting one.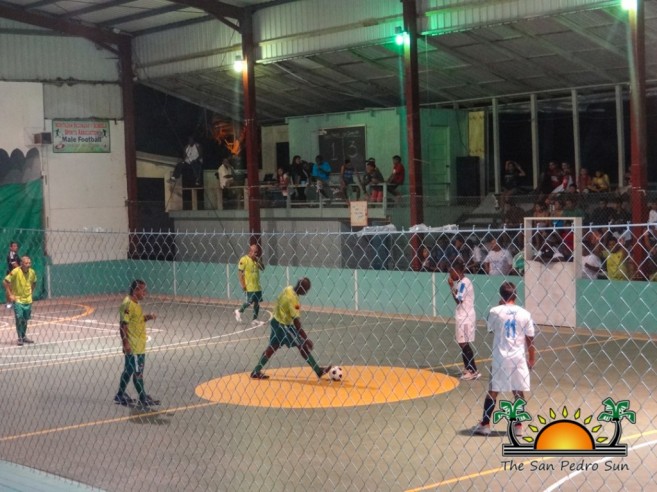 The schedule for the next round of games is as follows: Thursday, July 16th starting at 7PM- Goliath FC vs Ruff Strikers FC, Graniel's FC vs Island Pure FC, Costa Warriors FC vs Green House FC and Vince Warriors FC vs San Mateo FC; Friday, July 17th starting at 7PM- Boca Jr. FC vs Island Boys, Mecanicos FC vs Boca Bombers FC, Phoenix FC vs Raven's FC, and Mata Chica FC vs Sandy Point FC; Saturday, July 18th- Dorados FC vs Peace Maker FC, Costa Blue FC vs Haramouch FC, Belzie Pro Dive Center FC vs San Pedro Dortmund and Los Catrachos FC vs Star Island FC; Sunday, July 19th starting at 11AM- United FC vs Manchester FC Under 10, FC America vs FC Bayern Munich A, Barcelona FC Under 10 vs FC Bayern Munich B, Castillo's FC Under 13 vs Barcelona FC Under 13, Inter de Milan vs Manchester FC Under 13, Ernie's Warriors vs Blue Ocean Sand Girls, Barrier Reef Girls vs Hyde's Strikers, United FC vs Castillo's FC, Island Boys vs Raven's FC, Pheonic FC vs Boca Jr. Fc and Tropic Air FC vs Varela's Boys.
All players are asked to be present a half hour before their scheduled game time. Players are also asked to have on their uniforms before entering the gate to the compound or they will be charged to enter.
Follow The San Pedro Sun News on Twitter, become a fan on Facebook. Stay updated via RSS