Teams start making their mark in the 5-a-side Football Tournament
Thursday, January 14th, 2016
Season two of the Island Citizens Sporting Club (ICSP) and San Pedro High School (SPHS) 5-a-side Football Tournament has been quite exciting. With the tournament heading into its midway mark, games are really heating up. The fourth week of the tournament games started on Thursday, January 7th, and saw teams from all three categories participating: little league, females, and male seniors. As always, matches where held at the Angel Nuñez Auditorium with football fanatics and team supporters in attendance.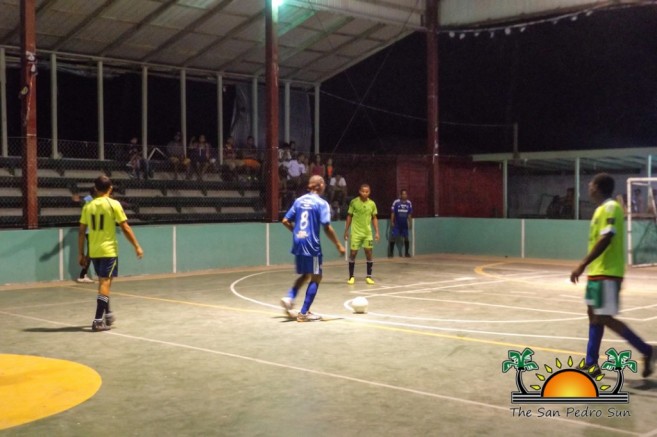 The game week begun on Thursday, January 7th at 6PM and saw five senior male matches being played. In the first match, Empire FC lost against Boca Jrs. in a 7-3 point game. We Them Boys then defeated E&L Boys with a score of 7-2. The third match was a narrow game between Los Dorados FC and United FC, but United FC rose victorious with a score of 5-4. Haramouch FC suffered a devastating defeat in the fourth game of the day against Island Pure FC, in an 11-3 point game. In the last game of the night Pro Divers FC defeated Boca Bombers in a 4-1 point match.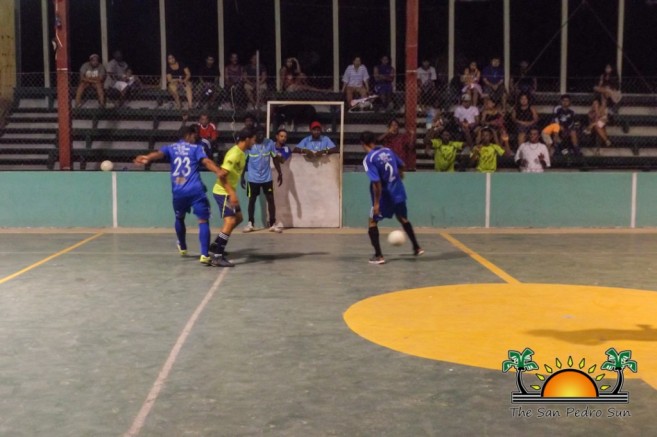 On Friday, January 8th the tournament saw one little league match, one female match and two senior males match. The first match ended in a win for PSG Under 13, with a 1-0 score over Scorpion Touch Under 13. The second match was a females' game between Ocean Sand's Girls and Spice Girls, ending in a 2-1 win for the Spice Girls. Caye Caulker Boys then tied with Pro Divers FC in a 4-4 point match. The last game of the night saw Los Catrachos FC defeating Victoria's House FC in an 8-4 point game.
The game week continued on Saturday, January 9th with four senior matches. The first game of the night ended in a 4-1 win for Scorpions FC over Boca Bombers FC. Haramouch FC then defeated Costa Blue FC in a 3-2 point game, while E&L Boys managed to defeat Empire FC in the third match in a 6-3 point game. In the final match of the night, Island Pure FC destroyed Reef Sharks FC9-0.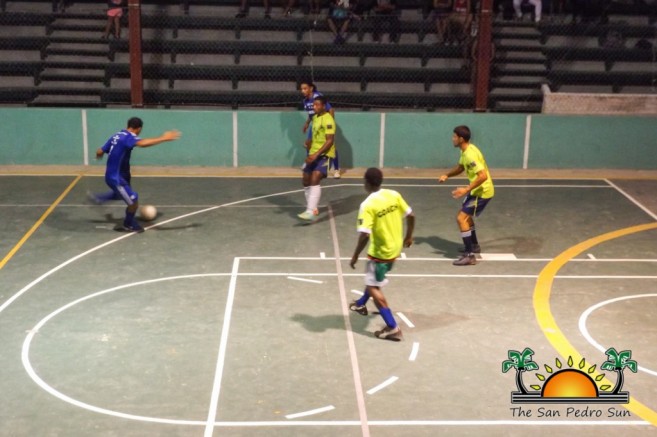 Scheduled matches for Sunday, January 10th started early at 11AM. Bayern Munich B Under 11 faced off against El Pescador Under 11 in the first match of the day. El Pescador took the victory in an outstanding 6-0 point game. The second match also ended with a 6 to 0 score with FC America Under 11 defeating B Leverkusen Under 11. Liverpool Under 13 narrowly defeated Inter de Milan Under 13 in an 8-6 point game. Real Jr. FC Under 15 followed with a 7-2 win over Green Hornets Under 15. We Them Boys also managed to win 3-1 against Reef Sharks in the fifth game of the day. Los Catrachos FC then faced off against Boca Jrs, winning easily with a 6-1 final score. San Juan FC defeated Los Dorados FC 4-2, while Scorpions FC defeated Victoria's House FC in an 8 to 1 point game. The final match of the night ended in a 3 to 3 tie against Caye Caulker Boys and United FC.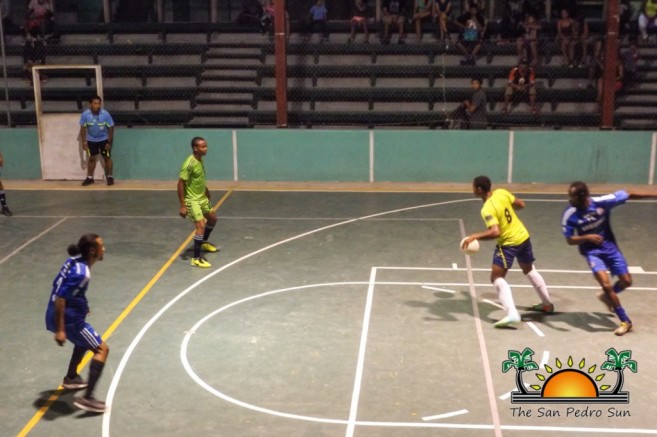 Current standings for the tournament show FC America leading in the Little League Under 11 division with 11 points, Liverpool FC leading in the Little League Under 13 division with nine points, Real Jrs. FC leading in the Senior Males Under 15 division with six points, Island Boys leading in the Senior Males Under 17 division with three points, Spice Girls leading in the Female division with three points, and We Them Boys and Los Catrachos FC leading in the Male Seniors with 12 points.
Games will continue on Saturday, January 16th starting at 7PM with eight teams facing off: We Them Boys versus Haramouch FC, Boca Bombers FC versus Caye Caulker Boys, Pro Divers FC versus Victoria's House FC and Los Catrachos FC versus E&L Boys. Games continue on Sunday January 16th at 11AM: El Pescador Warriors versus Bayern Leverkusen, Bayern Munich A versus Bayern Munich B, Real FC Jrs. versus Manchester United, Island Boys versus SPHS FC, Spice Girls versus Ocean Sands Girls, Los Dorados FC versus Costa Blue FC, Scorpions FC versus Boca Jrs. FC and San Juan FC versus United FC.
Follow The San Pedro Sun News on Twitter, become a fan on Facebook. Stay updated via RSS