Dwight Cadle receives two-star AIBA coach certification
Friday, March 11th, 2016
For years, Belize has lacked accredited coaches to accompany boxers who represent the country at national arenas. But that is no longer the case, as a Belizean boxing coach has just received a two star certification from the International Boxing Association (AIBA) allowing him to represent the country at any AIBA sanctioned tournament, including the Olympics. From Sunday, February 14th to Saturday, February 20th, Dwight Cadle from Belize City took part in a certification training held in Panama City, Panama.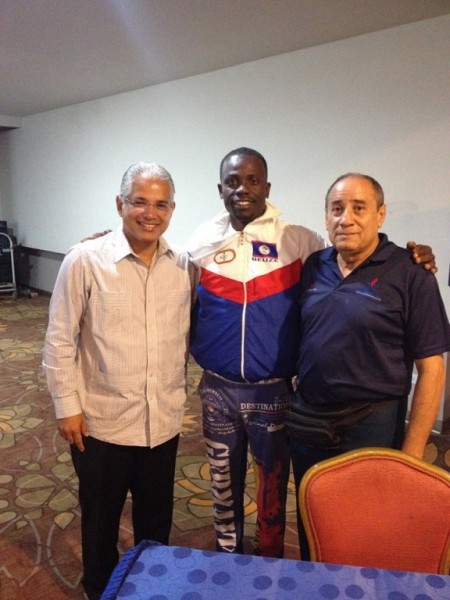 Cadle explained to The San Pedro Sun that before this training, if Belize wanted to send anyone to a AIBA sanctioned tournament, "we would have to ask certified coaches from other countries to go into the ring with our boxers because Belize lacked a certified coach." This affected the chances of Belize to participate in events leading up to the Olympics, reducing the opportunity of Belizean boxers to fight professionally.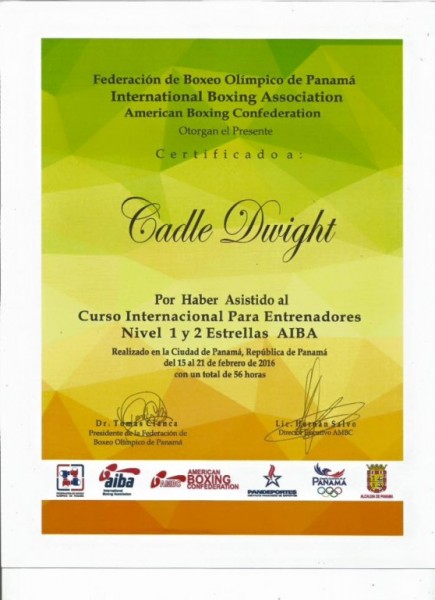 The AIBA training workshop in Panama allowed Cadle to hone the necessary skills to not only properly train boxers but provided him with the knowledge needed when representing a country internationally. "It was an intense training but worth it. Countries must use certified coaches' at all sanctioned events," said Cadle.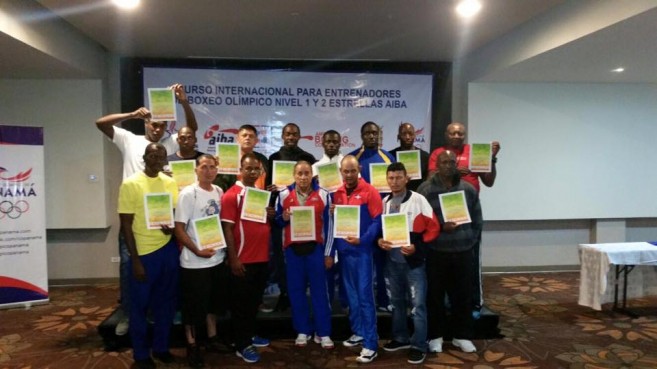 In the boxing world, coaches are certified according to a star level, with three stars being the highest certification in the industry. "At this training, I finished my two star certification. Which means that Belize can now send me to all AIBA sanctioned tournaments across the world, including the Olympics, as the coach of any boxer representing Belize," said Cadle.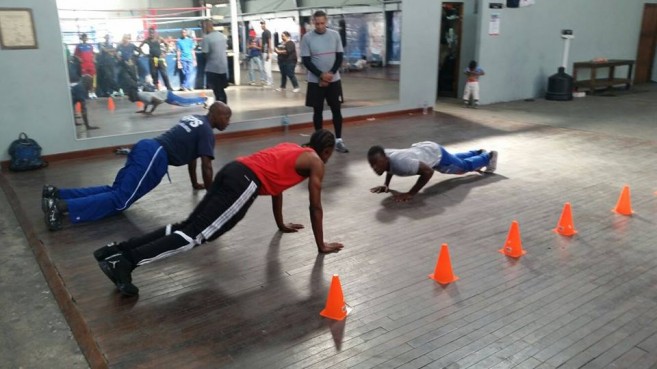 Calde will now work with Belizean boxers to prepare them for international competitions. He operates out of Leopold Smart's Boxing Gym in Belize City whose aim is to train men and women of ages nine and up in the art of boxing. Persons interested in the sport can email [email protected] for more information.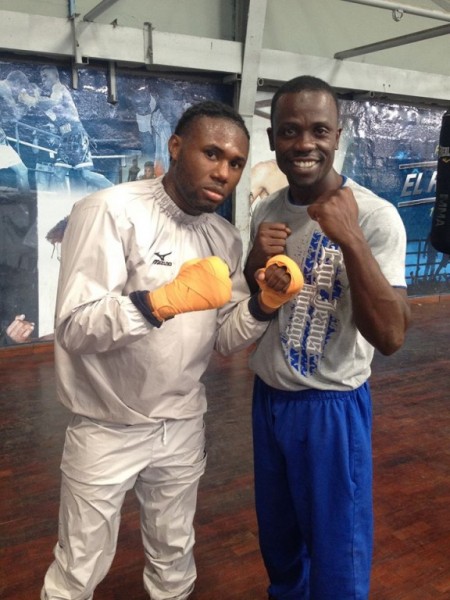 The San Pedro Sun congratulates Dwight Cadle on his perseverance in developing Belize's boxing industry.
Follow The San Pedro Sun News on Twitter, become a fan on Facebook. Stay updated via RSS