San Pedro's Kevin Velasquez wins Baron Bliss Harbour Regatta
Friday, March 11th, 2016
The San Pedro Racers (SPR) have started out their 2016 sailing season on the right foot, as one of their own claimed first place during the first regatta of the year. SPR's Kevin Velasquez overcame sailors from across the country to win first place at the 88th Annual Baron Bliss Harbour Regatta held on Saturday, March 5th and Sunday, March 6th. Not even inclement weather could have kept the young sailors from SPR, Belize Sea Scouts (BSS), Placencia Sailing Club (PSC), Crozal Bay Sailing Club (CBSC), Belize City Sailing Club (BCSC) and even three new sailors from Gales Point, away from the action.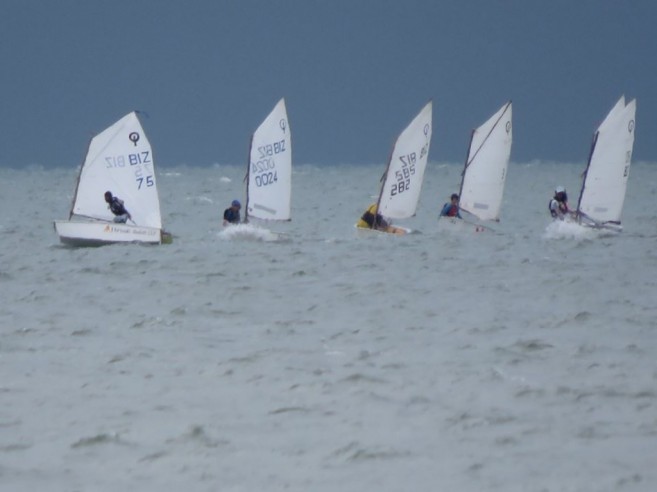 The Baron Bliss Harbour Regatta saw 12 optimist sailors participating in a series of five races. Strong winds and sea currents provided difficulties for the sailors, but nevertheless, the young skippers managed to finish their races.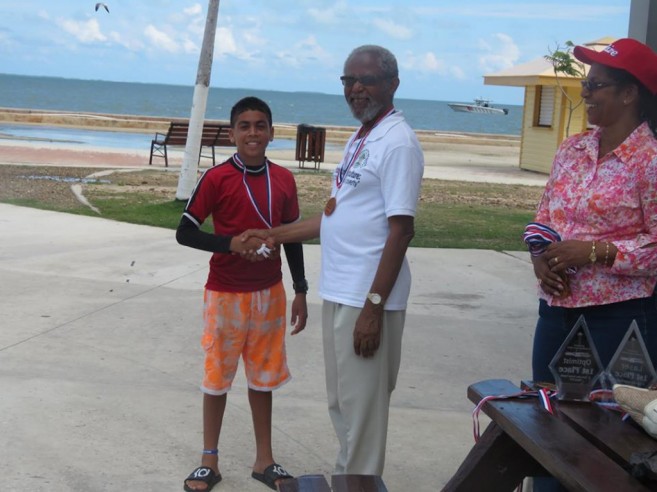 Scores were awarded for each of the five races, with the highest score being eliminated at the end. Sailors were ranked according to the score, with those having the lowest cumulative scores taking top honors. Kevin Velasquez ended up with only four points, earning him the highest honors at the Regatta and the first place trophy. BSS' Trent Hardwick took second place with nine points, while third place went to PSC's Abner Lopez with 15 points. The other sailors were ranked accordingly: CBSC's Jasmin Campos in 4th with 18 points, SPR's Caroline Sersland in 5th with 18 points, BCSC's Nashira Ricardez in 6th with 19 points, PSC's Peter Joo in 7th with 19 points, CBSC's Adyaneiri Teck in 8th with 34 points, Gales Point's Leror Samuel in 9th with 37 points, BSS' Javian Young in 10th with 43 points, Gales Point's Karl Tillet in 11th with 44 pints and Gales Point's Kaydia Andrewin in 12th with 48 points.
The Baron Bliss Harbour Regatta is the first official ranking regatta of 2016. Sailors must perform well in this regatta to qualify for the Belize Sailing Association's National Regatta at the end of the sailing season. The next official ranking regatta will be the Placencia Regatta, scheduled for Saturday, May 21st and Sunday, May 22nd at Placencia Village.
Congratulation to Kevin Velasquez on his first win of 2016, and to all sailors who participated in the regatta.
Follow The San Pedro Sun News on Twitter, become a fan on Facebook. Stay updated via RSS