SPRCS to represent Belize District in National Primary School Football Tournament
Thursday, June 9th, 2016
After both female and male football teams from San Pedro Roman Catholic School (SPRCS) emerged victorious at the Rural South Primary School Football Tournament on Thursday, June 2nd, both teams advanced to the District finals. On Monday, June 6th, they travelled to Belize City where the boys from SPRCS took first place, while the girls settled for second place in the competition. As a result, the male team will be representing the entire Belize District at the Nationals in the city of Belmopan on Thursday, June 9th and Friday, June 10th.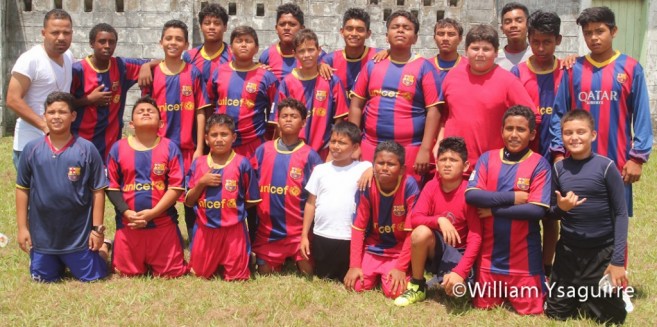 The games were held at the MCC Grounds Stadium, and in the female division the SPRCS girls took on the female team from the Belize Elementary School. At the end of the match, Erica Pop from SPRCS led her team to victory with a close score of 1-0. With this score they advanced to the finals of the competition. In the male division, the male team from SPRCS faced the boys from St. John's Vianney Roman Catholic School who was no match to the island team. With a score of 2-0, the male team then joined the female team in the finals.

During the finals, the female team from SPRCS faced the girls from St. John's Vianney Roman Catholic School. After the game was over there were no scores and the teams went into overtime. After no scores in the overtime, the teams went into penalties which once again ended in a draw. A second round was held which led to sudden death. SPRCS could not maintain the same scores as in the previous round and in the end; St. John's Vianney defeated them via penalty kicks.

In the male division for finals, the team of Hattieville United faced the SPRCS boys. Hattieville United, current champions of the Rural North championship, gave the island team a tough game. At one point, there was even a tie, and the pressure was on. However, as in the previous game, SPRCS's Ian Pou Jr. saved the game and scored the winning goal, marking the 3-2 final score. The SPRCS boys had done it and are on their way to represent the entire Belize District at the National Competition in the capital city.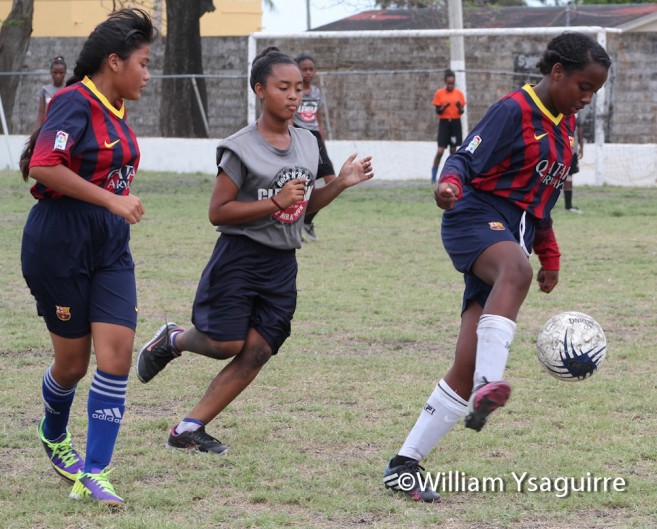 The SPRCS team hopes to capture their third consecutive championship with the National Tournament in Belmopan after winning the Rural and District finals. Best of luck to the boys, as once again they raise the bar high for the island.
Organizers would like to commend all teams who participated and represented their respective schools.
Follow The San Pedro Sun News on Twitter, become a fan on Facebook. Stay updated via RSS