Interoffice 6-a-side- Football Tournament continues
Friday, June 17th, 2016
The second week in the 6-a-side Interoffice Football League continued from Thursday, June 9th through Sunday June 12th at the Honorable Louis Sylvester Sporting Complex. Fans flocked around the pitch to support their favourite teams during the long weekend sporting event.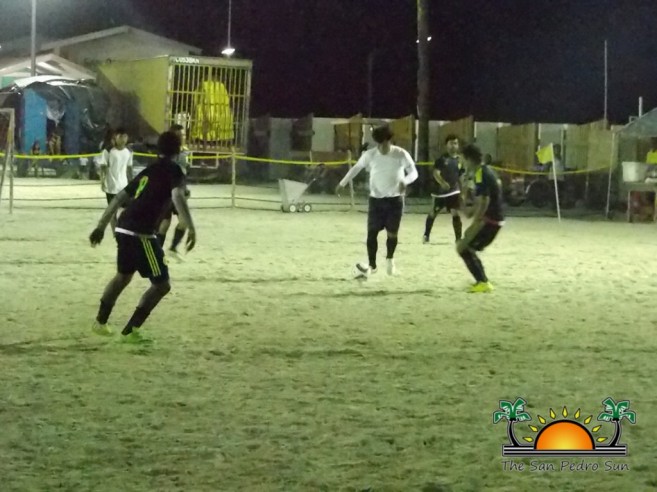 The following are the current standings of the different teams competing in the tournament: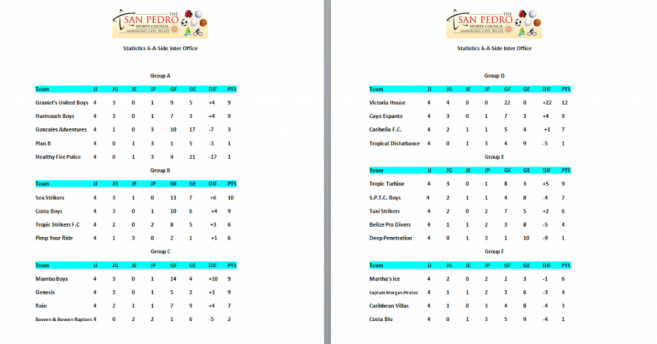 The next set of matches are scheduled from Thursday, June 16th through Sunday, June 19th at the Sporting Complex starting at 7PM. Fans are encouraged to come cheer for their favourite team, as they play this great sport.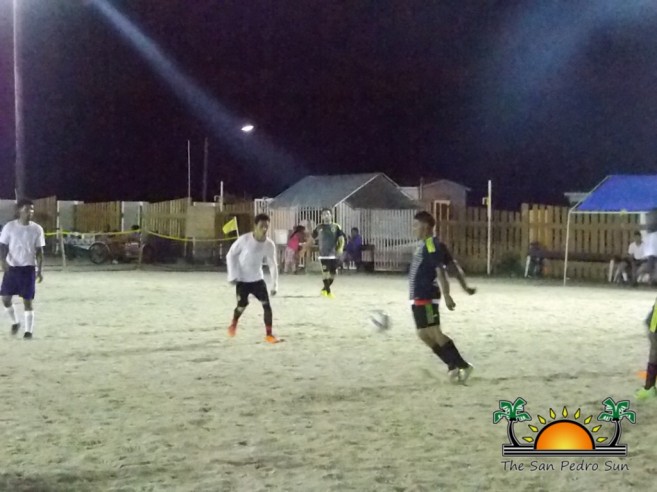 Thursday June 16th
Mambo Boys vs Caribbean Villas @ 7:00 PM
S.P.T.C Boys vs Belize Pro Divers @ 7:50 PM
Captain Morgan Pirates vs Cayo Espanto @ 8:40 PM
Gonzalez Adventures vs Martha's Ice @ 9:30 PM
Sea Strikers vs Pimp Your Ride @ 10:20 PM
Costa Boys vs Graniel's United Boys @ 11:10 PM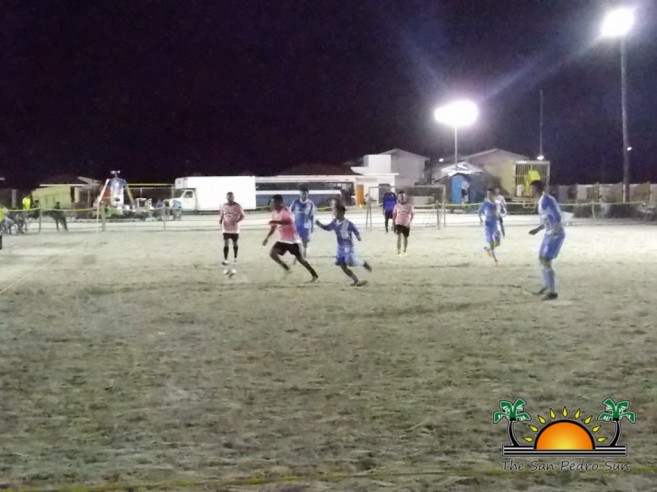 Friday June 17th
Victoria House vs Deep Penetration @ 7:00 PM
Genesis vs Tropical Disturbance @ 7:50 PM
Caribeña F.C. vs Healthy Fire Police @ 8:40 PM
Harmouch Boys vs Taxi Strikers @ 9:30 PM
Plan B vs Tropic Strikers F.C @ 10:20 PM
Costa Blu vs Bowen & Bowen Raptors @ 11:10 PM
Rain vs Tropic Turbine @ 11:55 PM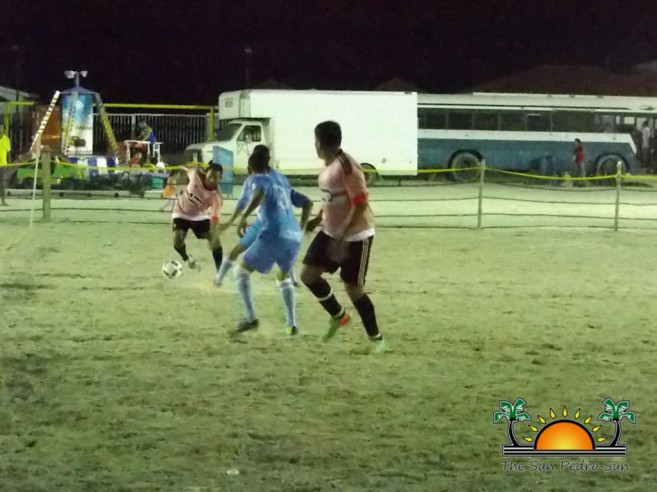 Saturday June 18th
Mambo Boys vs Tropic Strikers F.C @ 7:00 PM
Taxi Strikers vs Bowen & Bowen Raptors @ 7:50 PM
Healthy Fire Police vs Tropic Turbine @ 8:40 PM
Tropical Disturbance vs Rain @ 9:30 PM
Deep Penetration vs Costa Blu @ 10:20 PM
Graniel's United Boys vs Plan B @ 11:10 PM
Pimp Your Ride vs Harmouch Boys @ 11:55 PM
Sunday June 19th
Martha's Ice vs Caribeña F.C. @ 7:00 PM
Cayo Espanto vs Genesis @ 7:50 PM
Belize Pro Divers vs Victoria House @ 8:40 PM
Caribbean Villas vs Costa Boys @ 9:30 PM
S.P.T.C Boys vs Sea Strikers @ 10:20 PM
Captain Morgan Pirates vs Gonzalez Adventures @ 11:10 PM
Follow The San Pedro Sun News on Twitter, become a fan on Facebook. Stay updated via RSS