Belizean athletes excel in Central American sporting tournament
Thursday, June 23rd, 2016
Belizean athletes shone at the 17th Central American Seniors Championships in Athletics held from Friday, June 17th through Sunday, June 19th in San Salvador, El Salvador. The delegation of Belizean athletes captured 12 medals – six gold, four silver and two bronze. They returned to Belize with pride on Monday, June 20th accompanied by officials of the Belize Athletic Association (BAA).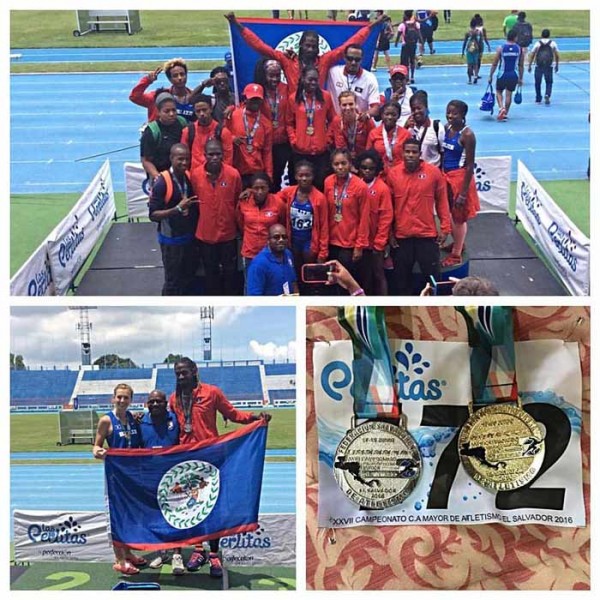 Deon Sutherland, president of the BAA spoke about the outstanding performance of the Belizean athletes. "Of the thirteen new records set at this event, Belize captured six. We now hold an impressive seven Central American records," said an excited Sutherland. According to him this is an annual championship which they use as a platform to qualify for other games they participate in throughout the year.
The athletes who made record setting performances and brought home gold medals were: Kaina Martinez – 100m (11.56sec), Tricia Flores – Long Jump (5.95m), Itohan Aikhionbare – Shot Put (15.67m), Brandon Jones- Triple Jump (16.22m), Katy Sealy – Heptathlon (4,817pts), and Faith Morris who was joined by Tricia Flores, Samantha Dirks, and Kaina Martinez in the 4x100m relay (46.61sec)
Athletes winning silver medals included Alexia Neal- 100m Hurdles, Kaina Martinez – 200m, Ithohan Aikhionbare – Discus, James Bregal, Brandon Jones, Shaun Gill, and Mark Anderson in the 4×100 relay. Meanwhile, the bronze medals for Belize were acquired by Shaun Gill- 100m (10.97sec), and Shantie Carr- Triple Jump (12.04m).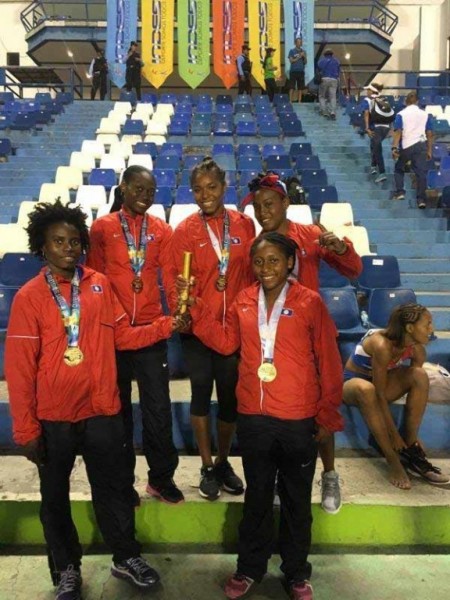 Other events that our athletes participated in were: Ashontie Carr in 800m, Ashantie Carr in Long Jump, Mark Anderson in 200m and 400m, Bret Scheve in 400m Hurdles, Kenneth Brackett in Long Jump, James Bregal in 100m, Benjamin Fairweather in 400m, Ezhay Cayetano in Long Jump, Raheem Arzu, Ernesto Villafranco in 800m, Hance Card in 400m, and Ajahney Carr in 200m.
Overall, Belize's ranking has improved following this tournament. Of the seven Central American countries that participated in this year's championship, Belize ranked fifth place after Panama. Taking the top three spots was Guatemala, Costa Rica and El Salvador.
The San Pedro Sun joins the entire country in congratulating our Belizean athletes for a job very well done!
Follow The San Pedro Sun News on Twitter, become a fan on Facebook. Stay updated via RSS