Kent "Bob" Gabourel wins T.V. Ramos Cycling Classic; BFSC El Pescador sweeps C category race
Thursday, November 24th, 2016
36-year-old Sports Coordinator of the San Pedro Town Council, Kent "Bob" Gabourel, dominated in the annual Thomas Vincent Ramos Cycling Classic on Sunday, November 20th. Riding for the Kulture Megabytes, Gabourel won the 56-mile, A-Category race with a total time of two hours, thirty-three minutes and thirty seconds (2:33.30). The race began at Elagule Bar on the Hummingbird Highway in Dangriga to the Placencia roundabout on the Southern Highway, ending at Elagule once again.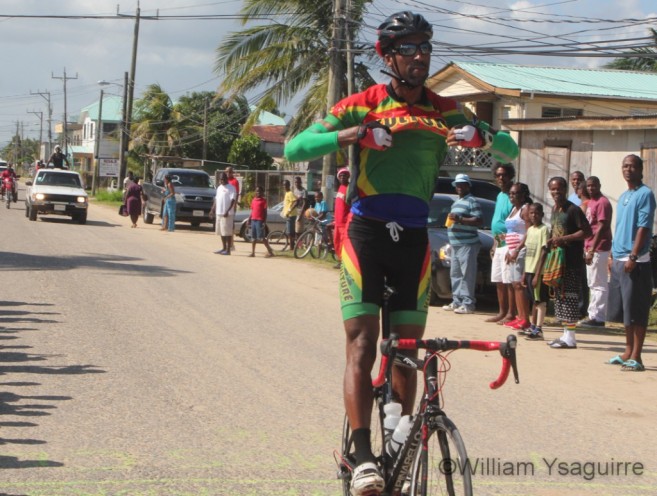 Gabourel won the race in solo fashion, outsprinting more than a mile gap of over his nearest rival, George Abraham of Team Bel-Cal. Abraham took second place at two hours, thirty four minutes and nine seconds (2:34.09). Daniel Cano of Team Santino's placed third at two hours, thirty-four minutes and fifty-five seconds (2:34.55). Gabourel's other partner from Kulture Megabytes, Kenroy "Smokes" Gladden, placed fourth at two hours, thirty-five minutes and thirty-five seconds (2:34.55).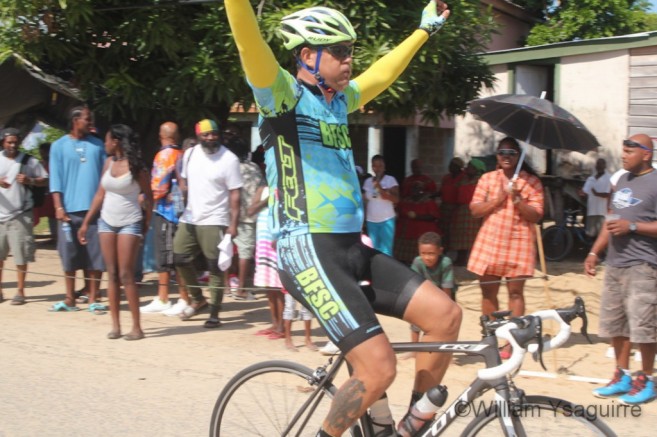 In the B Category, Santino Castillo took first place, while the 46-mile C Category race saw winners from San Pedro's team—the BFSC El Pescador team. This race began from the Elagule Bar to Mayan Center on the Southern Highway and back. Lisa Berger placed first and Ed Blank in second, both clocking in the same time of two hours, ten minutes and twenty-three seconds (2:10.23). Ingmar Perera, also of BFSC El Pescador, came in at third at two hours, twelve minutes (2:12.00).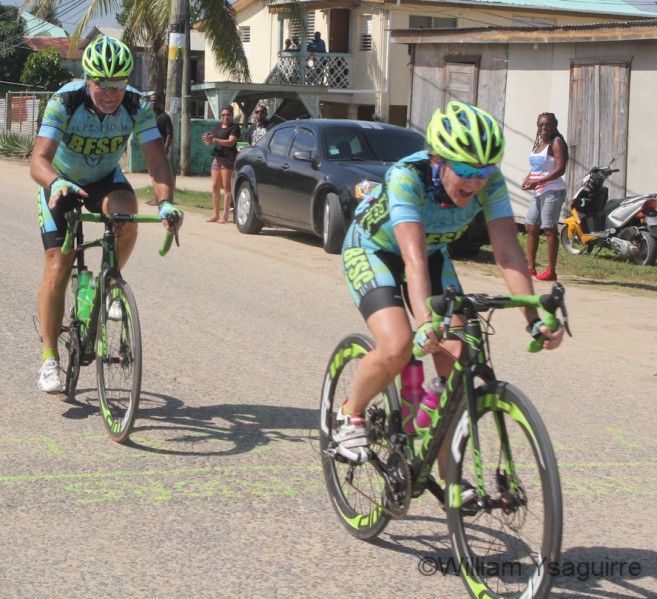 After the awards were given out, the first five winners in the A, B and C categories were handed cash prizes. Gabourel is thrilled to boast another gold medal. "It is always a pleasure winning, and this will add another victory to my accomplishments in cycling. Winning this race on Sunday has encouraged me to work harder," said Gabourel.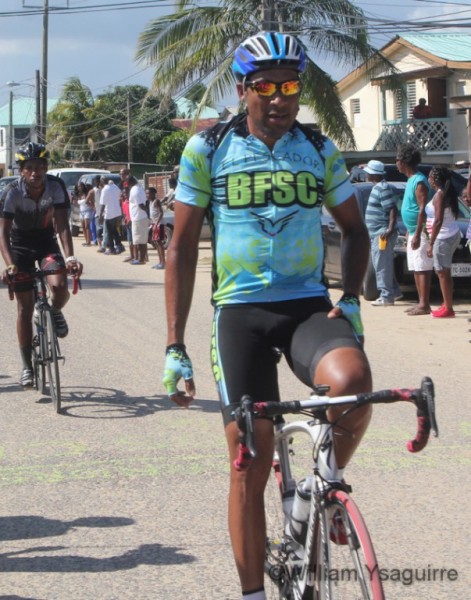 Gabourel credits his supportive fan-base that keeps him motivated to compete. I especially thank my wife for allowing me to achieve my dreams." Those dreams of cycling were nurtured at an early age. "When I started riding, I had no idea what cycling was. The first time I got on a bike, I fell. However, to where I am right now, I am very content and happy with my progress," ended Gabourel.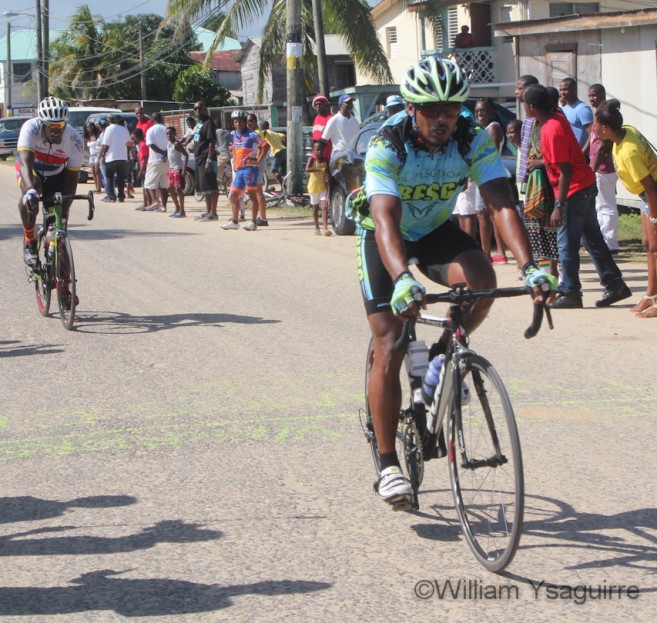 To participate in such races, one must be in top physical form, and Gabourel works hard at this. "I do my training, and try to be fit as possible. I could say that I am the only cyclist in Belize that trains differently from the rest because I train on a beach cruiser. If I do 50 miles on my beach cruiser for the week, that's a lot for me. I also walk and swim, and that keeps me in shape," said Gabourel.

Gabourel is now aiming for his biggest race, the New Year's Classic, which will take place on January 1, 2017. He is currently seeking sponsorships to help cover his expenses. If you are interested in contributing to Gabourel's cycling races, you may contact him at 604-9013.
Follow The San Pedro Sun News on Twitter, become a fan on Facebook. Stay updated via RSS