Team Sea Star wins friendly softball marathon
Monday, January 23rd, 2017
To officially open the San Pedro Town Council's (SPTC) upcoming Co-ed Softball Tournament, a marathon was held on Sunday, January 22nd. Three softball teams: Extreme, San Pedro High School (SPHS), and Sea Star entertained a crowd of softball fans at the Honorable Louis Sylvestre Complex. After countless matches, Sea Star emerged victorious as the champions of the marathon.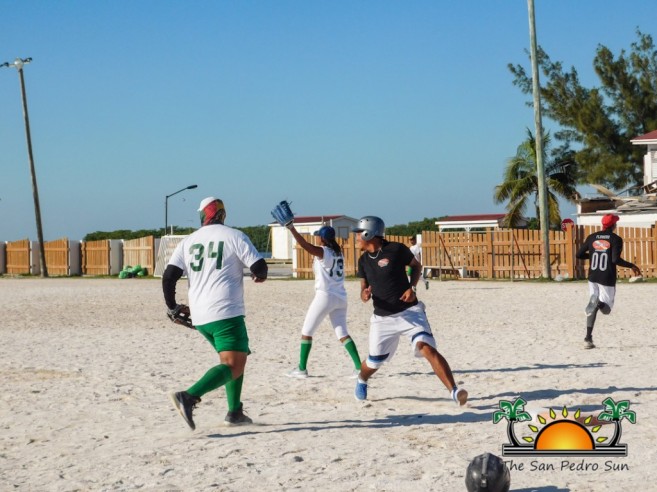 In the first round, Sea Star faced SPHS in a grueling match, taking the win 8-6. They advanced to the next round, where they played against Extreme, easily defeating them with a solid 11-1. The win came via the mercy rule in the third inning. With their second win, Sea Star were set for the championship game.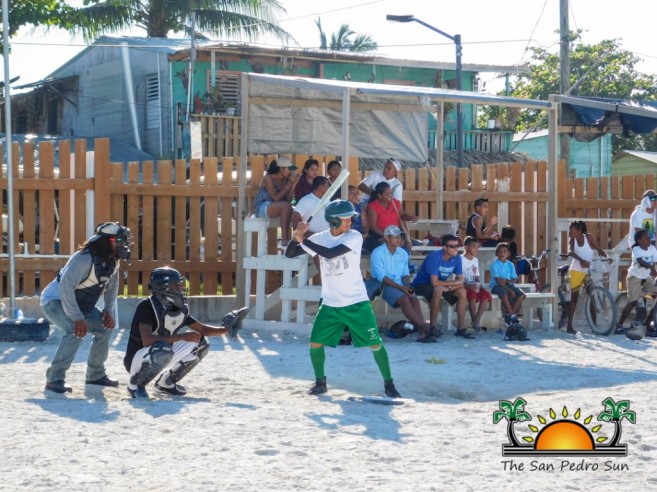 Team Extreme faced SPHS in the third round, losing 4-11. SPHS thus advanced to face Sea Star in the final championship game. All eyes were on the players, and the tension was at its peak. Regulation games were usually five innings within the competition, but the championship game saw four extra innings. Sea Star fought for the championship, beating SPHS with a narrow 8-7 game. Congratulations to the team!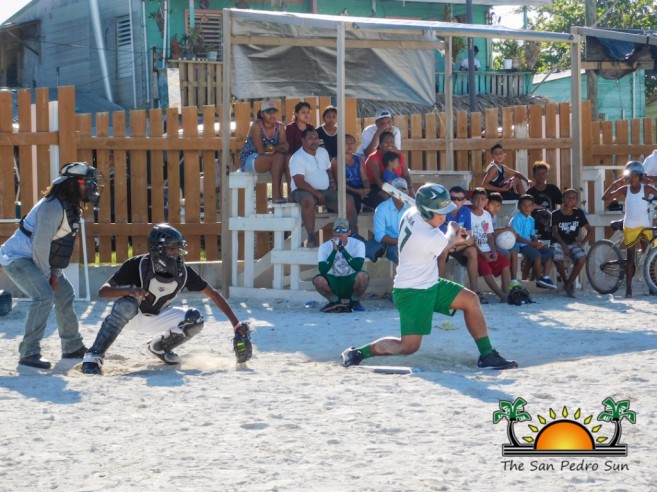 Organizers Hector Alamilla (Sports Councilor for SPTC), Kent Gabourel (Sports Coordinator for SPTC), and Earl Sutherland appreciate the teams' participation, and look forward to hosting the Co-ed Softball Tournament. A total of seven teams have signed up, and the games will commence on Sunday, January 29th. Fans are asked to come out and support their favorite team.
The official schedule is as follows:
Sunday, January 29th:
9:30AM Sea Star vs Tuff E Nuff
11:30AM SPHS vs Extreme
1:30PM Atlantic Bank vs Rusties
Quality Reef- Bye
Sunday, February 5th:
9:30AM Rusties vs Quality Reef
11:30AM Extreme vs Atlantic Bank
1:30PM Tuff E Nuff vs SPHS
Sea Star – Bye
Sunday, February 12th:
9:30AM Quality Reef vs Sea Star
11:30AM Rusties vs SPHS
1:30PM Extreme vs Tuff E Nuff
Atlantic Bank- Bye
Sunday, February 19th:
9:30AM Rusties vs Extreme
11:30AM Sea Star vs Atlantic Bank
1:30PM Quality Reef vs SPHS
Tuff E Nuff – Bye
Sunday, February 26th:
9:30AM Sea Star vs SPHS
11:30AM Quality Reef vs Extreme
1:30PM Atlantic Bank vs Tuff E Nuff
Rusties -Bye
Sunday, March 5th:
9:30AM Tuff E Nuff vs Rusties
11:30AM Atlantic Bank vs Quality Reef
1:30PM Extreme vs Sea Star
SPHS -Bye
Sunday, March 12th:
9:30AM SPHS vs Atlantic Bank
11:30AM Tuff E Nuff vs Quality Reef
1:30PM Sea Star vs Rusties
Extreme – Bye
Follow The San Pedro Sun News on Twitter, become a fan on Facebook. Stay updated via RSS