Horace Bladon and Team wins 7th Annual Dorado Rodeo Fishing Tournament
Tuesday, June 20th, 2017
Caribbean Villas Resort, south of San Pedro Town, was the rendezvous point for the fishermen that participated in the seventh annual Dorado Rodeo Fishing Tournament on Saturday, June 17th. Despite the threat of bad weather, fishermen took to sea at daybreak, hoping to reel in the catch of the day. At the end of the weigh-ins, Team Precidice, captained by Horace Bladon, won the grand $5,000 prize.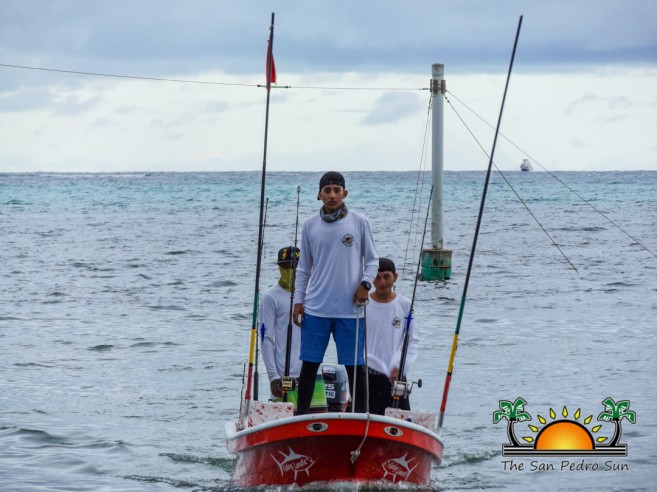 Organized by Captain Shark's Marine Centre, the tournament saw a total of 17 teams competing. The main target of the day's competition was the fast moving predator fish- the Dorado- also known as Mahi-Mahi or Dolphin fish. Some fishers say it is the perfect challenge for a fisherman. Its speed and size provide an exhilarating fight.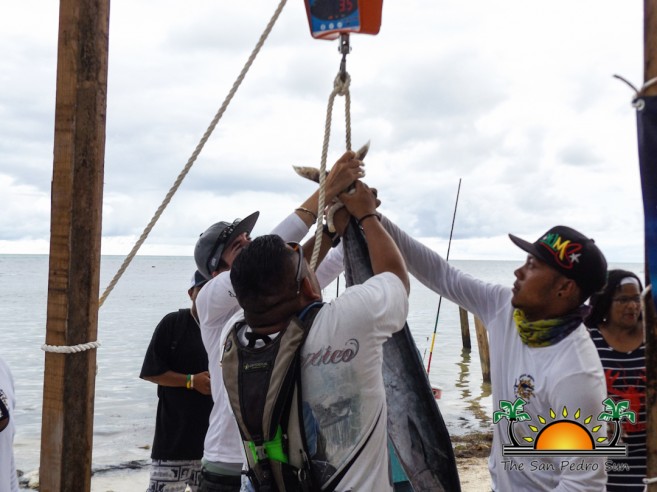 Weigh-in time was at 6PM, and boats began pulling into the weighing station shortly after 4:30PM. Onlookers were impressed with the haul of Wahoo, Tuna and Dorado.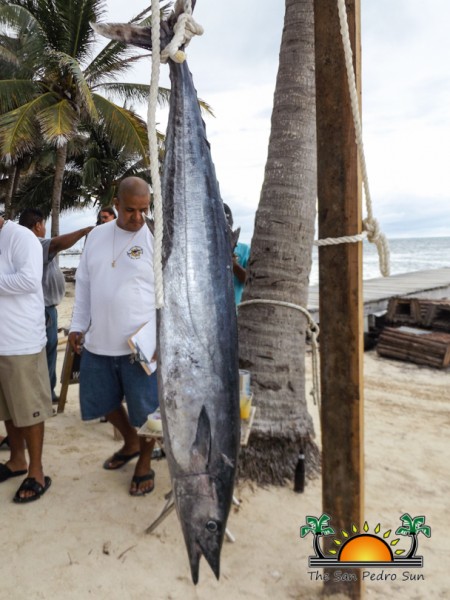 It all came down to total poundage, and after all catches were weighed, winners were announced. In third place was Team Lunatic, captained by Byron Lara, and with his 21.5 pound Wahoo, he took home $1,000. Second place went to Ghostly, manned by Spenser Betz and Daniel Smith. They were awarded $1,000 for largest Mahi-Mahi at 28.5 pounds. Top prize for the top boat went to Precidice, with a combined total of 44 pounds of Dorado, winning the crew a trophy and a $5,000 cheque.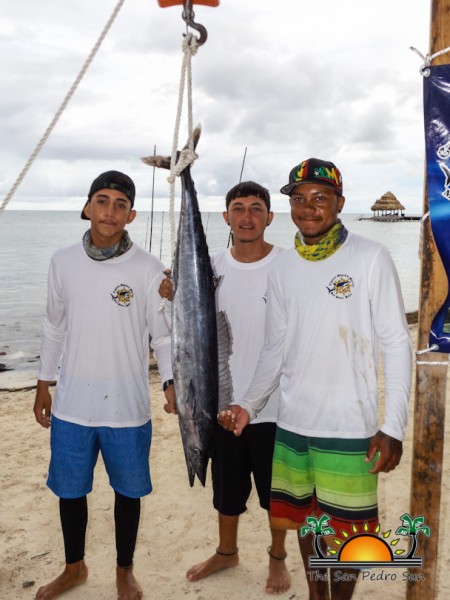 Precidice members indicated that the weather conditions were favourable, their only inconvenience being a bit of rain. Many participants and supporters were hesitant a day before the competition, given the fact the weather forecast had called for inclement weather, but were glad they went out to fish.
This year, there was no winner for the Calcutta, so the money will stay with the organizing committee.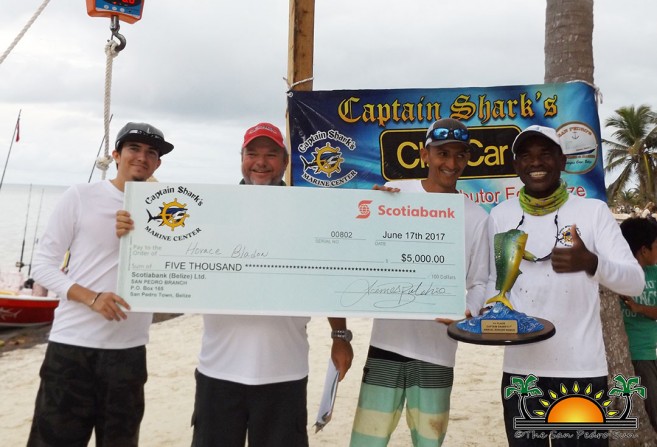 The organizers of the El Dorado Rodeo take this opportunity to extend much appreciation to everyone that contributed to this year's competition so successful. Special thanks go out to all fishermen/ teams for participating.
Next year's tournament promises to be bigger and better, and teams are encouraged to stay active during the other fishing tournaments held throughout the year.
Follow The San Pedro Sun News on Twitter, become a fan on Facebook. Stay updated via RSS