Team 'One Shot One Kill' wins the San Pedro Belikin National 8-ball Pool Tournament
Wednesday, August 9th, 2017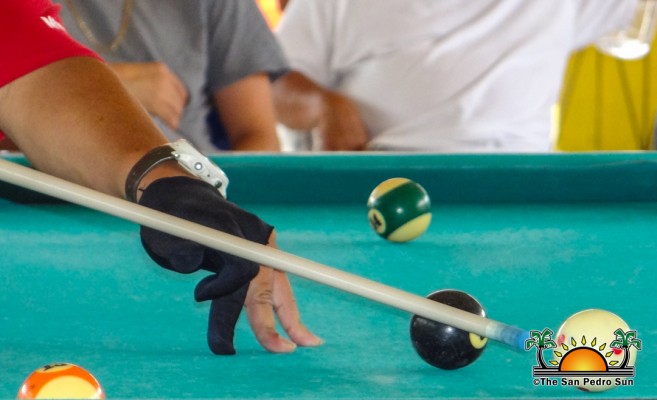 After seven weeks of intense competition, the San Pedro Billiards Association crowned a champion on Sunday, August 6th during the finals at the San Pedro Lions Den. The top four teams of the tournament hoping to grab the championship title were: Team One Shot One Kill, Team Amigos, Twinkle Twinkle Little Stars, and Rack Dawgs. After some intense games, Team One Shot One Kill emerged as the champions, claiming the first place and a cash prize of $800, plus the opportunity to represent the island at the National Tournament in Belize City on August 19th.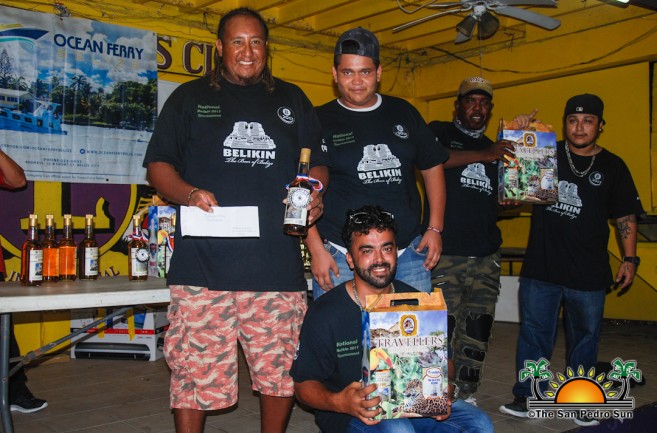 The first set of games were for third place, and at 1PM, Rack Dawgs and Twinkle Twinkle Little Stars had to win a 'best out of six games' to claim the prize. Rack Dawgs showed some domination, but a few crucial mistakes, and some very important moves by their opponent, the third place title and $250 went to Twinkle Twinkle Little Stars.
Next was the most anticipated game of the evening: the first place title match. Team Amigos took on One Shot One Kill. Pool fans were ready to cheer on and support their favourite teams. One Shot One Kill quickly set out to win, taking the first three games in a row. But Team Amigos was in no mood to give up so easily, and their astounding comeback saw them keep three games back to back. As there could only be one winner, each team selected their best player for the last one-on-one game. Team Amigos' choice put up a good fight, but One Shot One Kill's player surprised everyone with his techniques. Armed with the cue on his right, he made a difficult shot, strategically hitting the 8-ball, and sending it into the chosen pocket. The crowd cheered loudly as One Shot One Kill was crowned champion. Team Amigos graciously accepted their second place title, which included $450 in cash, seven bottles of rum, medals and a team trophy.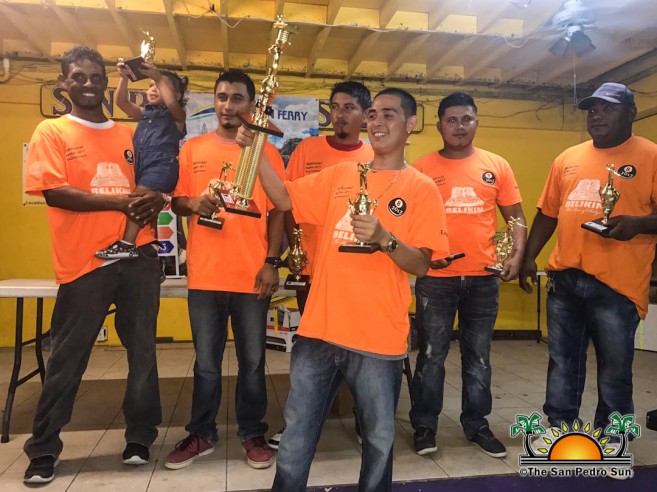 The Most Valuable Player of the tournament went to Mauricio Peña of team One Shot One Kill. During the award ceremony, each player was commended for their participation. The winning team was encouraged to do well at the National Tournament in Belize City.
Organizers would like to thank all those who have sponsored the tournament and contributed to its grand success. Special thanks go to Ocean Ferry, Travellers Liquors, Belikin, Time Out Golf Cart Rental, Man O War, and Rapidito Loans.
Follow The San Pedro Sun News on Twitter, become a fan on Facebook. Stay updated via RSS