San Pedro Turtles rugby team hosts first inter-division game
Monday, August 28th, 2017
On Saturday, August 26th, the San Pedro Turtles hosted their first inter-division rugby game against Belize City's Kings Park Scorpions. The match was the first of its kind on the island, and took place at the Honourable Louis Sylvester Sporting Complex. Even though the home team was defeated by the visiting squad, it served as a great experience for all the players. Many fans showed up to witness the game and supported their favourite team and players. The game tested the endurance and strategies of each team, who played exceptionally well. When the game ended the final score was 70-40 in favour of Kings Park Scorpions.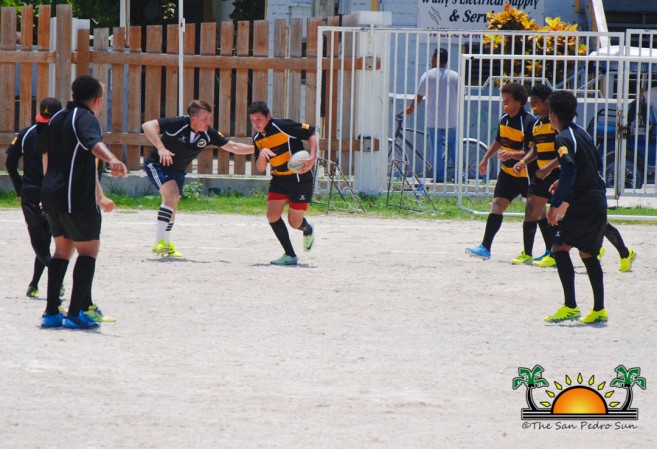 The San Pedro Turtles is being coached by Adrian Ryan along with Simon Gulak. According to Ryan, the team practices several times a week. "The sport was introduced about a year ago to the island but it went silent, so now we are trying to bring it back," said Ryan. "This first inter-division match between San Pedro and Belize City is a huge milestone for rugby in Belize, and we are looking forward to scheduling more matches in the future." The sport has been recognized by the Belize Olympic Commonwealth Association and according to Ryan, they are hoping to someday have a rugby league in Belize.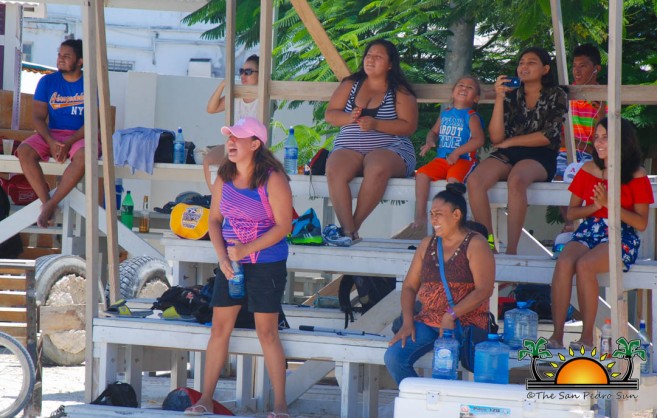 The match between the Turtles and Scorpions was refereed by Tony Gillings, founder of Rugby Belize, who has been working for the past years to develop the sport in the country. "It was a great match and we look forward to coming back again so we can have more games with the San Pedro Turtles," he said.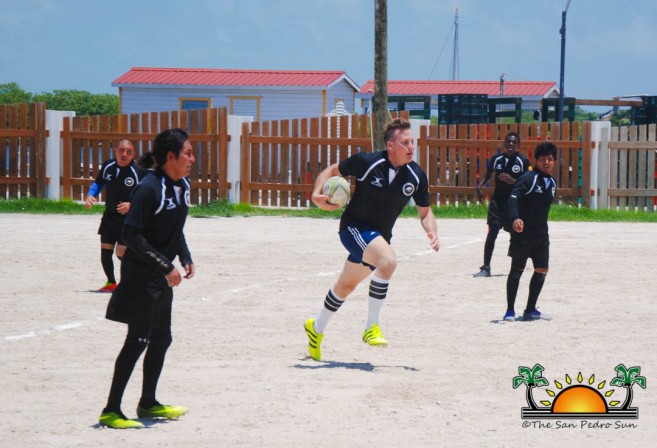 Players from the island team were excited to have participated in such a monumental game. Able Peña stated. "It is a totally new sport [for the island], tough, but fun as well. I encourage everyone to support rugby and the San Pedro Turtles," he said.
Another member of the team, Jorge Olivarez shared that the game tests the player strength and is happy to have the opportunity to be part of the Turtles. "I like this sport and will definitely continue playing and learning as much as I can," Olivarez said.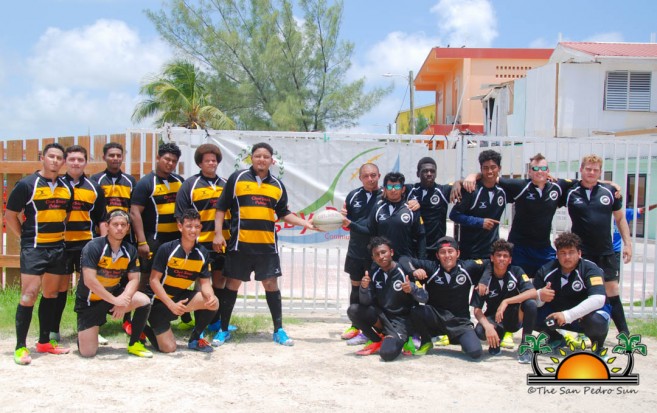 The San Pedro Turtles thank everyone who came out to support them and encourages everyone to continue following the sport on the island. If anyone is interested in learning more about rugby or joining the team, practice sessions are held Monday to Friday between 5PM to 7PM at the Honourable Louis Sylvester Sporting Complex.
Organizers of the event would to thank the following sponsors who continue to support Rugby: Chon Saan Palace, DHL, Ocean Ferry, Caribbean Rum, Maheias United, Energy Management Ltd, Norman's Printing House, and Wrobel and Co.
The San Pedro Sun congratulates the San Pedro Turtles and Rugby Belize for bringing the sport to Ambergris Caye.
Follow The San Pedro Sun News on Twitter, become a fan on Facebook. Stay updated via RSS