Team Belize are XX Central American Women Volleyball Sub-Champions!
Thursday, August 9th, 2018
The XX Central American Women Volleyball Tournament was held at the Civic Center in Belize City from Saturday, August 4th to Wednesday, August 8th. The Gold trophy (1st Place) went to Costa Rica, making it their 14thconsecutive title win by points, while Belize took Silver (2nd Place) and El Salvador placed third. The tournament saw the participation of Guatemala, El Salvador, Nicaragua, Costa Rica, Panama and Belize.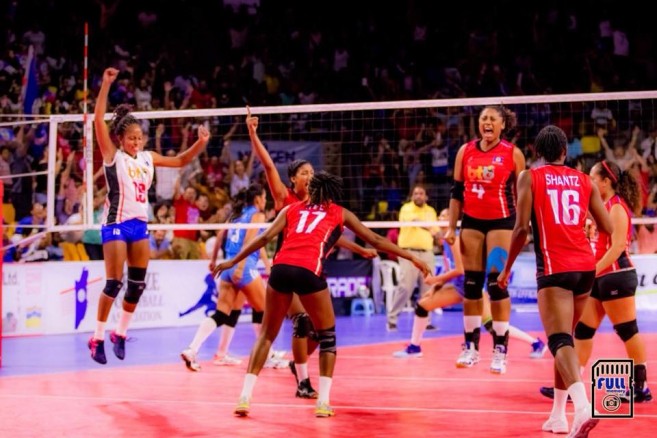 The volleyball tournament began on Saturday, August 4th, at 3PM, with Costa Rica dominating over Panama and winning the three sets (25-19,25-23,25-15), followed by Nicaragua coming out victorious over Guatemala after winning three out of five sets (21-25, 21-25, 25-15, 25-22, 10-15). The day ended with Belize losing against El Salvador in a 3-2 point score (25-19, 22-25, 24-26, 25-11, 15-17). Games continued the following day, with Costa Rica beating Nicaragua by winning three out of four sets (20-25, 25-12, 25-22, and 25-14). El Salvador then won 3-2 over Guatemala (31-33, 20-25, 25-16, 25-19, 15-11). Team Belize demolished Panama by winning all three sets (25-16, 25-17, and 25-14).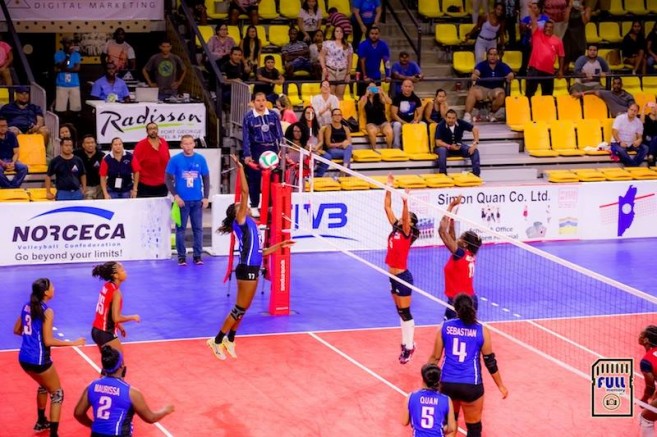 On Monday, August 6th games started at 3PM with Costa Rica defeating Guatemala with a 3-1 point score (25-19, 9-25, 12-25, 15-25). El Salvador came out victorious over Panama by taking three out of four sets (21-25, 25-23, 14-25, 23-25). Belize won against Nicaragua with a 3-1 point score (23-25, 10-25, and 25-22, 13-25). The next day, Guatemala took an easy victory against Panama by winning all three sets (25-20, 25-19, 25-21), followed by El Salvador coming out triumphant over Nicaragua with a 3-1 point score (22-25, 27-29, 25-23, 24-25). The last match of the day saw Belize making history by being the first team in Central America to defeat Costa Rica in 15 years in the female volleyball category with a 3-1 point score (18-25, 23-25, 25-19, 24-25).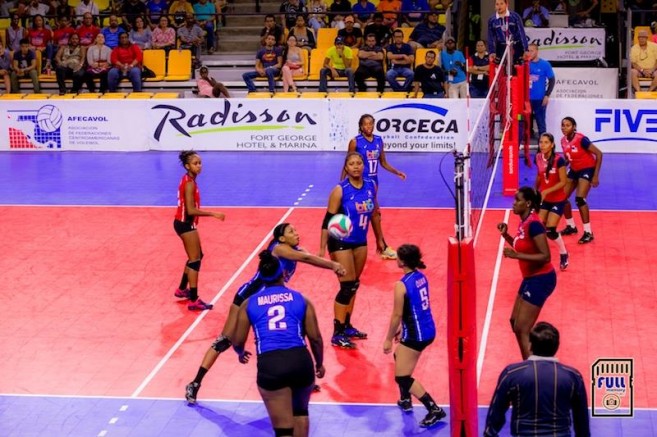 The XX Central American Women's Volleyball Championship culminated on Wednesday, August 8th starting with Nicaragua winning against Panama with a 3-1 point score (11-25,25-21,15-25,16-25). El Salvador was then defeated by Costa Rica 3-1 (16-21, 25-21, 15-25, 12-25). The tournament ended with Belize smashing Guatemala with a 3-2 point score (23-25, 25-23, 25-20, 20-25, 13-15).
With Belize, Costa Rica and El Salvador being tied with four wins each, the officials had to make the final decision based on the total statistics of the tournament. The Gold trophy (1st Place) went to Costa Rica, making it their 14thconsecutive title win by points. Belize took the Silver trophy (2nd Place) and the Bronze trophy went to El Salvador (3rd Place).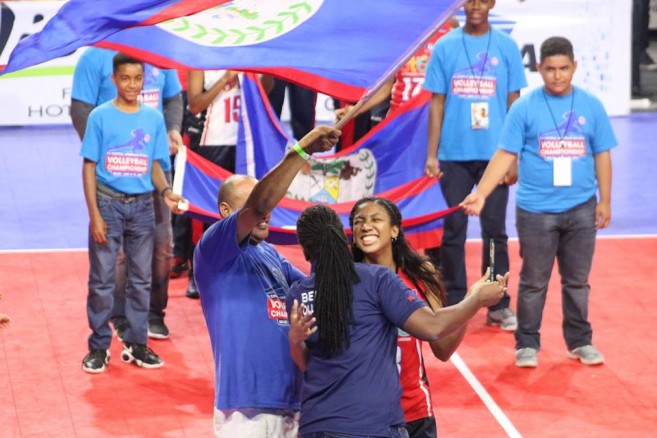 Individual awards were also given to the most outstanding players of the tournament. Belize managed to claim four individual awards: "Best Spiker 1st" and "Best Scorer" was won by Sherika Burton, "Best Setter" was won by Karen Quan and "Best Opposite" was won by Shantell Arnold. Costa Rica's Yuliana Gonzalez took the "Best Server" and "Best Spiker 2nd". Team Guatemala claimed the "Best Digger" & "Best Liberto" via Laura Quinonez and "Best Blocker 2nd" was won by Astrid Gonzalez. El Salvador's Kathya Vasquez claimed the "Best Receiver" award and Nicaragua's Josafat Diaz won "Best Blocker 1st". The most prestigious award of the tournament, the "Most Valuable Player" went to Costa Rica's Yuliana Gonzalez.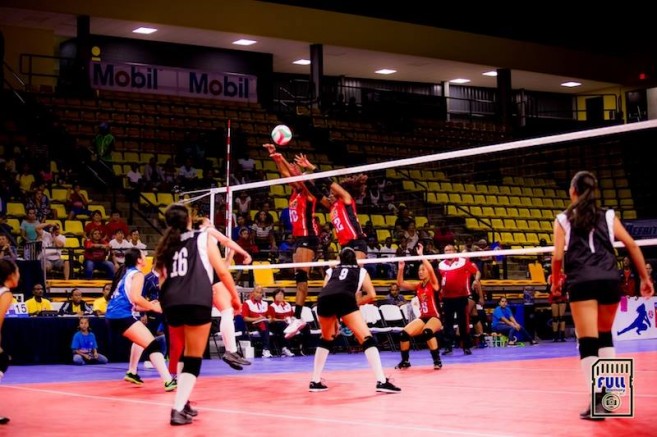 According to the President of Belize Volleyball Association Allan Sharp the girls were confident from the beginning, especially with the support of the fans. "I think it comes down to confidence and the fans' support. The girls always believed – there was no doubt in their mind and that no team was better than them. Whenever the game was tight the fans came through and uplifted the girls," he said.  Belize's team captain Nelissa Ramirez concurred "We worked so hard for this and we are very proud of the turnout. Big thanks goes out to all our fans that supported us throughout this journey."
Belize's National Team was comprised of the country's top female athletes: Shantell Arnold, Sherika Burton, Allyana Musa, Mya Musa, Melanie Palacio, Karen Quan, Fatima Ramirez, Nelissa Ramirez, Ayah Safa, Jahshema Saunders, Kevanna Sebastian, Tichele Solis, Tisha Solis and Maurissa Williams.
The San Pedro Sun joins the community in congratulating Team Belize for their hard work and dedication. Special thanks go out to the major sponsors, which include The National Channel-10, Central Cable & Internet, Radisson Fort George Hotel & Marina, Coca-Cola, Belize Olympic Committee, Simon Quan Ltd, SMART, Powerade and Williams & Associates.
The Government of Belize issued a congratulatory note acknowledging the team's accomplishment, and stated that it continues to offer its unwavering support to the development of sports in Belize.
"The team's victory is a true testament to the passion, hard work and dedication of each player, the Belize Volleyball Association, and everyone who played a key role in the team's development and preparation for the event. The Government also congratulates the team on winning Best Spiker, Best Scorer, Best Opposite, and Best Setter."
A motorcade through the streets of Belize City to honor the team will be held on Monday, August 13, 2018, starting at 2:30 p.m. The motorcade will be hosted by the Hon. Patrick Faber, Deputy Prime Minister and Minister of Education, Youth, Sports and Culture, along with the National Sports Council.
The route will be as follows:
Starts at Marion Jones Stadium onto Princess Margaret Drive, Freetown Road, Douglas Jones Street, Youth for the Future Drive, Vernon Street, Magazine Street, Cemetery Road, Orange Street, Albert Street, Yarborough Road, Central American Boulevard, and ends in front of the Civic Center, where an acknowledgment ceremony will be held. The public is encouraged to come out and support.
Follow The San Pedro Sun News on Twitter, become a fan on Facebook. Stay updated via RSS