Kyrone Vasquez competes at Mr. Quintana Roo physique competition
Saturday, August 25th, 2018
19-year-old island resident Kyrone Vasquez represented Ambergris Caye and Belize at a bodybuilding competition on Saturday, August 18th in Cancun, Quintana Roo, Mexico. He was one of 22 competitors, and at the end of the event, he walked away with the fifth-place trophy and an unforgettable experience.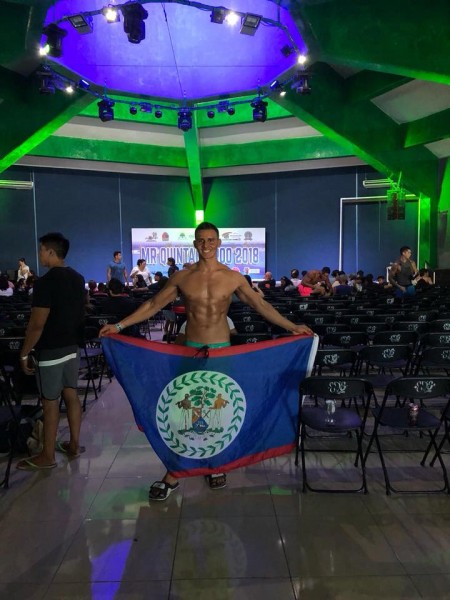 Vasquez is a fitness instructor and personal trainer at Belize Fitness in San Pedro Town, and over the past eight months, he prepared to participate in Cancun. He competed in the Men's Physique division, and even though there were top competitors in the event, Vasquez told The San Pedro Sun that he was confident, focused and proud to be representing his country.
Vasquez has been bodybuilding for the past four years. "I wanted to change my life and wanted to a different person," said Vasquez. "I wanted to be someone in life." He added that growing up, he was chubby and constantly bullied. "I ran for six months and lost weight and started going to the gym at the Train Station while I was in high school," Vasquez continued. "It started as a hobby, but eventually I knew this was my passion." He became his own coach, mentor, and motivator. "Everything was about research, and I loved learning about fitness," he said. "I was good in school, but my focus was learning and pursuing fitness as a career." Vasquez credits God for his accomplishments and says he couldn't have done anything without the Lord's help. He adds that bodybuilding men's physique is not just about looking good but having a healthy body, mind, and soul. "It's about discipline, dedication, self-control, it's an art that defines who you are and makes you a better person," he said.
After his experience in the competition, Vasquez wants to help develop the discipline in Belize and build a bodybuilding legacy, with his name KVPhysique hopefully becoming an inspiration to the island community. He particularly wants to inspire island youth, to live a healthier, richer lifestyle. According to him, a rich lifestyle means to be the best at your ability, and with your health, family, relationships, friends, and God.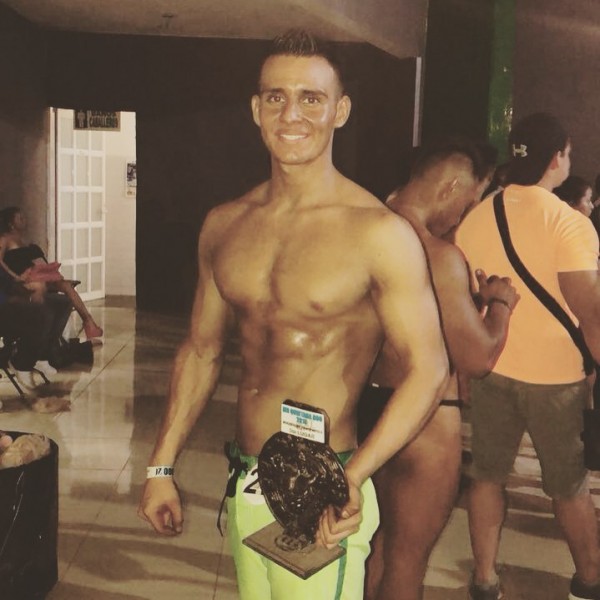 Vasquez hopes that through KVPhysique he can educate everyone that anything is possible. "It will take sacrifices, but it's definitely worth it, anything is achievable, and with this accomplishment, which was my dream to compete, I made it a reality," Vasquez said. He encourages anyone with dreams to work hard and stay focused to succeed.
He invites anyone interested in bodybuilding to contact him at [email protected]. He is also accepting donations to start his bodybuilding program on the island. A Belize Bank account has been open under the name of Kyron R. Vasquez where monetary donations can be deposited- 178001010220000.
Vasquez takes this opportunity to thank his sponsors: Tropic Air, Hon. Manuel Heredia Jr., Estel's Dine by the Sea, Greenhouse, Belize Bank, El Fogon, Captain Shark's, Caye Investments, Caliente Restaurant, Sams Golf-Cart Rental, Belize Fitness, Ian Saldivar, and Wayos.
Follow The San Pedro Sun News on Twitter, become a fan on Facebook. Stay updated via RSS