SPHS Sharks win 3rd place at NSSSA volleyball championships
Thursday, November 15th, 2018
The San Pedro High School Sharks won 3rd place at the National Secondary Schools Sports Association (NSSSA) volleyball championship organized the tournament, hosted by the Belize Rural High School at the Multi-purpose Complex in Orange Walk Town last Friday and Saturday, November 9-10.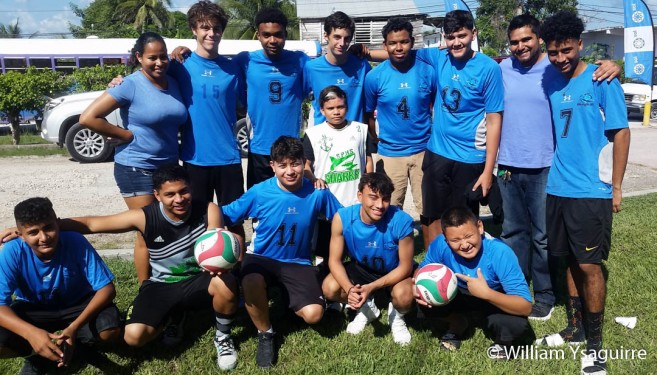 After winning the Northern Zone championship at the same venue on October 27, the SPHS Sharks represented the north at nationals. They dominated the Western Zone champions – the Mopan Technical High School boys in the consolation match for 3rd place on Saturday morning.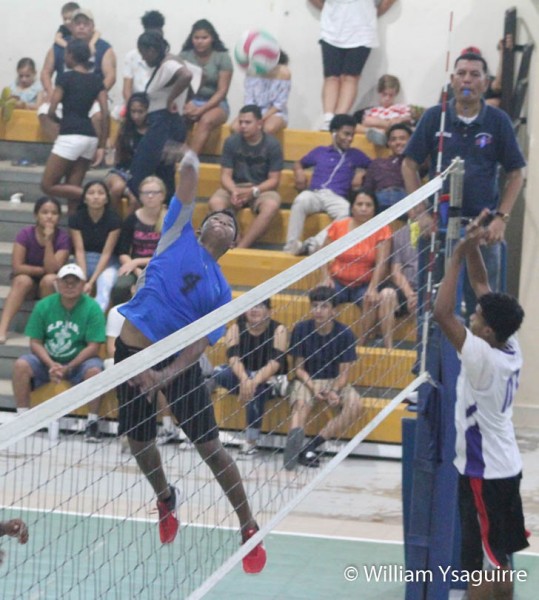 Tyler McGlynn led the Sharks' offensive, hammering 17 hits at the net on balls set by Ian Pou, he also served 4 aces for 21pts total. Ernest Arzu and Eric Longsworth both scored 12pts, Arzu hammered 11 kills and a kill block; while Longsworth scored hammered 9 kills, 2 kill blocks and 1 service point, for the Sharks to win the 2nd: 25-12.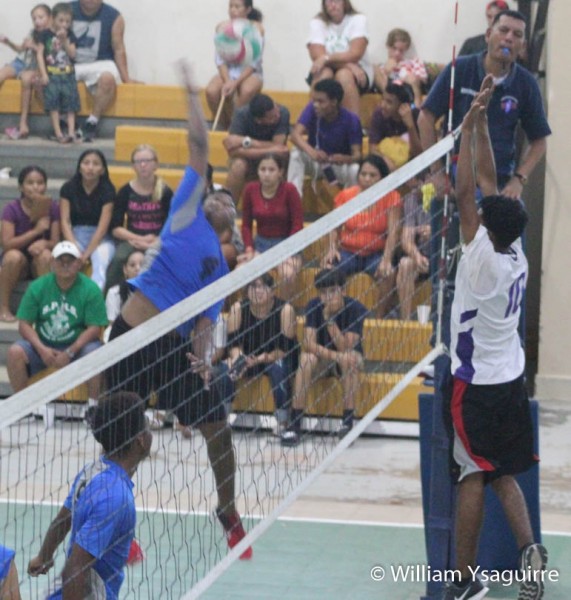 Max McGlynn hammered 8 kills and served an ace, Leonard Lopez spiked 3 points, and served an ace, while team captain Ian Pou scored 5pts, tricking the ball over the net twice and serving 3 aces to win the next 2 sets: 25-19, 25-19. The Sharks benefited from their opponents' 37 errors, but conceded 42 points by unforced errors and service faults.

The Mopan Tech boys had won the 1st set: 27-25; as Jason Itza scored 14pts: 10 hits at the net, 2 kill blocks and 2 service points aces. Justin Tillett scored 9 hits, a block and 1 service point, and Jamir Nuñez added 5 hits and 2 service points. Gian Westby scored 1 hit and a block, and Luis Enriquez had 2 service points.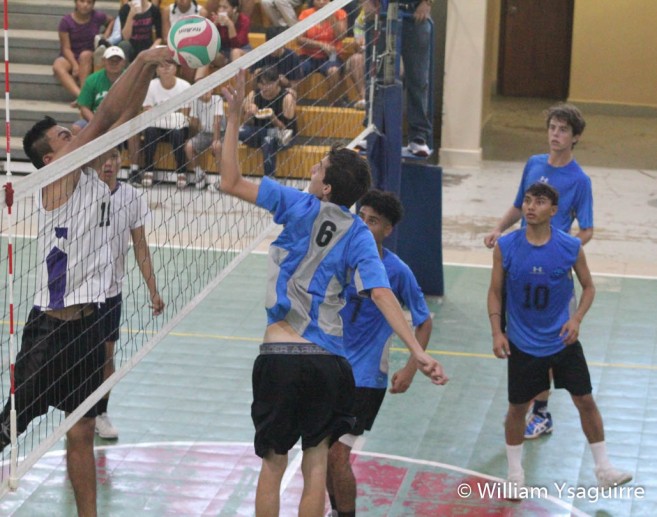 The Sharks had not done so well in the opening game Friday evening against the eventual champions, St. John's College Wildcats. The Sharks had won the first set: 25-20, but the SJC Wildcats won the next 3 sets: 25-14, 25-16, 25-14. In Game 2 Friday night, the Southern Zone champs – the TCC Scorpions had also advanced to the finals by eliminating the Mopan Tech boys: 25-8, 25-19, 25-15.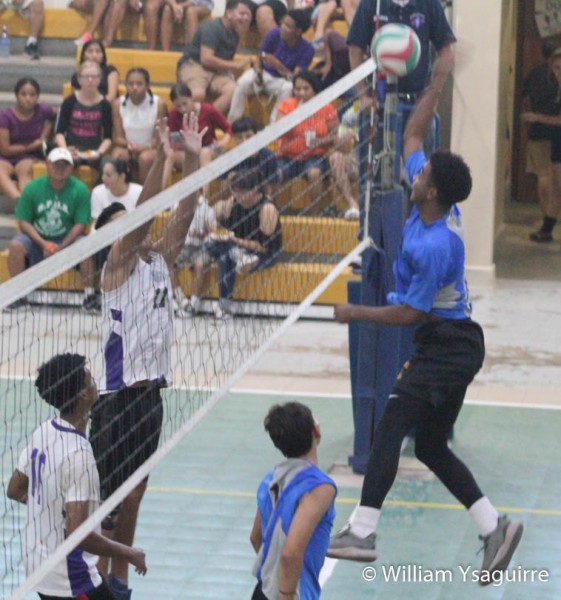 The SJC boys took the championship final: 25-23, 25-8, 25-21 to finally break the 13-year reign of the defending champs, the TCC Scorpions!
Members of the NSSSA executive committee presented team trophies and individual medals to the champs, 2nd and 3rd place winners in the awards ceremony after the finals. San Pedro's Tyler McGlynn won Best Blocker, and Leonard Lopez won Best Server. MVP Ernest Broaster Jr of SJC also won Best Attacker, while his teammates Tyrell Locario won Best Receiver, and Kevin Cortez won Best Setter.
Follow The San Pedro Sun News on Twitter, become a fan on Facebook. Stay updated via RSS