San Pedro Invader lose 8-0 against Guardians F.C
Thursday, November 14th, 2019
For their third match in the 2019 National Amateur Women's League (NAWL) Football Tournament Opening Season, San Pedro Invaders hosted the Guardians F.C in San Pedro Town on Sunday, November 10th. The island girls tried their best for a home victory, but when the long whistle blew it was a clear 8-0 victory for the Guardians F.C.

The match began at 2PM inside the Ambergris Stadium, with Guardians dominating from the start, scoring their first goal within the first minute courtesy of Ingrid Alcoser. Shortly after, Alcoser nailed a second goal for her team. At minute 25, Guardians Lamara Baptist took advantage of another opportunity and netted the third goal of the match. The Guardians continued dominating the match over the island team and scored the fourth goal at minute 33 courtesy of Shanry Nasario. Not satisfied yet, Alcoser scored the next goal at minute 36. The island girls continued their attempt at seeking goals, but their opponent defense was solid. The first half came to an end with the Guardians leading 5-0.
In the second half, Guardians F.C continued controlling the ball at the Ambergris Stadium. At minute 52, they managed to nail a sixth goal courtesy of Sarah Arzu. After that, Kara Kisling netted the next goal for the visitors. To claim a clear victory over the island teams, Guardians' Jinelle Pott nailed the eighth goal of the match at minute 89. When the game time came to an end, it was a clear 8-0 victory for the Guardians F.C.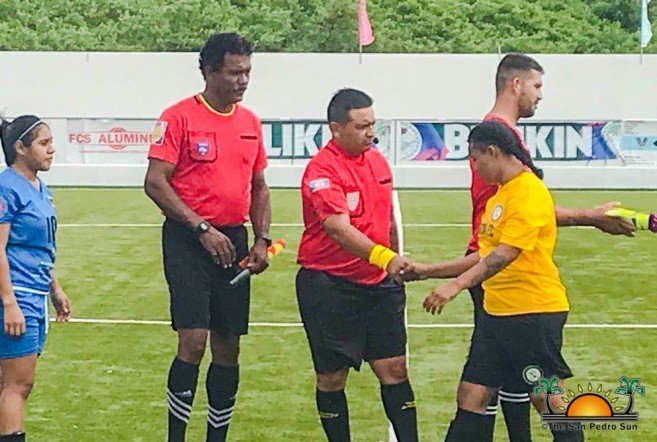 The NAWL current standings in the North have Verdes Rebels at the top of the chart with 12 points, followed by Gladiators with nine points, Guardians with six points, and Mayan Hill Royals with three points. Yet to make it on the chart are San Pedro Invaders and Santa Elena Strikers.
In the South, the NAWL current standings have Rumberas and Jewel Fury Bandits at the top with nine points each, followed by Altitude Chicks with six points and Stann Creek Jewels with three points. Toledo Divas and Dangriga Warriors are yet to make it on the chart.
The next match date is yet to be announced.
Follow The San Pedro Sun News on Twitter, become a fan on Facebook. Stay updated via RSS