Belizean powerlifting team returns with medals after competing in Panama
Monday, August 22nd, 2022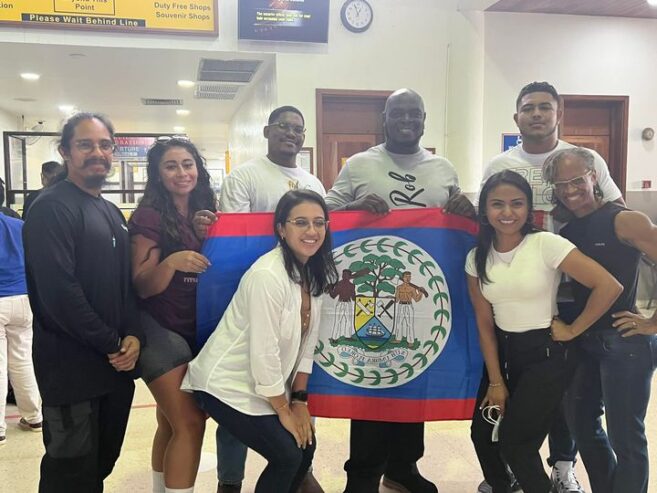 On Friday, August 19th, a team of Belizean athletes returned to the country after participating at the 19th Annual NAPF North American Regional Powerlifting Championship. The delegation of eight athletes brought home two gold and four bronze medals.
The tournament took place from August 15-20 in Panama City, Panama. The first gold medal for Belize was won by Robert Williams after competing in the Men's Masters 1 Open 120 kg category on Thursday, August 18th. The second gold medal was won by Alida Wright Sharp in the Women's Masters II 52 kg category. According to reports from the competition, Sharp set new records in the squat and bench press part of the tournament.
The other Belizean athletes winning bronze from Monday, August 15th to Thursday, August 18th, included Edith Ruiz in the Women's Open 57 kg category. Jacqueline Alas in the Women's Open 63 kg category, Khalid Usher also secured a bronze medal in the Men's Open 93 kg category followed by William Murillo in the Men's Juniors 105 kg category.
The team of proud Belizean athletes competed against the best of the Caribbean, Central America, Mexico, the United States and Canada. Team Belize is part of the Belize Powerlifting Association based out of Belmopan. The Association is now looking to prepare athletes for future competitions such as an upcoming competition in Canada later this year.
Follow The San Pedro Sun News on Twitter, become a fan on Facebook. Stay updated via RSS