501 Fight Night II: The Rising lands another unforgettable MMA event
Wednesday, March 1st, 2023
The weekend was busy in San Pedro Town, with several events on Saturday. One of these was the second edition of the Mixed Martial Arts (MMA) 501 Fight Night II: The Rising held at the Angel Nuñez Auditorium. The event elated MMA fans, with several fights culminating with a match in which San Pedro's Bryce Peterson emerged victorious.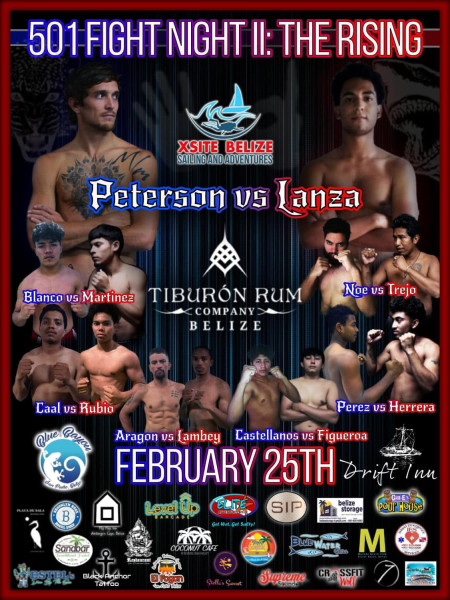 Organized by 501 Belize Promotions Ltd, doors opened at 7PM with spectators filling the auditorium. The first fights included Jiu-Jitsu bouts. The first fights saw the following card: Perez vs. Herrera, Castellanos vs. Figueroa, Aragon vs. Lambey, and Caal vs. Rubio.
After some intermissions, the preliminary matches leading to the main card took place. The first fight was between Noe Argueta against LofyTrejo and David Blanco against David Martinez. The three-round battle saw Noe as the dominant fighter. Trejo gave his best, but Noe was stronger and walked away with the victory. After another short intermission, the second fight followed with Blanco facing Martinez. The battle saw the best of both fighters, but there could only be one winner. Ultimately, the referee declared Blanco the top fighter claiming the victory.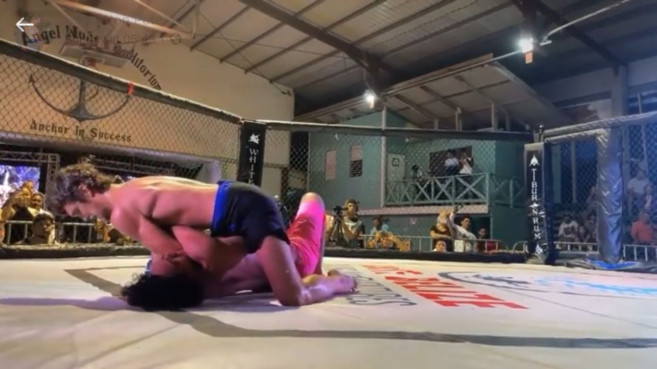 Main Fight
As the evening continued, the anticipated match between Bryce Peterson and Patrick Lanza drew loud cheers from the audience. The fight only lasted two rounds. Peterson was the dominant fighter using his ground tactics as an advantage. In the first round, Peterson pinned Lanza to the floor, punching him down repeatedly. The bell rang, and Lanza got a break to recuperate for the second assault. In the second round, Peterson again took him down, and Lanza tapped out after a rain of blows. Peterson was declared the winner drawing louder cheers from his supporters.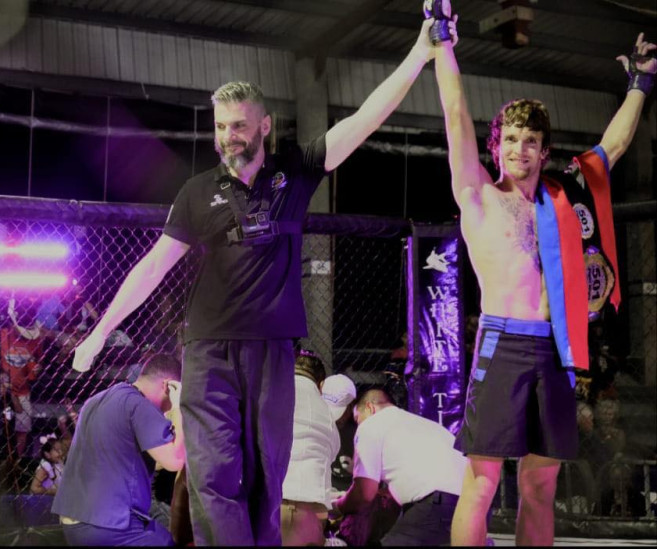 Organizers thank everyone for attending the MMA event, the fighters, Island Emergency Services for providing medical services, and all the supporters who helped make the event a success. They look forward to continually raising the bar for the sport in Belize and want the fans on the island and the country to stay tuned as they look forward to putting together another event in the near future.
Follow The San Pedro Sun News on Twitter, become a fan on Facebook. Stay updated via RSS