San Pedro Traffic Department receives new motorcycles
Tuesday, February 3rd, 2015
The San Pedro Traffic Department (SPTD) is now equipped with four new motorcycles financed by the San Pedro Town Council (SPTC). The addition to the SPTD's fleet is part of the SPTC initiative to upgrade the department. Currently the SPTD has a crew of ten traffic wardens, eight motorcycles, one pick-up truck and other equipment used to enforce traffic regulations and ensure the safety of the community.

According to Councilor in charge of traffic, Kenrick Brackett, the addition of the new motorcycles will allow each warden to have his/her own vehicle and reduced the stress placed on them when used by more than one person. He also stated that each warden is responsible for the proper use of the motorcycles as they are property of the SPTD.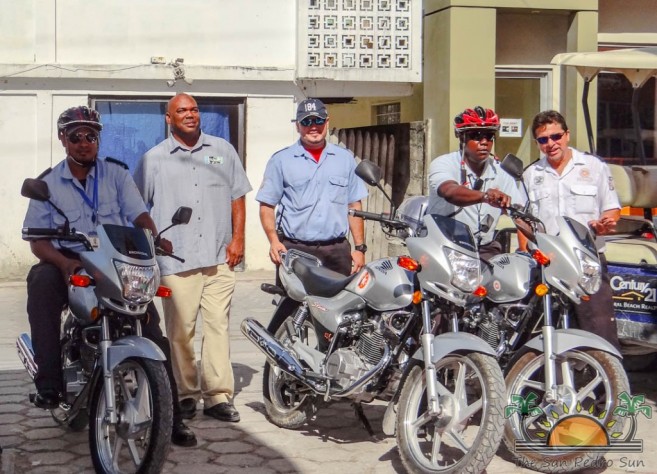 "We only want to improve the department. These motorcycles are to be used to patrol our streets and ensure that all traffic laws and regulations are being followed. We also want to encourage professionalism and productivity within the department," said Brackett. In order for the vehicles to be in proper running conditions at all times, they undergo regular maintenance procedures.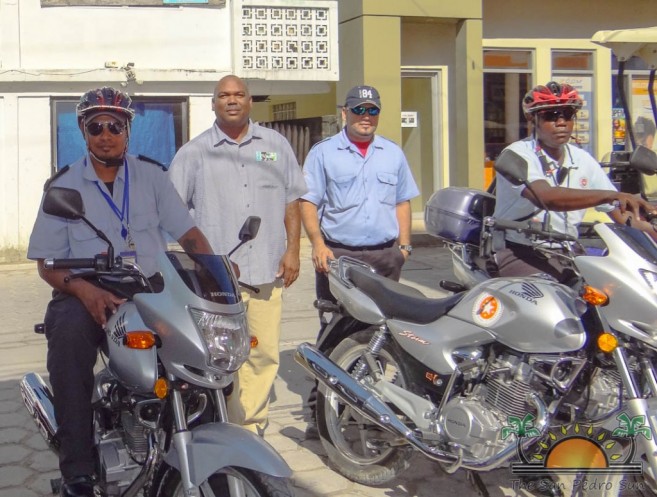 Once the Northern Ambergris Caye road is completed, Brackett will be lobbying for two new wardens to be stationed specifically on that road. SPTD will also be placing a couple of speed bumps along the northern road to reduce speeding.
Follow The San Pedro Sun News on Twitter, become a fan on Facebook. Stay updated via RSS