SPTD promotes road safety during the new school season
Friday, September 9th, 2016
The new school season brings thousands of students back to the classrooms, as well as the chaos of traffic. The morning and midday rush hours are not only dangerous to children who walk to and from school, but even to parents/guardians who accompany them. Fortunately, the San Pedro Traffic Department (SPTD) has come up with a plan that will ensure safety on the streets for students and pedestrians in general.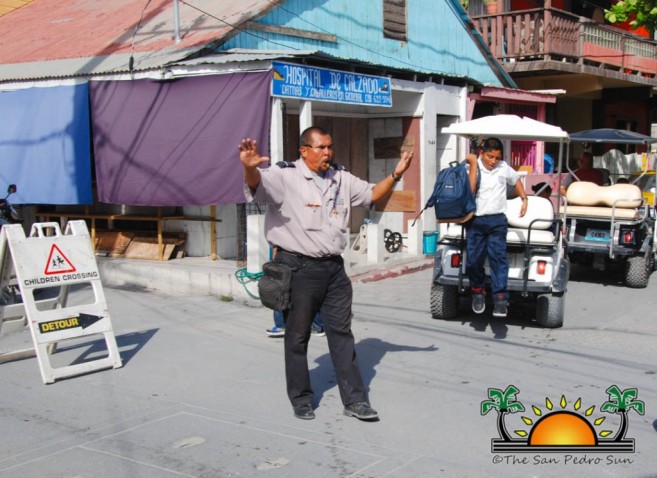 The SPTD currently counts with ten traffic wardens tasked with keeping order on the busy streets of San Pedro Town. In an effort to alleviate the congestion in the early hours of the day when students are heading to school, certain restrictions have been put in place to avoid jammed streets. Head of the SPTD, Chris Nuñez explained that certain vehicles are not allowed on main streets during the rush hours of the day.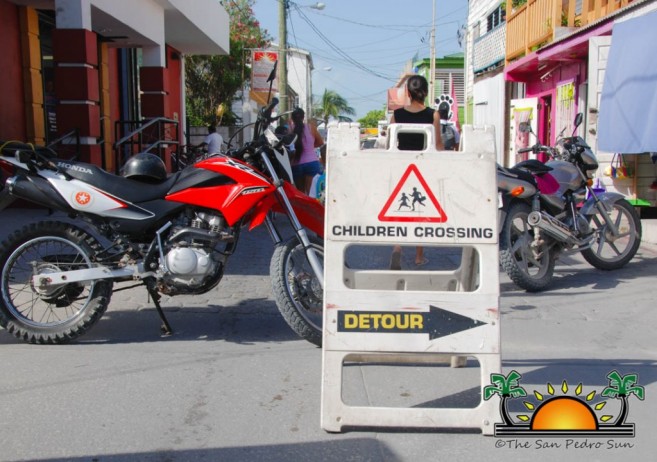 "Large vehicles are not allowed to be around during the time when students are heading to school, this includes high school students as well," said Nuñez. "Our wardens are stationed by the different schools where traffic is an issue. There they direct traffic in a safe way, while students get to their classrooms." After school begins in the morning, large vehicles are then allowed to transit the town core area for a couple of hours, until lunchtime, when students are picked up. Restrictions on large vehicles are once again exercised, until classes begin again.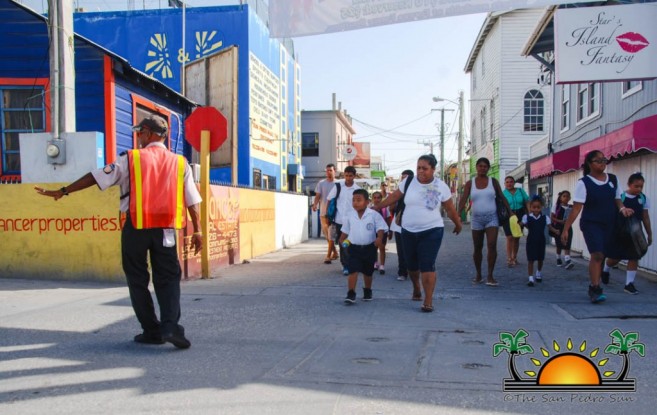 According to the SPTD, there are some sections at different streets which are blocked in order to enhance the flow of students who are heading back and forth to school. One of these streets is the southern section of the Pescador Drive which is temporary blocked to allow students to get to school safely.

In addition to supervising the daily flow of traffic, the traffic wardens also look after the students' well-being, and anyone who may be vulnerable to any sort of aggression or abuse on the street. The Department would like to take this opportunity to inform the general public and especially parents, that they are proud to be serving the community, and to trust in them when it comes to the safety of their children as they cross the streets.

Nuñez indicated that his Department does lack sufficient manpower, but they are doing their best to cope with the resources at hand. They ask the residents to work along with them, to abide by the traffic regulations and to drive safely at all times. They also seek the assistance from the different school authorities to assist whenever required by members of the traffic department, particularly when the work load gets beyond their duties. As the new school term is already underway, the SPTD looks forward to continue serving the community and once again, asks everybody's cooperation so everything transitions smoothly.
Follow The San Pedro Sun News on Twitter, become a fan on Facebook. Stay updated via RSS