National News: 12th Annual Industry Presentation highlights progress in tourism industry in Belize
Saturday, January 19th, 2013
New look unveiled and a 3-year campaign launched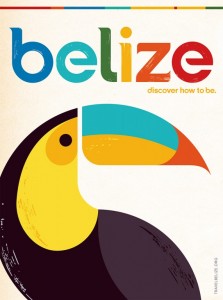 The Belize Tourism Board (BTB) held their 12th Annual Industry Presentation for the first time outside of Belize City. Held on Ambergris Caye on Friday January 11th, the event saw the unveiling of a new marketing logo for Belize, as well as the launching of a new three-year campaign. At the presentation, Minister of Tourism and Culture Hon. Manuel Heredia Jr. highlighted the BTB's accomplishments and indicated that despite challenges, there was an increase of overnight tourism arrivals in Belize.
Heredia was the first to officially speak and in his remarks stated that Belize's tourism growth was far greater than expected in 2012. "Despite economic challenges, our country has truly performed like no other. The BTB reports that the industry has seen an increase of over 10% in overnight tourism arrivals in 2012, compared to 2011. To put this into perspective, the World Tourism and Travel Council indicated late last year that there was only a 2.7% growth in tourism arrivals globally in 2012 compared to the year before. This signifies that Belize's performance has been extraordinary and establishes us as truly a major contender in our region's tourism market," said Heredia. He also said that all airlines that service Belize have indicated that flight destinations to Belize were sold from December 15, 2012 to January 15, 2013. The Philip S.W. Goldson International Airport (PGIA) reported an increase of 16% arrivals in 2012 compared to 2011.
Heredia further stated that while the increase in tourism looks good and is encouraging, perhaps an even greater accomplishment is the 2012 approval of the National Sustainable Tourism Master Plan which serves as a guide to improve systematic framework in the development and improvement of the tourism industry.
And while the figures for overnight tourism are encouraging, it was not so good for cruise tourism, which saw a decrease in 2012 by 10% when compared to 2011. It's a major downturn that represents losses to the vendors inside and outside the Tourism Village as well as tour operators that depend on cruise ship passengers as a revenue earner. BTB Director Laura Esquivel-Frampton made mention of the figures in her presentation. Esquivel-Frampton spoke to The San Pedro Sun: "We are disappointed with those numbers and that is one of the reasons why we mentioned that we are creating a new position within the Belize Tourism Board – the Director of Cruise and Regional Initiatives. We feel it is important that we have somebody who is knocking on those doors, who is in communication with the cruise lines to ensure that we are hearing what they have to say and we are responding." And while BTB is ensuring to remain engaged with the cruise lines, the fundamental problem is that Belize, like Grand Cayman are the only two destinations in the Caribbean without a berthing facility. Already there are talks by a cruise line company to pull out of Grand Cayman because of the lack of such a facility. But BTB's Esquivel-Frampton said that the Government is already moving ahead in trying to address that issue. "The government is very active in looking for investors for a berthing facility in Belize. That is definitely on the government's agenda and is also on the Belize Tourism Board's agenda to get a berthing facility here," responded the BTB Director. She explained that there were a number of factors that contributed to the fall in cruise tourism arrivals, including a general dip in the Caribbean region, the conversion of cruise to overnight tourism and even climate change as indicated by the Cruise Association in their report to Central Bank.
On the agenda was the unveiling of the 2013-2015 Action Plan, along with a new marketing logo for Belize and BTB and a new three-year tourism campaign. Action Plan 2013-2015 seeks to strategically position Belize through innovative, industry targeted sub-branding of the overall new identity for Belize. The Action Plan embraces priorities in all key departments, with an emphasis on Marketing and Industry Relations; Destination Planning; Quality Assurance; Information Management and Revenue Collection. Marketing and Industry Relations seeks to explore three core competencies: Strategic Marketing, Tourism Marketing Network and Operational Marketing that will stimulate, but isn't limited to key tourism positioning, enhanced communication, renewed tourism awareness and the introduction of new marketing technologies that will lead to increases across the board as well as tap into new markets. Destination Planning's development will focus on six key areas, three of which include nature, culture and cruise, which are expected to spur business and product development, infrastructural expansion, increased sustainability and capacity building, which will also positively impact governance. The Quality Assurance, through the action plan, is deeply rooted in standards and quality management, capacity building and training, and sustainable tourism development, which are expected to positively impact the standards and classification systems, conservation of resources, and certification programs. Information Management's key is to utilize data and knowledge management to ensure a high quality collection, analysis and security of data which will be accessible via a web-based system. This system will also impact timely data gathered on tax collections, non-filers and delinquencies.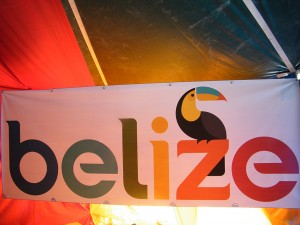 BTB also launched their logo and three-year campaign after months of research and dialogue with key stakeholders and partners. "[We have always used the phrase] 'Mother Nature's Best Kept Secret', but research has shown that the time has come for us to move in a new direction, for a call to action, and for that reason, 'Discover How to Be' is our new campaign," said Director of Marketing and Industry Relations, Alyssa Carnegie. She added that "the new [catchphrase] will help us to better position and market Belize for the destination and country it really is. Its authenticity, all of its likes, its culture and all of the products we have to offer, to make it more reflective as to who we are as a people and as a country. We did some research and ground work to put this logo together. The font is not a font that exists for anyone. We were the ones who actually designed it so it is unique to Belize. The DNA of the logo is so much Belize because even the shapes of the circles are reminiscent of the faces of the people of Belize… when we start to look at what are some of the things that are reflective and representative of Belize; the circle stands out and even the colors showcase what the products are that we have to offer. It looks at the ecological component which is the green in the west, the blue which is representative of the reef and sea and the sunset which is red and orange so a lot of work went into something that was fully representative of Belize."
It is the hope of the Ministry of Tourism and BTB that after a successful 2012 in the tourism industry, they are poised to see improvement even more so with the new initiatives that have been launched. Already BTB is incorporating their new initiatives into the National Sustainable Tourism Master Plan which is designed to yield better results in the years to come. BTB says that in the months to follow, they will continue to roll out the new look, and will embark on a sensitization process for the wider public in an effort for them to embrace and promote it.
Follow The San Pedro Sun News on Twitter, become a fan on Facebook. Stay updated via RSS