San Pedro Tour Operators Association formed
Saturday, March 28th, 2015
Following years of discussion, the San Pedro Tour Operators Association was formed during a meeting that included stakeholders in the tour operators industry. The new organization on the island was formed during a special meeting at the La Isla Bonita Yacht Club conference room on Friday, March 20th.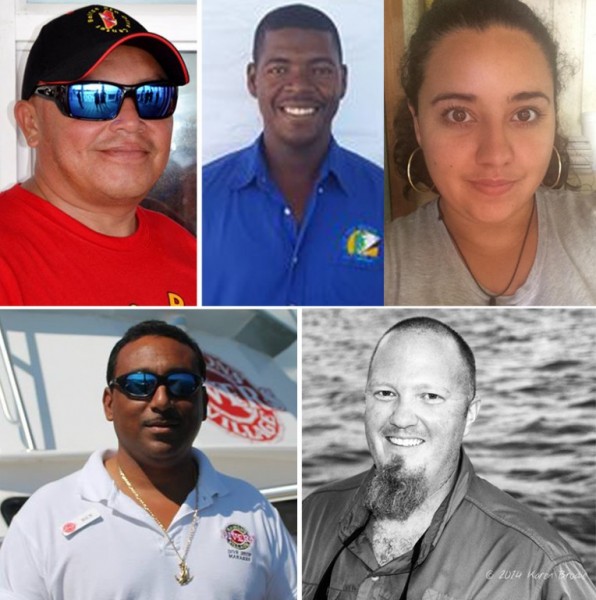 The role of the tour operators had been assumed for years by the San Pedro Tourist Guide Association (SPTGA). According to the President of the SPTGA, Phillip "Billy" Leslie, all operators were invited to the meeting. He added that SPTGA felt it fit for the association to be formed in order to assume their role in the industry. "The Belize Tourism Board has a seat on their tour operators committee and has not seen it properly represented by a rightful organization from San Pedro, and as such, the San Pedro Tourist Guide Association has been assuming the responsibility of that seat for years. The legal process of the San Pedro Tour Operators Association is being formalized and registered in Belmopan for it to become a legal entity," explained Leslie.
Leslie explained that Ambergris Caye has over 65 tour operators, the most tour operators in the entire country, and the formation of an association is a very important step in moving forward. The San Pedro Tour Operators Association is comprised of Chairman – Emiliano Rivero, Vice Chairman – Everette Anderson, Secretary – Krista Paz, Vice Secretary – Kendall Beymer, Treasurer – Rick Sutherland, and Assistant Treasurer – David Cal.
While the formation of the new organization took center stage at the meeting, discussions were also held around the issues such as having standardized prices for water activities such as diving, snorkeling and fishing amongst other activities. In addition, another area looked at was membership fees into the newly formed association.
"Since a new committee has been formed, it must be registered at the registry in Belmopan City. Meetings must be held frequently to discuss important matters that affect tour operators in the tourism industry. It was also agreed to merge together with the San Pedro Tour Guide Association until it becomes independent," said a statement from the new organization.
The San Pedro Tour Operators Association is expected to iron out key issues in the coming months such as the organization bi-laws. Their next meeting is scheduled to be held on Wednesday, April 22nd.
Follow The San Pedro Sun News on Twitter, become a fan on Facebook. Stay updated via RSS