BTB holds workshop with hoteliers and property managers in San Pedro Town
Thursday, August 17th, 2017
The Belize Tourism Board (BTB) hosted a two-day workshop with representatives of the hospitality industry in San Pedro Town from Monday, August 14th to Tuesday, August 15th. The workshop took place at the Lions Den and was aimed at training participants in emergency planning, climate change adaptation, being resilient to climate change, crisis management and how to share information when a crisis takes place at an establishment. Attendees from small properties to large ones participated, after the two-day training, participants expressed satisfaction with the new information acquired.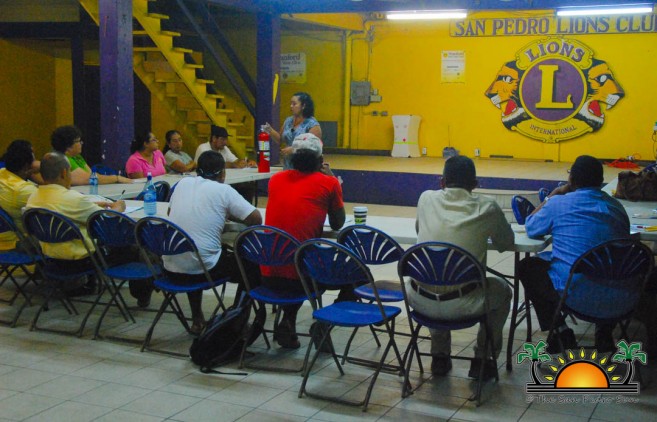 This nationwide initiative from BTB aims to better prepare the accommodation sector of the tourism industry. According to Memory Castro, Capacity Building and Sustainable Tourism Manager at BTB, the idea came after their audits showed a lack of emergency planning at most of the hotels countrywide. "We also realized that not only as a country, but the world in general, is experiencing the effects of climate change," said Castro. "This training is important in San Pedro, which is an island threatened by erosion, hurricanes and even fires." She said the workshop assisted those establishments that do not have an emergency plan, while refreshing those that do.
During the sessions, participants were divided into groups and given different emergency scenarios. They were provided with templates explaining step by step as to what to do in any given crisis situation. "The templates also teach them who would be responsible for certain duties for the sake of a coherent process," said Castro. Some of the scenarios included fire, hurricanes, medical response, crisis management and how to deliver information to authorities in regards to any critical situation.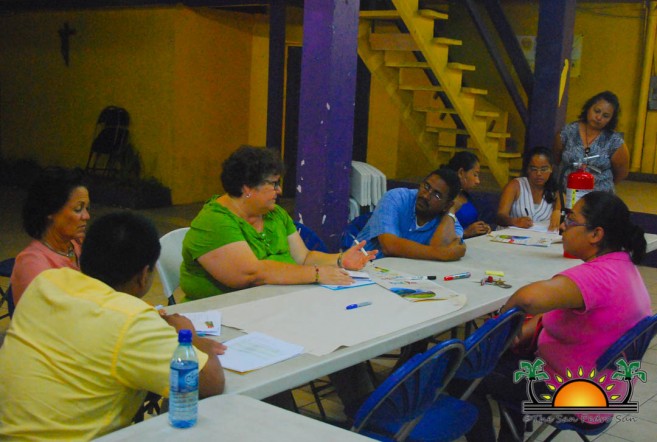 Participants were thankful for the opportunity and the new information learned. Alirio Franco from Banyan Bay Suites shared that the sessions were very informative and will assist the safety practices at his work place. "I am happy to participate in this training. I have learned a lot about climate change, crisis management and how to be better prepared in the event of any emergency situation," he said.
Benedicto Martinez from Cocotal Inn also indicated on the helpfulness of the workshop. "The group activities were definitely very interesting. The different ideas shared by everyone is something that you can then take back to your work place and apply for any improvement needed," said Martinez. "I just wish there would have been more time to cover more information."
The BTB team declared the training a success and they expect to host similar seminars more often throughout the year. They also thank all participants who took the time to come out and be part of the workshop. The countrywide training sessions will culminate later this year in the Orange Walk and Corozal Districts.
Follow The San Pedro Sun News on Twitter, become a fan on Facebook. Stay updated via RSS