SPTC teams with BTB and Ministry of works to improve Secret Beach road
Tuesday, June 26th, 2018
San Pedro's most popular beach area, Secret Beach is situated north-west of town, and now driving there will be easier and quicker after the Belize Tourism Board (BTB), in collaboration with The San Pedro Town Council and Ministry of Works, enhanced the 3.5 miles of road leading there. The combined effort saw the BTB providing the fill material, the SPTC providing fuel, and the Ministry of Works supplying machinery and labor. The resurfacing of the road also included the installation of road signs to better guide the hundreds of visitors that access the area on a daily basis.
Prior to the project, a trip to the Secret Beach area would take close to an hour due to the deteriorated roads. After improvements, the time of travel has been cut by half, allowing and encouraging more visitors to drive to that beach area dotted with restaurants and beach bars.
Mayor Daniel Guerrero stated that the improvement of the road will increase the flow of traffic to that area and that its enhancement was a must, given the popularity of Secret Beach. He indicated that in order to protect the area from any potential crime, there are plans to set a security/police booth at the detour that leads to Secret Beach. This is in an effort to have a record of who accesses the area via the road. He did not set a timeline.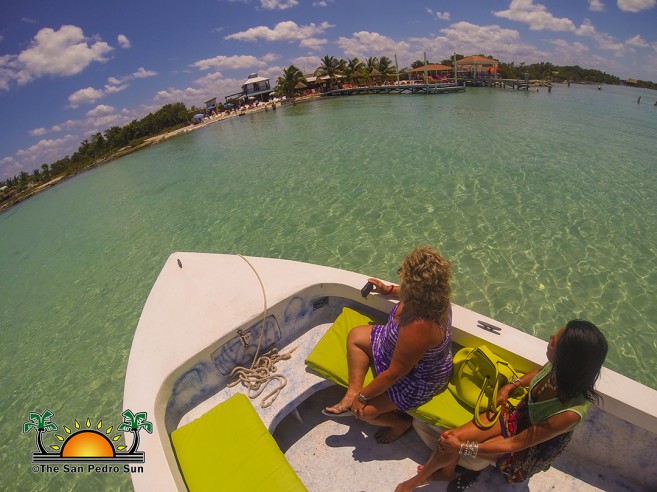 According to the BTB, Ambergris Caye is the most visited destination in Belize, with 181,460 guests vacationing in 2017 alone. Secret Beach has rapidly evolved into a preferred sun and beach hub north of San Pedro Town, and accessed by both residents and visitors. The renovation of the Secret Beach road falls within the portfolio of Belize's National Sustainable Tourism Master Plan, with the responsibility for the implementation of product development programs and improving their accessibility. The three institutions involved in the road venture encourage visitors to visit Secret Beach and to drive safely.
As Belize continues to attract more international visitors, the road project was characterized as a unique opportunity to improve the much-needed road access at a very low cost.
Follow The San Pedro Sun News on Twitter, become a fan on Facebook. Stay updated via RSS