International Airport and tourism industry set to open on August 15
Thursday, June 25th, 2020
Prime Minister Right Honourable Dean Barrow addressed the nation on Thursday, June 25th, via a virtual press conference updating on the current COVID-19 crisis and announcing the opening of Belize's only international airport. The Philip Goldson International Airport (PGIA) north of Belize City will be prepared to open on August 15, 2020, a decision made in conjunction with the Ministry of Health after carefully reviewing the effects of the ongoing pandemic. According to Barrow, rigorous safety protocols will be in place to minimize potential outbreaks as the travel/tourism industry begins to open in phases, prioritizing the wellbeing of Belizeans and visitors alike.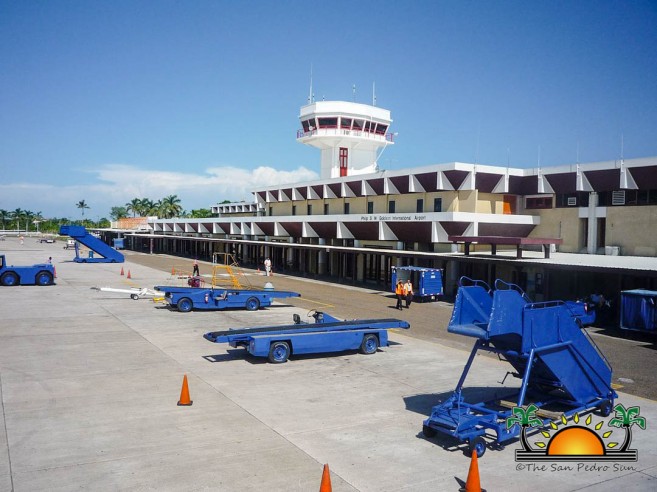 Barrow noted that delaying the opening of PGIA will be of no further good, as COVID-19 is far from going away, and Belize's tourism industry must open now. He acknowledged the risks since Belize's primary tourism market is the United States of America, where cases continue to surge, particularly in states like Florida, Texas, and California from where many flights originate destine to Belize. To further explain the different safety mechanisms the government will implement, Barrow was accompanied by a team consisting of Chief Executive Officer (CEO) of the Ministry of Human Development and Chair of the National Task Force on COVID-19, Judith Alpuche, Director of the Belize Tourism Board (BTB), Karen Bevans, Director of Health Services, Dr. Marvin Manzanero, Chief Executive Officer in the Ministry of Health, Dr. George Gough, and Director of Technology in the Prime Minister's Office, Michael Singh.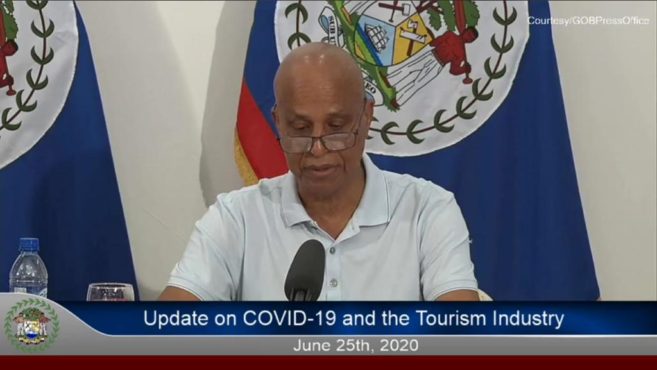 Safety measures when PGIA opens
CEO Alpuche stated that it had been a constant re-calculation exercise in the best way possible to ensure people's safety. Alpuche indicated that as much as they try, there is not a guarantee when it comes to getting sick because, yet there is no vaccine for the virus. According to her, their safety plans will be fine-tuned up to the time of the opening of the airport. These plans are already in place when receiving recent repatriation flights. As the country's international airport opens, Alpuche reminded everyone that it is paramount not to forget what has kept people safe: social distancing, limited movement, and treating any suspicious symptoms seriously.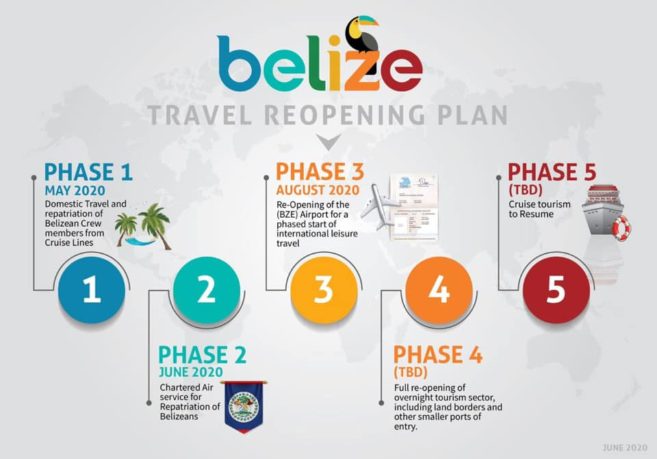 BTB's Director Karen Bevans explained their plan and what visitors need to do before traveling to Belize. According to her presentation, all travellers will be required to download the 'Belize Health App' and fill in the information necessary before heading to Belize. The passenger will receive a code, which will be used for contact tracing while in the country. Passengers will need to book accommodations in advance and will also have the option for a PCR COVID-19 test done 72 hours before arrival. If this is not done, a rapid test will be done at the airport at the expense of the traveller. When in Belize, all visitors are required to adhere to Belize's health protocols such as social distancing and the wearing of masks.
Bevans mentioned that hotels would open in phases, and those allowed to operate must first achieve the Tourism Gold Standard Certification of Recognition. These hotels will be required to provide all the necessary services to tourists to contain them on the said properties. These include providing transportation to the resort, in house restaurants, pools, or beachfront. This is to minimize any interactions within the community.  Bevans explained that as they monitor the situation, other establishments within the community will be allowed to offer their services to visitors. This certification is also expected to be acquired by tour operators, and hotels referring their guests to a tour operator must ensure it has the proper accreditation from BTB.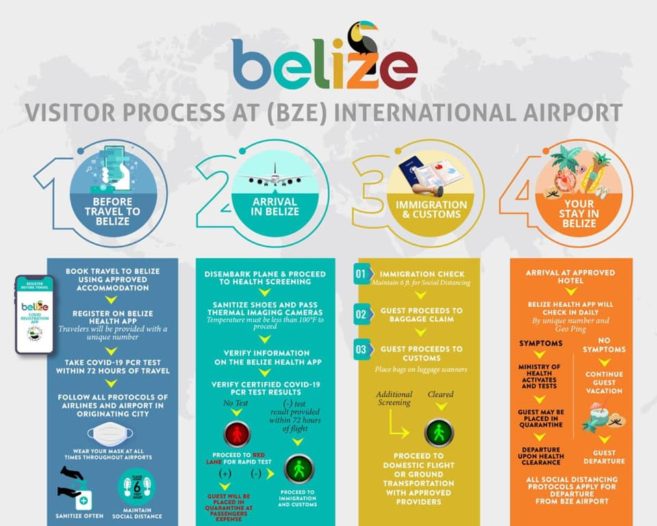 Technology and rigorous testing process
Director of Health Services Dr. Manzanero said that until a vaccine is created, COVID-19 is here to stay, and past patients can become infected again. However, he said that a vigorous testing process is being implemented. There will be two separate rapid antigen tests done on tourists supported by a PCR COVID-19 testing. According to Gough, the country has over 5,000 antigens and are working to procure more. Singh added that technology would keep visitors closer to the country via the 'Belize Health App.' He said that from the moment the passenger downloads the app, the digital interaction will begin to find out more information about the background and origins of the visitor. According to him, later, the app will be upgraded with interfaces for Immigration and Customs to limit face-to-face contact for health purposes and limiting the hassle as well.
The news on the opening of the PGIA brings relief to some and causes mixed reactions in others due to the risks. Most of the travellers are expected to come from the United States, where there has been a spike in cases. Although a large influx of tourists is not likely, commercial air carriers, American Airlines, United, and Delta have confirmed to start flying to Belize once the airport opens.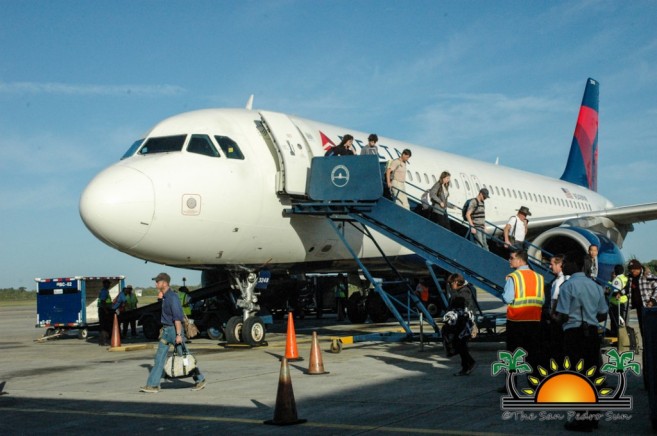 The pandemic continues to take thousands of lives every day, and according to a report from Reuters on June 23rd, deaths from COVID-19 in Latin America have surpassed 100,000. Belize has so far only recorded 23 cases and two deaths since the pandemic gained force in March of this year.
Follow The San Pedro Sun News on Twitter, become a fan on Facebook. Stay updated via RSS