Belize Tourism Industry Association (BTIA) prepares for the arrival of international tourists
Monday, July 27th, 2020
By this time next month, the Philip Goldson International Airport (PGIA) is expected to be open, welcoming international visitors and re-opening the tourism industry. On Friday, July 24th, the Belize Tourism Industry Association (BTIA) held a held an informational forum at the Belize Biltmore Plaza Hotel to charter the way forward, and indicating that most of its members support the decision to resume commercial flights to the country and that the PGIA cannot remain closed.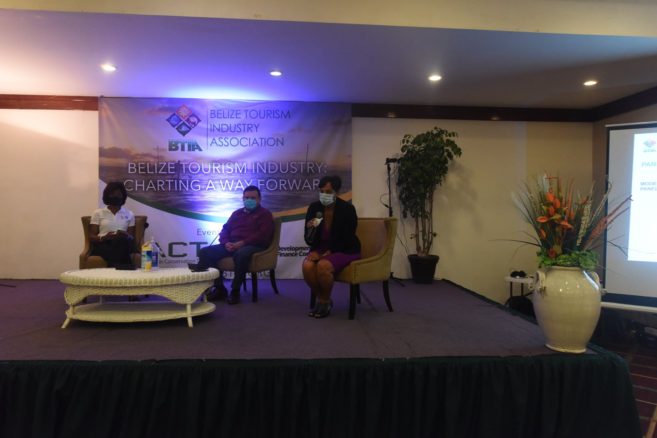 The BTIA event was broadcast live on Facebook and saw a conference room filled with stakeholders maintaining the request to be six feet from each other. Although BTIA has indicated that the PGIA should not remain closed for another extended period, BTIA's Executive Director John Burgos said that the Government of Belize has the ultimate word when it comes to that decision.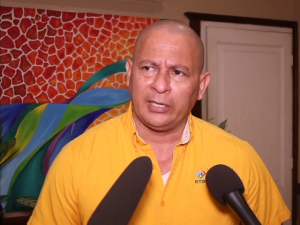 According to Burgos, the situation with COVID-19 has not changed in favour of the traveling/tourism industry and the government must look at that fact before making a decision to open the country to international tourism. "You can't keep the borders closed forever, whether it is the PGIA, or our land borders…so I think this August opening will provide the opportunity for us to have a small number of people coming into the country and that is going to provide us with the experience to know if we are going to be able to manage this crowd," said Burgos. He shared that a little over 900 persons are expected to come to the Belize via flights after August 15th, which is believed to be a manageable number. "I think opening now gives us the opportunity to test out all the protocols in place and see how it goes." Most of the persons already scheduled to arrive in the country when the international airport re-opens are from the United States of America. It is the country which feeds Belize's tourism sector with about 75% of business and where cases of COVID-19 continue to increase.
The forum was a mechanism to join forces in an attempt to maximize resources. The discussion included how BTIA members are preparing for the re-opening of the tourism industry. According to Burgos, they opted to advocate with the Development Finance Corporate (DFC) and Prime Minister Right Honourable Dean Barrow to start seeking financing, and see what type of opportunities under special conditions can be secured. In the case of loans for tourism businesses, they hope to obtain low interest rates, better terms and conditions and work out these terms for up to seven years so establishments are able to meet their loans' obligations.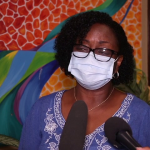 During the forum, Natalie Goff (right) of DFC shared what they are planning to do to assist tourism stakeholders. Goff said that they are trying to help them with working capital financing, which comes from the internal revenue that is not presently coming in. "DFC has looked at it from a management level to see how we can, and if we do provide financing, it will be for a short time," she explained. In terms of special conditions for loans, DFC is looking to extend such conditions up to five years to give stakeholders/businesses enough time to recover.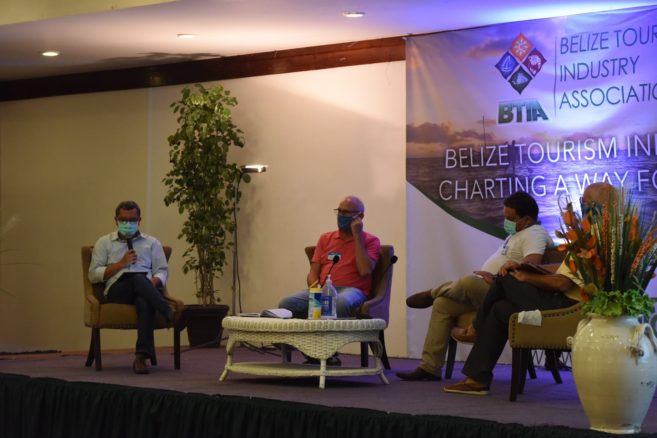 One stakeholder, Stewart Krohn, Managing Director of Naia Resort and Spa in the Stann Creek District touched on the fact it could be a challenge with the protocols that international tourists will be confined to their hotels. "I understand why those protocols are there, but it is a challenge to the resort management to provide the overwhelming experience that we are used to providing to our visitors and still stay within protocols," said Krohn. He stressed the concern that if guests are not allowed to leave their hotels, how can they experience and enjoy Belize?
Which hotels will be allowed to open to international tourism?
Hotels will need to get a Gold Standard Recognition certification from the Belize Tourism Board in order to be able to open to tourists. This recognition will require full services at the particular property in order to contain guests on-site for the duration of their stay. Some of these will see the enforcement of social distancing, the installation of sanitization stations and the development of a plan to efficiently manage potential COVID-19 cases among others.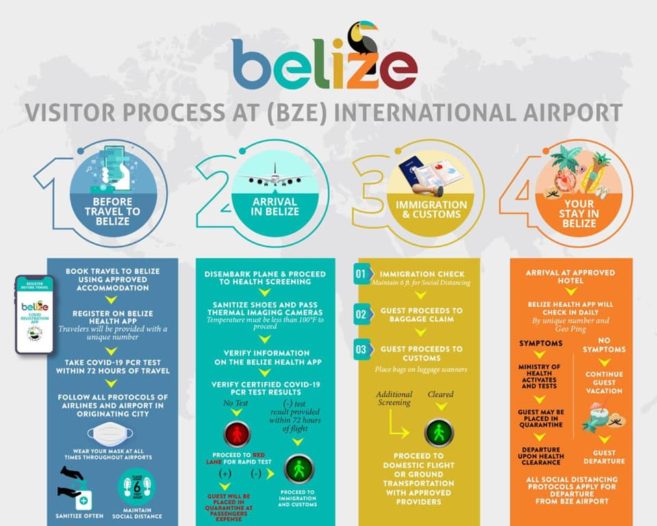 While preparations continue for August 15th, international travellers are reminded to keep in mind some important requirements before booking their Belize trip. Tourists entering the country will be required to bring along with them a COVID-19 PCR negative test taken within 72 hours of travel. If they do not bring a COVID-19 PRC test, a rapid test will be conducted at the airport. If the results are negative for any signs of infection, the traveller will be allowed to proceed with his journey, a positive test for COVID-19 will be result in quarantine at the traveller's own expense.
Follow The San Pedro Sun News on Twitter, become a fan on Facebook. Stay updated via RSS