Scottish toy pirate ship, A2, sailing off the coast of Cuba
Wednesday, February 24th, 2021
The adventurous Scottish toy pirate ship, Adventure II or A2, continues its trek back home to Europe, sailing the Atlantic Ocean with its current location just north of Cuba. The acclaimed Playmobil, which spent several days in Belize between January and February of this year, is sailing at an average speed of 1.1 knots and remains on course. It is anticipated to pass Miami, Florida, USA by this weekend. Readers can follow its journey by clicking here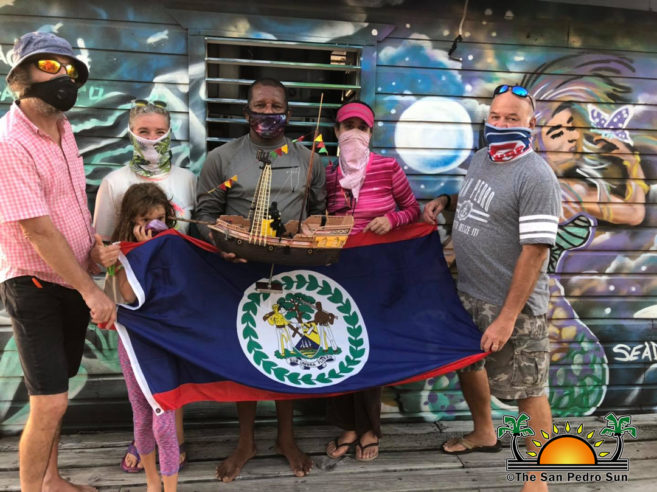 A2 drifted to Belize after being released from the island of Guanaja, Honduras, and was rescued off the coast near Ambergris Caye on January 27th. After spending ten days on Ambergris Caye and undergoing some modifications, it hitchhiked aboard the catamaran 'Sailing Lost' to Mexico, where it was released on February 7th off the coast of Cozumel. A2 was able to catch the gulf current and quickly took off, traveling at 5.0 knots, the fastest yet. Over the past days, the toy boat sailed what is known as the loop current extending northward into the Gulf of Mexico and then moving east past Florida. From there, A2 is expected to sail through the Gulf Stream, which will take it to Europe and possibly Scotland.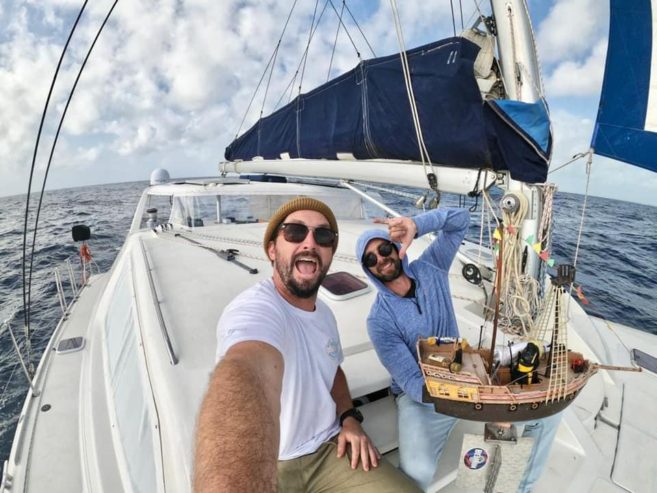 The pirate toy ship has been monitored closely from Aberdeenshire, Scotland, by two brothers behind the project, 11-year-old Harry and 8-year-old Ollie Ferguson. Harry and Ollie previously set a world record for the longest distance traveled by a toy boat at sea when their first boat, Adventure, drifted from Europe to Barbados. The toy boat was never found after its tracker died. A2 is the second phase of the project and was released over four months ago from Guyana's shores in South America.
A2 is loaded with Belizean souvenirs, including rum. Anyone finding A2 is asked to please recharge its tracker, take pictures of themselves with the vessel and safely return her to the sea.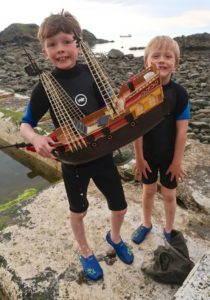 Follow The San Pedro Sun News on Twitter, become a fan on Facebook. Stay updated via RSS