Less active Hurricane Season predicted for 2012
Sunday, April 29th, 2012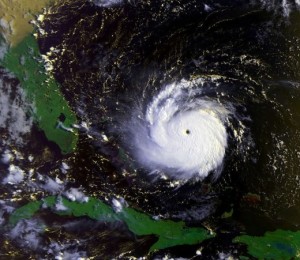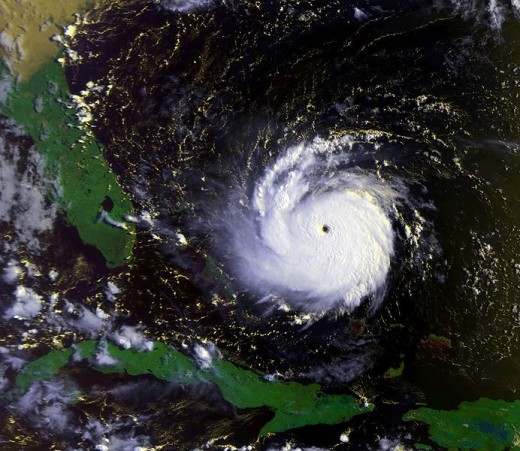 On 4 April 2012, Drs Philip J. Klotzbach and William M. Gray, of the Department of Atmospheric Science at Colorado State University, issued the expected forecast for the Atlantic Hurricane activity.
According to the release, Information obtained through March 2012 indicates that the 2012 Atlantic hurricane season will have less activity than the median 1981-2010 season.  It is estimated that 2012 will have about 4 hurricanes (median is 6.5), 10 named storms (median is 12.0), 40 named storm days (median is 60.1), 16 hurricane days (median is 21.3), 2 major (Category 3-4-5) hurricanes (median is 2.0) and 3 major hurricane days (median is 3.9).
The probability of U.S. major hurricane landfall is estimated to be about 80 percent of the long-period average.  The Atlantic basin Net Tropical Cyclone (NTC) activity in 2012 is expected to be approximately 75 percent of the long-term average.
This forecast is based on a new extended-range early April statistical prediction scheme that utilizes 29 years of past data.  Analog predictors are also utilized.  Asomewhat below-average Atlantic basin hurricane season is expected due to a combination of an anomalously cool tropical Atlantic and the potential development of El Niño.
Coastal residents are reminded that it only takes one hurricane making landfall to  make it an active season for them, and they need to prepare the same for every season, regardless of how much activity is predicted.
On April 13th 2012, Irene was retired from the official list of Atlantic Basin tropical storm names by the World Meteorological Organization's (WMO) hurricane committee because of the fatalities and damage it caused in August 2011 and will be replaced by Irma. Storm names are reused every six years for both the Atlantic Basin and eastern North Pacific Basin, unless retired for causing a considerable amount of casualties or damage. Irene is the 76th name to be retired from the Atlantic list since 1954.
The storm names for 2012 are as follows: Alberto, Beryl, Chris, Debby, Ernesto, Florence, Gordon, Helene, Isaac, Joyce, Kirk, Leslie, Michael, Nadine, Oscar, Patty, Rafael, Sandy, Tony, Valerie and William.
Follow The San Pedro Sun News on Twitter, become a fan on Facebook. Stay updated via RSS