Belize Bureau of Standards inaugurates new metrology laboratory
Wednesday, May 3rd, 2017
The Belize Bureau of Standards (BBS) in the Ministry of Investment, Trade and Commerce, in collaboration with the Government of Belize (GOB) and the European Union (EU) officially opened its new Metrology Laboratory on Friday, April 28th in Belmopan City.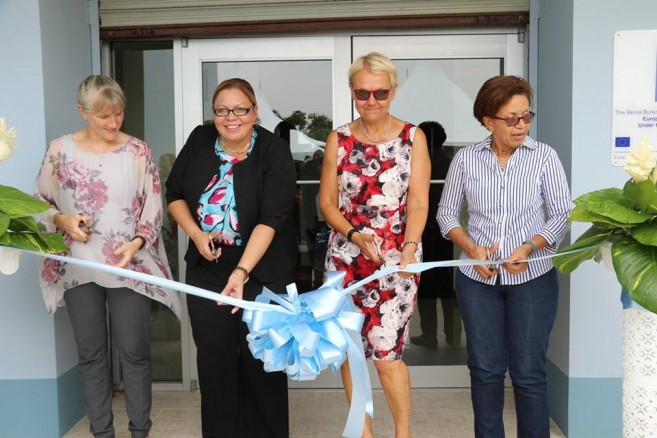 The Lab will be responsible for setting measurement standards to serve as the basis for ensuring equity in the marketplace and as a reference for calibration services throughout the country. It is the first of its kind in Belize and is the first purpose-built, state-of-the-art metrology facility within the Caribbean Community (CARICOM). Belize now joins other countries in the Caribbean region that have had a longer history in offering metrology services, like Jamaica and Trinidad and Tobago.
With funding from the EU and the GOB under the Belize Rural Development Project, the lab was constructed at an approximate cost of $3.2 million Belize dollars, which includes the costs of the physical structure and laboratory equipment. The facility currently has six laboratories that are equipped to make reliable metrological measurements, principally of mass, volume, length, temperature and pressure.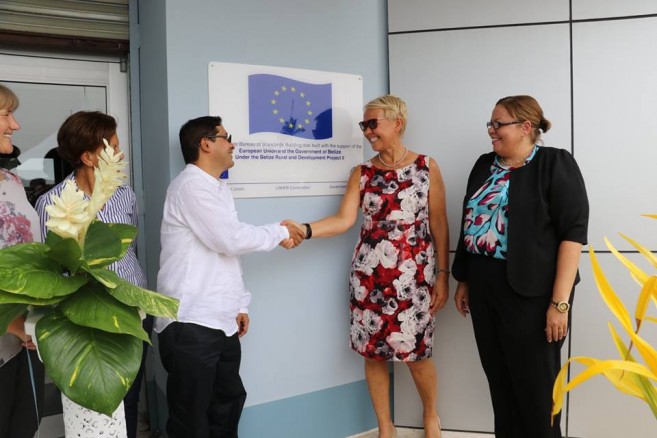 Jose Trejo, BBS Director, said that this new lab will positively impact customers, the local marketplace and trade. "We will immediately work to obtain international recognition for these capabilities, and eventually increase the range and accuracy to meet the needs of its clients such as regulators, industry, manufacturers, exporters, and consumers," said Trejo.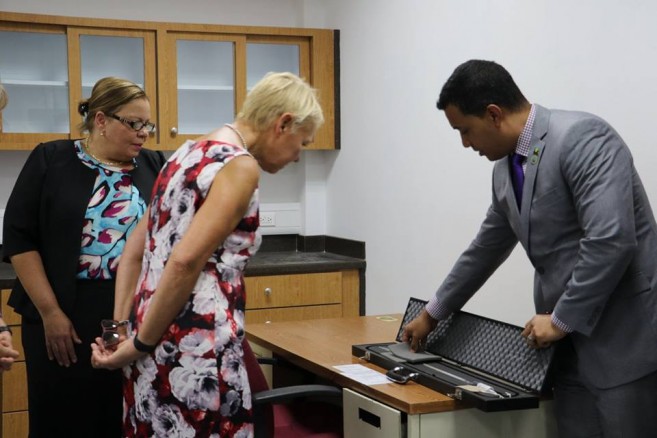 David Tomlinson, CARICOM Regional Organization for Standards and Quality Technical Officer, explained the important role BBS plays. "When you are baking bread, you take measurements: two cups of flour and whatever amount of sugar. Those measurements are important to you because they guarantee the quality of your bread. Now the Bureau will have the capability to help you to ensure that those measurements are accurate, so that cup is actually measuring a cup and not a cup and a quarter," said Tomlinson.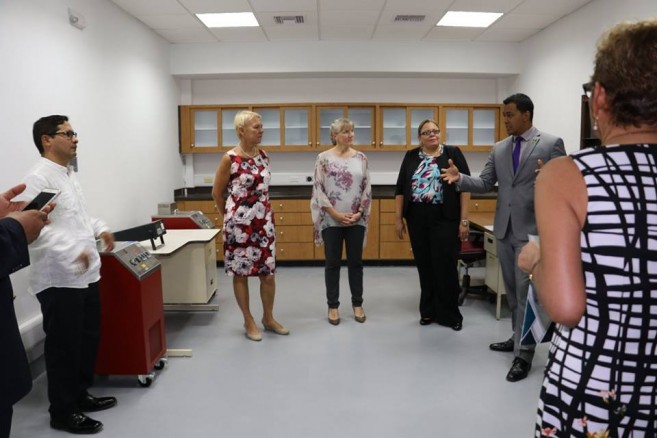 Malgorzata Wasilewska, EU Ambassador, shared the importance of the following guidelines. "Whether we like it or not, there are standards that guide every aspect of our lives. As consumers, it is very important to have technical guidelines of specifications that can be used consistently to ensure that the materials, goods and services that we purchase or otherwise access are fit for [their] purpose," said Wasilewska.
She also stated that this Met Lab will promote quality insurance, which will yield customer satisfaction for economies that rely heavily on exports for foreign exchange. The new standards can make the difference between poverty and prosperity for citizens, as it also promotes economic growth.
For further information, please call BBS at 822-0446 or 822-0047.
Follow The San Pedro Sun News on Twitter, become a fan on Facebook. Stay updated via RSS