Unusual strong winds and high tides cause flooding and beach erosion in San Pedro Town
Friday, June 5th, 2020
A combination of high tides and unprecedented waves have battered the eastern coast of San Pedro Town over the past few days. The situation, believed to have worsened by the bands of a tropical weather disturbance in nearby Mexico, caught the attention of the local authorities when strong winds and massive waves caused flooding and erosion in areas along the beach.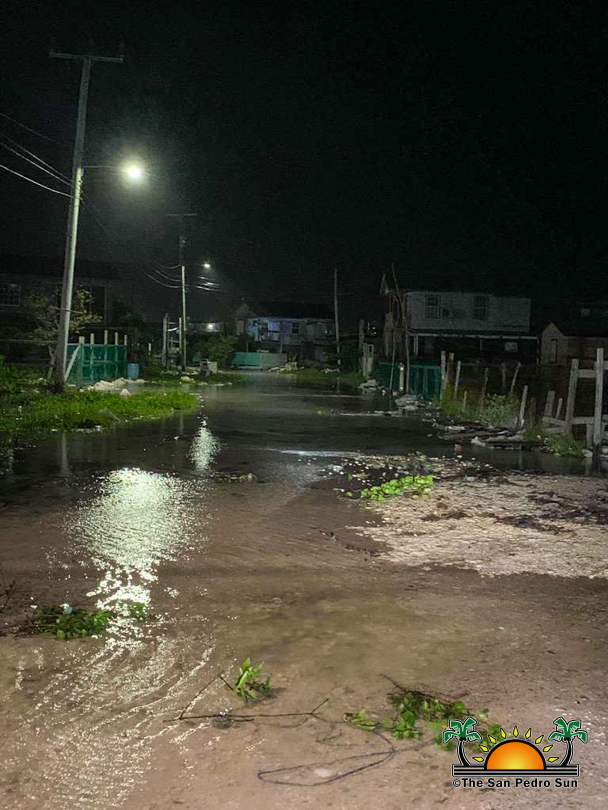 Officer in Charge (OIC) of the Coastal Executive Unit (Ambergris Caye and Caye Caulker), Superintendent Christopher Noble, sent out a notice advising islanders to secure their property and belongings along the beach. "Due to the current weather conditions, I have communicated with the working team to extend courtesies [past curfew hours], as I know persons may need to check on their vessels to avoid losses."
Mayor Daniel Guerrero, representatives from the National Emergency Management Organization on the island, along with police, visited some of the areas along the coast to monitor the situation. Apart from some low-lying areas getting flooded in the Boca del Rio and San Mateo subdivision, significant erosion was reported on the beaches.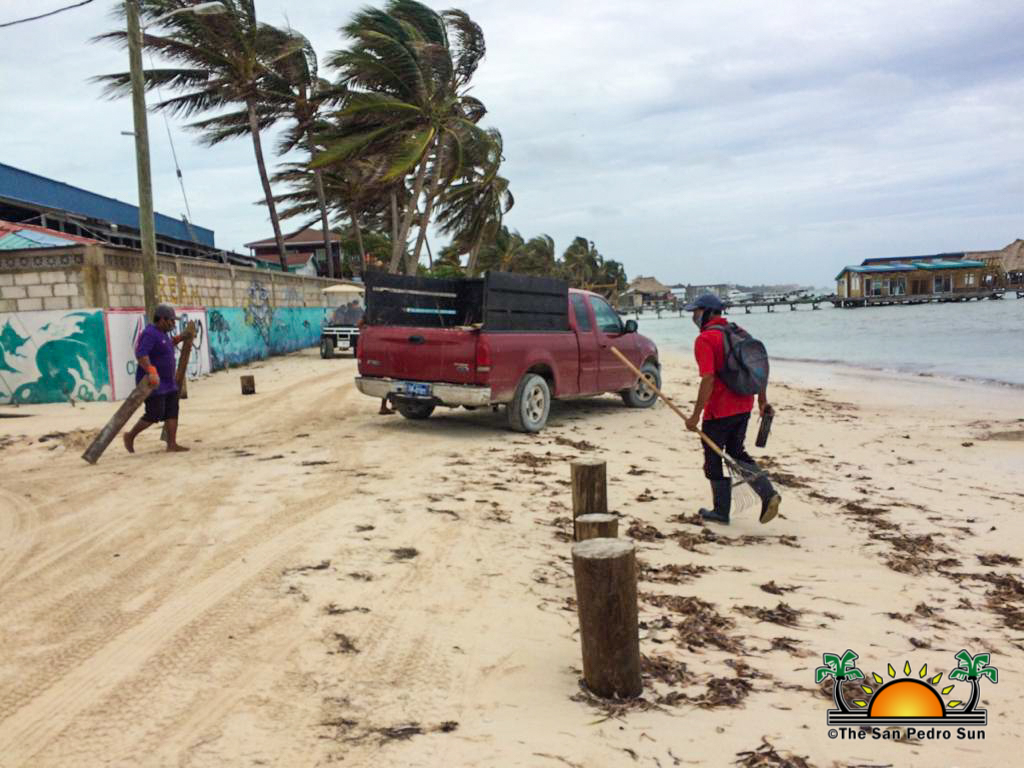 On Thursday, June 4th, the San Pedro Town Council (SPTC) issued a message saying that vehicular traffic was no longer allowed on the beach along the Boca del Rio Drive. This will be in effect until further notice due to the damages this area incurred from the strong winds and waves. Personnel from the SPTC Sanitation Department were busy throughout the day cleaning the beach. That evening, OIC Noble once again sent a notice to boaters to check on their vessels.
The choppy conditions of the sea and the gloomy weather is attributed to bands from Tropical Storm Cristobal, which continues to spin east of Mexico. This storm is expected to emerge into the Gulf of Mexico by Friday, June 5th. Although the strong winds and high waves caused alarm, no one was reported injured, and no major material losses were reported.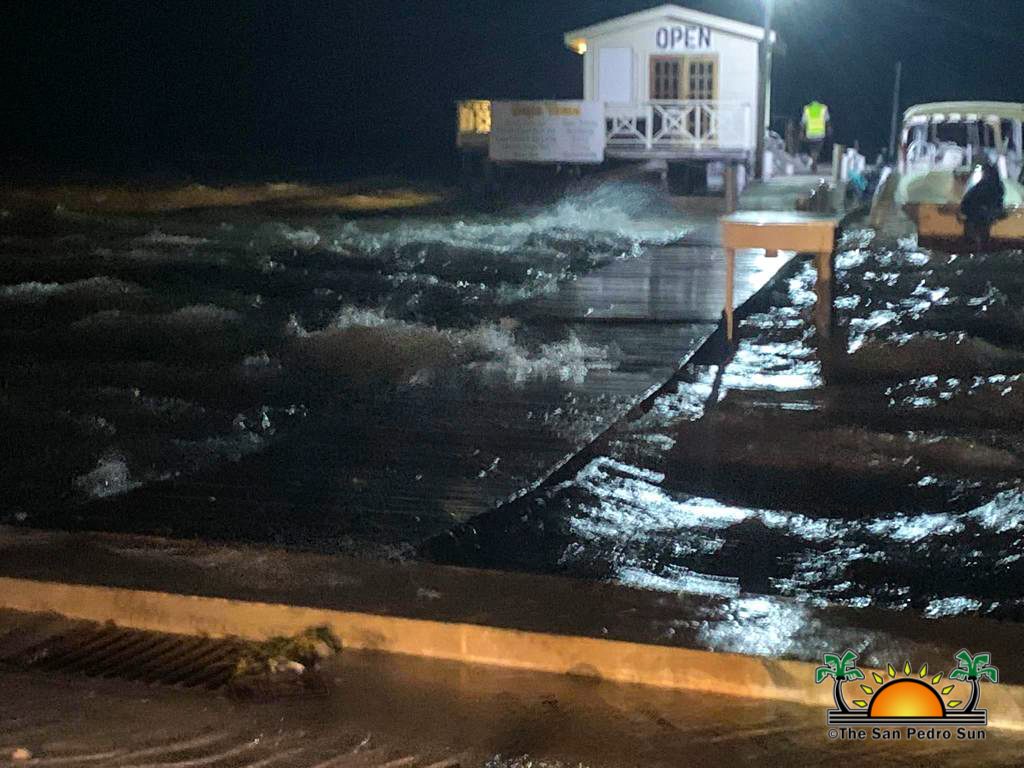 A similar situation was also experienced in Caye Caulker, where residents in some areas in the Bahia Subdivision witnessed the flooding of their yards and nearby streets. Islanders are advised to take any necessary precautions and to listen to official sources only during this hurricane season, which began on June 1st.
Follow The San Pedro Sun News on Twitter, become a fan on Facebook. Stay updated via RSS