Remnants of Hurricane Iota continues to dump rain in Belize; thousands affected in other parts of Central America
Friday, November 20th, 2020
The current rainy weather is expected to continue at least until Saturday, when fewer showers are being forecast by the National Meteorological Service of Belize. A flood warning continues in effect for the Belize, Cayo, Stann Creek, and Toledo Districts. The inclement weather is attributed to the remnants of Iota located inland over El Salvador. Iota slammed into Nicaragua earlier this week as a Category 5 hurricane, devastating communities in its path and killing at least 30 persons across Central America.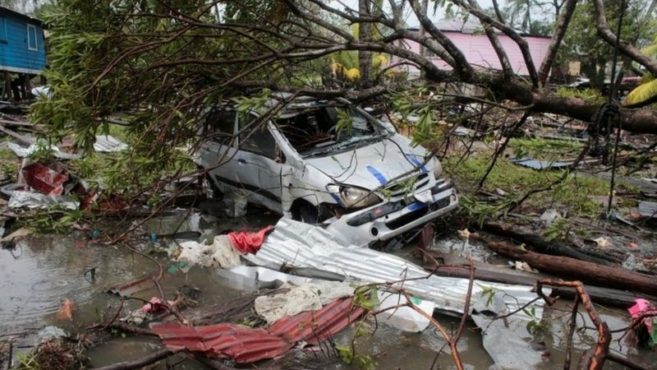 Iota was the second major storm to hit the same area in the Nicaraguan Caribbean within a span of two weeks. Many residents were still recovering from the passage of Category 4 Hurricane Eta. Hurricane Iota made landfall on Tuesday, November 17th, with sustained winds of 160 Miles Per Hour (MPH), destroying communities and displacing tens of thousands of persons. Like Eta, Iota moved further inland to Honduras, Guatemala and then El Salvador, causing the deaths of over two dozen persons.
Iota is considered the strongest Atlantic hurricane of the year. According to records, it is only the second storm to reach Category 5 in November since 1932.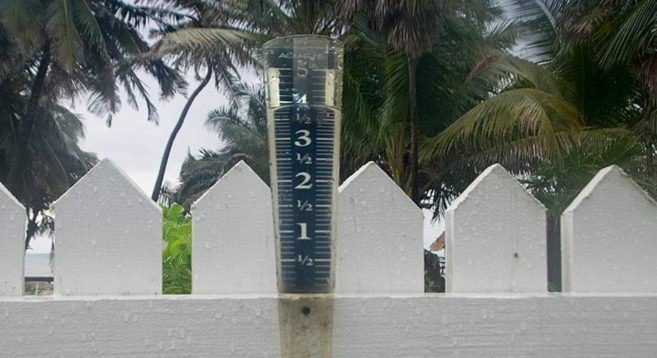 Meanwhile in Belize, a small craft warning continues in effect for coastal waters, and operators of small crafts should seek safe harbour. As heavy rainfall continues to affect the country, residents in areas such as the Belize River Valley and downstream to the coast should remain vigilant. This is because there is a possibility that rising flood waters will move downstream toward the coast.
The 2020 Hurricane Season in the Atlantic Basin has broken the record for the number of named storms. For only the second time in history, officials had to use letters from the Greek alphabet to name storms after running out of name from the traditional alphabetical list. One of its deadliest storms was Category 4 Hurricane Eta, which according to records killed at least 200 in Central America after making landfall on November 3rd in Nicaragua with maximum sustained winds of 140 mph. The area with most fatalities was Central Alta Verapaz in Guatemala, where mudslides buried dozens of homes in rural areas, leaving around 100 dead. In addition, about 50 deaths were reported in other areas of Guatemala. Other countries with fatalities included Nicaragua and Honduras. Belize only reported material losses caused by massive floods.
Follow The San Pedro Sun News on Twitter, become a fan on Facebook. Stay updated via RSS