Island children celebrate Belize
Tuesday, September 20th, 2016
As part of September Celebrations, primary and secondary schools across San Pedro Town celebrated Belize's 35th Anniversary on Friday, September 16th.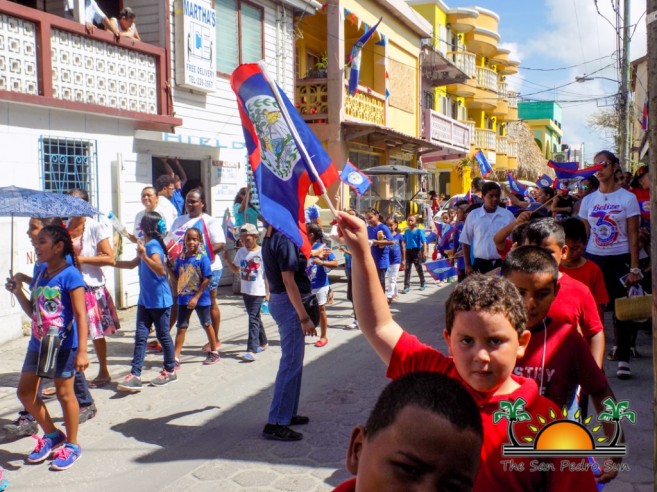 At 9AM, primary school students, educators, parents and volunteers gathered at San Pedro Roman Catholic School to march on Barrier Reef and Pescador Drive to demonstrate patriotic pride. They were led by SPRC's majorettes dancing to the beating percussion sounds of SPRC's drum line. Participants proudly wore red, white and blue attire as they chanted their love for the country.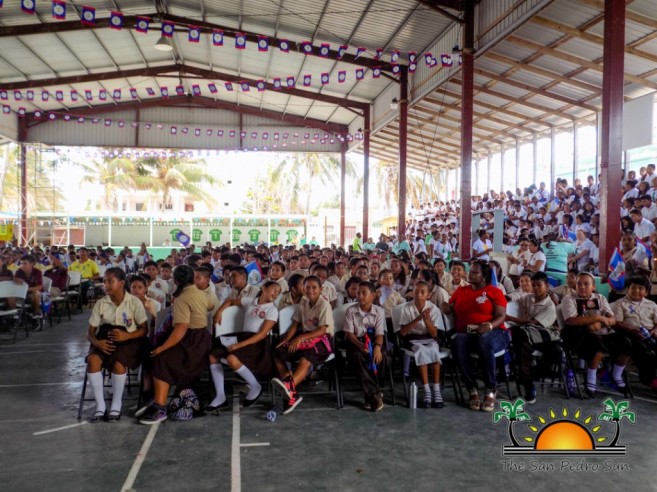 Meanwhile, Ministry of Education, Youth and Sports hosted their annual Children's Rally at the Angel Nunez Auditorium. Students of San Pedro High School (SPHS), along with Standard Five and Six classes from each primary school were present for the special event. Honoring the theme "Sovereign and Strong- Together as One," San Pedro District Officer, Nelma Jones spoke before the rally began.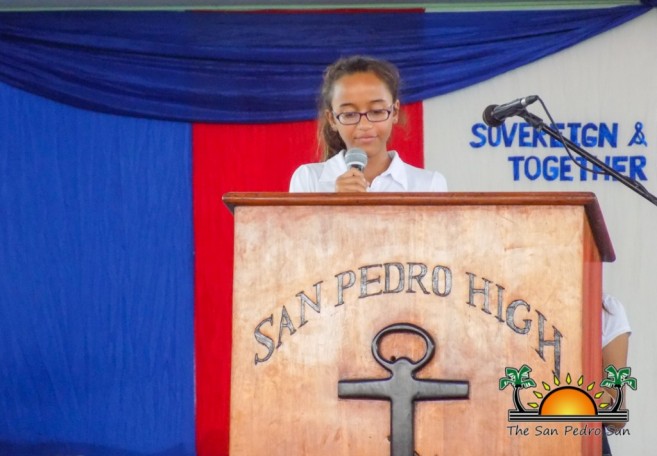 Students of the New Horizon Seventh Day Adventist School opened the event with the Belize National Prayer, followed by a musical rendition of the National Anthem performed by the SPHS Music Class. Mistress of ceremonies, Faith Noel then invited a student from Ambergris Caye Elementary School (ACES) to offer the welcome address. Each school gave a presentation afterwards, entertaining the gathered crowd.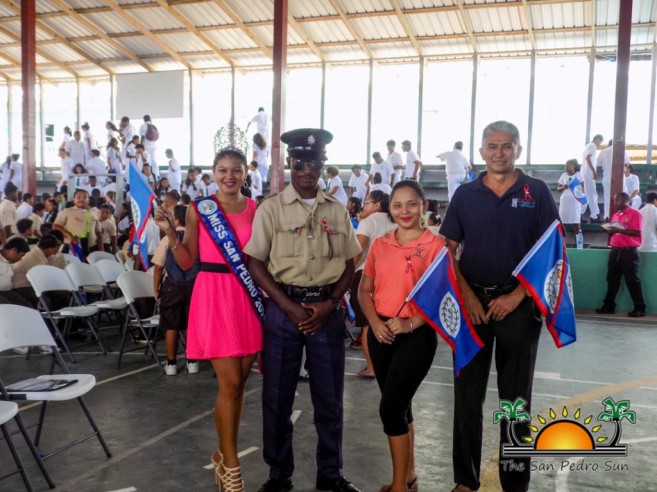 Councilor Ruben Gonzalez gave the keynote address, challenging students to be better Belizeans and to further promote their patriotism and love for their country with their friends, family and visitors.
After Councilor Ruben's remarks, Police Constable Harris Gabriel presented certificates to the most patriotic student and teacher in each class.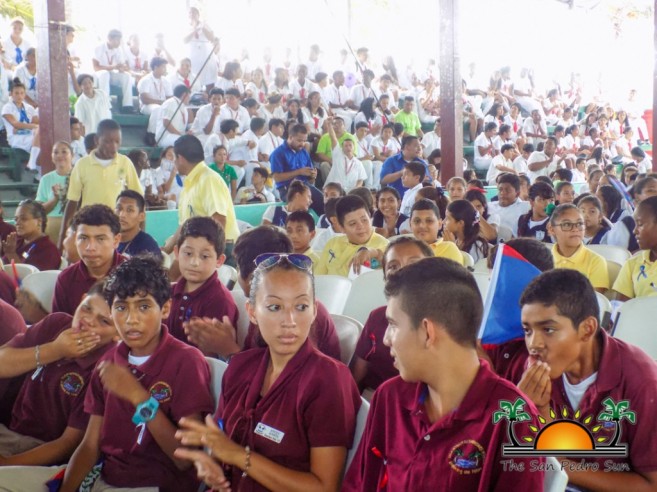 Before the rally ended, President of the Children's Advisory Body (CAB) Lester Gamez, gave updates on work being done with Mayor Daniel Guerrero and the United Nations Children's Fund (UNICEF). The CAB has noticed various challenges within SPHS, and because of it, they are working to provide free transportation in the mornings and afternoons to help avoid tardiness at school. Among other challenges, Gamez spoke about the alarming outbreak of the Zika virus and his commitment to alleviate the vector borne disease.
Students of the Island Academy gave the Vote of Thanks, thanking everyone for assisting and making this rally yet another successful event. Students were treated to early dismissal from school after the rally.
Follow The San Pedro Sun News on Twitter, become a fan on Facebook. Stay updated via RSS