Stakeholders Champion Multi-Sectoral Approach to Early Childhood Development at 2nd Biennial Conference
Sunday, May 21st, 2017
The Ministry of Human Development, Social Transformation and Poverty Alleviation; Ministry of Education, Youth, Sports and Culture; and Ministry of Health in partnership with UNICEF today concluded a two-day Early Childhood Development (ECD) Conference under the theme: "Positive Play, Positive Minds, Brighter Tomorrow". Approximately 180 stakeholders and partners in the field of early child development attended the event which on day one featured thematic presentations on programmes currently in place in the areas of Care for Child Development, Family Literacy, Parenting, and Specialized Services for Children with Different Abilities.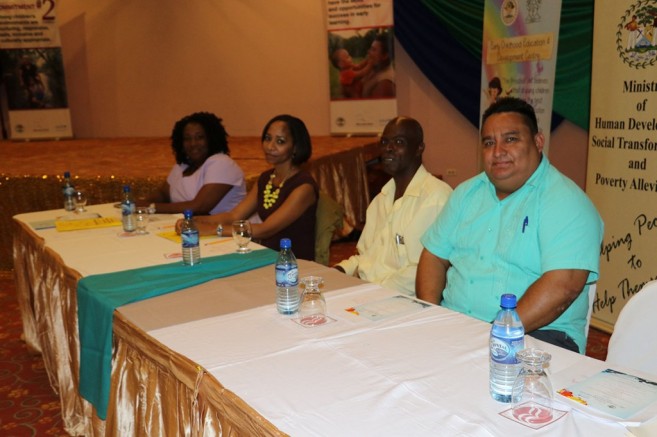 Specially invited guest speaker, Dr. Zoyah Kinkead-Clark – lecturer and researcher in early childhood education at the University of the West Indies – presented on recent scientific advancements in ECD, emphasizing the need for a multi-sectoral approach as the first 1000 days (conception to 2 years) of a child's life are critical for brain development.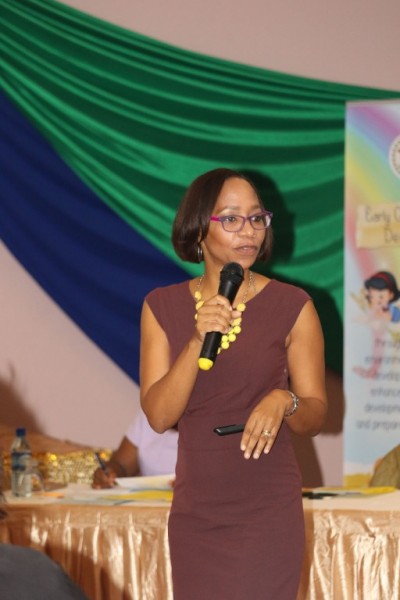 Research has shown that investment in early childhood (cognitive, social and emotional capacities) has enormous positive effects for the child and society including increased earnings, decreased crime and incarceration rates, increased productivity, and reduced healthcare and social welfare expenditures.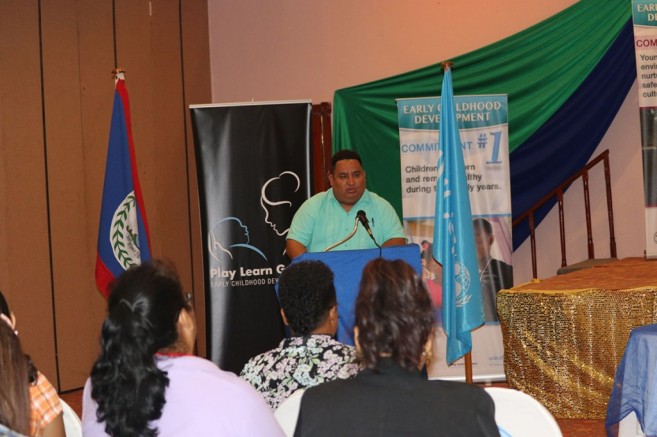 Day two saw the presentation of the Early Childhood Development National Strategic Plan (2017-2021). The multi-sectoral approach to the development of this strategy is encompassed in its three national core commitments which were approved by Cabinet in 2016.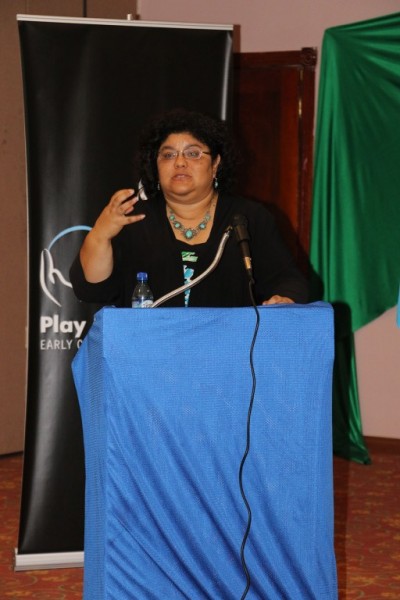 These are that:
1. Children are born and remain healthy during their early years.
2. Young children's environments are nurturing, responsive, safe, inclusive, and culturally appropriate.
3. Young children have the skills and opportunities for success in early learning.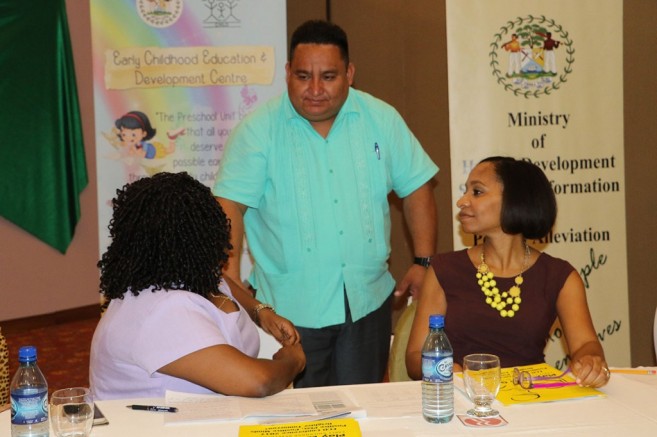 This emphasis on ECD and collaboration was heartily supported by the ministers present, Hon. Patrick Faber, Hon. Anthony Martinez, Hon. Angel Campos, as well as the members of the Technical Working Group and the ECD CEO Caucus. The conference ended with a technical meeting focused on the implementation of the plan in order to achieve the intended goals and outcomes.
Follow The San Pedro Sun News on Twitter, become a fan on Facebook. Stay updated via RSS