San Pedrano wins $50k in Scratch and Win
Monday, June 26th, 2023
An islander has won $50,000 after purchasing a lucky Scratch and Win ticket. The winner, whose identity has yet to be revealed, said he bought the ticket on Thursday, June 22nd, and initially was unaware of his big winnings. He will now sit down with the family and discuss how they will use the money.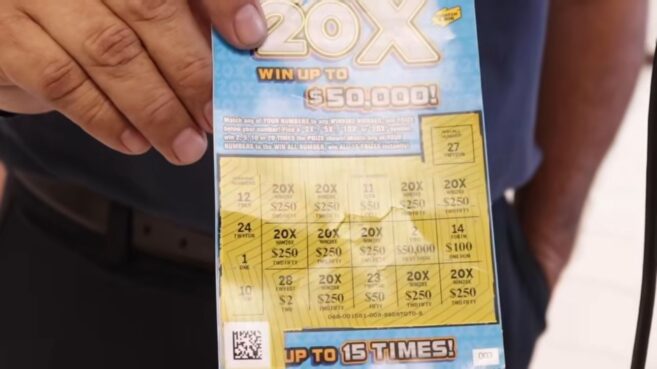 The island resident, now $50,000 richer, said he had been trying his luck several days before he hit the lucky ticket. After buying the ticket at a grocery store near downtown San Pedro, he realized he was the winner of such a large amount of money. "At first, I did not realize I was a winner, but then I noticed I was not wrong, that I was a winner. I could not believe it," he said. The lucky San Pedrano said he and his family would use the money well.
Scratch and Win and Pull Tabs are operated by Lucky Dalla Limited, a lottery company licensed by the Lotteries Committee to manage and sell scratch-card and pull-tab instant games in Belize. Players can win a wide range of cash prizes from $25 to $1,000. The big jackpot can see a lucky winner walk away with the $50,000 cash blast. This gambling method has become very popular nationwide, with people having won large amounts of money. Many have shared that their winnings have been blessings assisting them with their difficult financial issues. Like others across the country, this latest winner from San Pedro thanked Lucky Dalla Limited for the opportunity to scratch and win.
The main offices of Scratch and Win are in Belize City, but the tickets are available via their agents across the country. Collect up to $100 from common agents and $500 from super agents. Any winnings over $500 can be picked up at the main office.
Follow The San Pedro Sun News on Twitter, become a fan on Facebook. Stay updated via RSS