Fruta Bomba completely closes in Belize
Friday, June 24th, 2016
Fruta Bomba, a foreign owned papaya company that was once one of the biggest employer in Belize, has officially closed its operations in Belize. Since February 19, 2016, Brook's Tropicals, which is the founder for Fruta Bomba and Belize Food Packers Limited, informed the Ministry of Labor about its intention to close its growing and packing operations in Belize within the next six months after 20 years in business. The closing of the company, however, came sooner than expected, as Fruta Bomba closed its doors on Thursday, June 16th.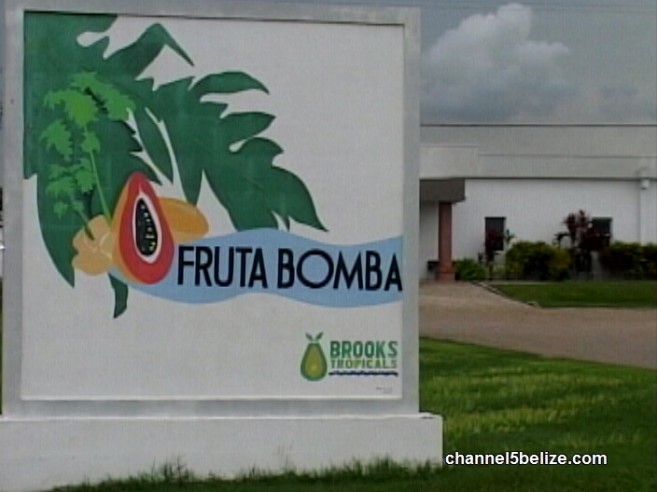 According to a press release issued on February 19th, economic conditions, particularly after hurricane Dean in 2007 hindered the company's substantial efforts to rebuild a profitable operation. "It continued, efforts over the last three years to build and maintain efficient growing and packing operations in Belize, but have not been successful and as a result we have incurred substantial annual losses in Belize that the company can no longer sustain."
The company is currently planning to plow down all its remaining papaya trees in the field, and after having a staff of 251 workers, only 15 workers are left to clear the factory. Concerns arise as to whether the workers if they will be properly compensated for their years of service.
In an interview with 7 News Belize, Minister of Labor Honorable Hugo Patt mentioned that Fruta Bomba is required to comply with the law, and compensate all their workers. "We made it clear that while any company that winds down and is closing down on us, there needs to be that compliance with the law, and there needs to be benefits duly given to our employees. And as such we feel very confident that in winding down they have applied the law as is required."
Follow The San Pedro Sun News on Twitter, become a fan on Facebook. Stay updated via RSS