Mama Vilma: One of over 360 charities to benefit from The Global Party
Thursday, June 27th, 2013
The Global Party is a prestigious event that takes place in over 120 cities across the world with proceeds benefiting many charities. San Pedro Town is among the destinations hosting The Global Party, and Kama Lounge was selected by event organizers to be one of the hosts of this world wide party phenomenon. The Global Party will take place simultaneously at the over 360 registered venues.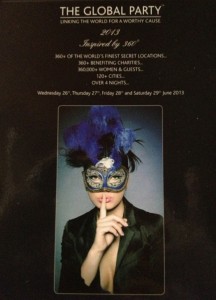 On Wednesday, May 15th a worldwide press launch was held across the participating venues, announcing the official dates for The Global Party and the charity the venue will sponsor. Kama Lounge officially announced the Mama Vilma Family Home as its charity of choice. Mama Vilma is a charitable organization on Ambergris Caye that assistsfamilies in need."Here at Kama we like to assist with the elderly and children, those are the people in society that need the most help. The Mama Vilma Family Home is a much needed organization here in San Pedro, and the growing society needs to protect its children and battered women. That is why we choose Mama Vilma, because it is a much needed project here in the island," said owner of Kama Lounge, Alexandra Nicholson.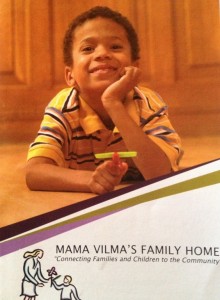 The event will be a three day party at Kama. On Thursday, June 27th, there will be a Cuban Pig Roast sale starting from 7PM to 11PM, complete with Cuban music and entertainment. On Friday, June 28th, it is all about limbo dancing. Guest are invited to come out from 7PM to 11PM and dance the night away. The final day of the event will be a all day family affair starting from midday. Kama invites the entire family to come on out on Saturday, June 29th and enjoy fun treats and games throughout the day, and a movie screening of "Epic" Later in the evening. throughout the event Kama will host a variety of raffles and auctions with all proceeds going to Mama Vilma.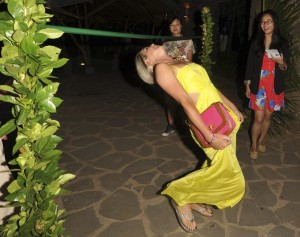 Throughout the entire event all the venues hosting parties, including Kama, will be simultaneously broadcasting other parties in different locations. Some of the venues hosting The Global Party include: Skyybar in Durban, South Africa, The Brompton Club in London, UK, James Club in Mexico City, Mexico, CaffeCentrale in Venice, Italy and Greenhouse in New York, United States of America.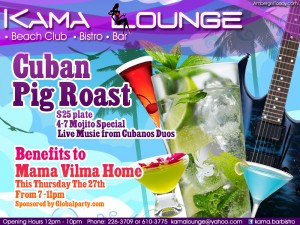 To make a donation you can visit the The Global Party official webpage at www.theglobalparty.com or make a direct donation at the events in your area. Mama Vilma and Kama Lounge invites the entire public to come on out and support a worthy cause, all while being part of a prestigious affair.
Follow The San Pedro Sun News on Twitter, become a fan on Facebook. Stay updated via RSS