Guest Editorial: The Good, Bad & Ugly Public Officer
Sunday, September 8th, 2013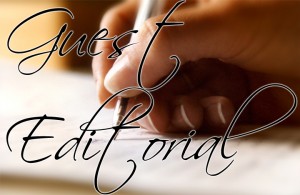 By Jorge Aldana
With a population of less than 400 thousand people, the chances of knowing each other in Belize, or knowing someone that knows another person is high. Similarly, getting to hear about someone's experiences is not surprising. In the media, we get to know a lot of information, sometimes not enough to make it into the news but worth bearing in mind. As such, when we have community members complaining about the behavior, attitude and abuse of power by some of our public officers, then it is worth highlighting.
There is no doubt that there are many public officers who are respectful and have held on to the ethics of being good public officers. Those are the officers who have dedicated their entire career to serving their country. Good public officers know their roles and responsibilities, and appreciate the opportunity to be humble "servants of the people." A good public officer ensures that while given the honor to serve in various leading capacities, they are held in high esteem and are entrusted to safeguard the assets of this country. The mission statement that should be upheld by every public officer in Belize says that their role is "to be the leading catalyst in facilitating the delivery of prompt and efficient service to our stakeholders in a professional manner."
A public officer is any person who has been legally selected or appointed to office and who exercises governmental functions of an office for the benefit of the public. The public officer is regarded as distinguishable person that must uphold good ethics since they are required to act according to the law in order for them to operate and execute their duties vested by virtue of their public position.
Sure there are many public officers who get up very early and ensure that they are on time to work. They are those who would go beyond the call of duty and stay a few extra few minutes to ensure that the day's work is accomplished. Such good public officers also make one feel welcome and is always willing to point one in the right direction when assistance is required. The good public officer is one that will not abuse the government's assets, but rather will ensure that it is used as a tool for the building of the nation's wealth.
But just as we have good exemplary public officers, there are those who feel like they do the tax payers a favor by being in those government offices. Those are the officers who loo annoyed when someone walks through the door, requesting assistance in processing government related business. There are those public officer who feel like he or she can show up to work at whatever time, in whatever condition – in many instances still drunk from the previous night, or those who make it a habit of moving at a slow pace. Then there are the public officers who will use the government assets to address their personal family business, running the government phone bill high, or using government vehicles on personal time. But what is even worse is the attitude of some that feel that they are affiliated with the ruling party in government; they cannot be disciplined and thus are 'untouchable.' The very bad public officers are also those ones who use their position in the various government offices to hustle, thus stealing from the tax payers and the government.
On Ambergris Caye, we have two distinct set of public officers. On one side we have the public officers who are here to do an honest job, ensuring that there is a good working atmosphere between the Government Offices and the general public. But then they are those who believe that they are here on vacation. Sure one can lose focus and easily be overtaken by the island's atmosphere, but when it becomes the norm for some public officers, it is cause for concern. I will always take time to acknowledge the work of a good, hard-working public officer but will not shy away from pointing out the rotten apples that need to be filtered out of the system.
In this issue alone, we report a story that highlights the blatant abuse of office by one of our public officers. The reckless behavior displayed by the public officer and his drunken companions not only led to the damage to property, including a government vehicle, but also left two people injured (one severely). We also saw during the Easter holiday where a senior public officer got into an altercation while inebriated and pulled his licensed firearm and injured someone. We have heard cases of police officers who have received bribes from members of the public in return for personal favors and the list of irregularities in the ethics of these public officers can go on and on. Do these types of reckless behavior exemplify the definition of a public officer or live to the mission statement that governs each public officer? Surely not!
This island knows to appreciate the work of the hard working and honest public officers. But when an island is lacking all the right facilities, the last thing we want is public officers who take advantage of our already stretched hard-working tax dollars. It is time that some of our public officers re-evaluate their purpose for being in the offices they have been entrusted to manage. And equally it is the responsibility of each of us to ensure that our public officers are doing the job they are paid to do. A young country like Belize, with so much financial challenges, cannot allow the abuse of our tax dollars. As a community newspaper we have an obligation to point out when these public officers have been acting outside of their ethics that should govern their behavior.
Our public officers must always bear in mind the community is always looking on them to as lead the example in the delivery of efficient service to our country. Those in the public service should be proud to have a fellow career public officer, Charles Gibson as the Minister leading them. They should take him as an example and learn from his impeccable dedication as a pubic officer. His lifetime dedication as a good public officer should be a shining example for others. It shows that while your job can be challenging, it always pays to be hardworking, honest and professional as a public officer.
Follow The San Pedro Sun News on Twitter, become a fan on Facebook. Stay updated via RSS