Historic! Cuba and USA normalize relationship after 50 years of embargo
Wednesday, December 17th, 2014
After more than 50 years of embargo, the United States of America (USA) took the historic steps in charting a new course in their relations with the Cuba government. The announcement came following the exchange of prisoners between the two governments on the morning of Wednesday December 17th, a decision that shocked the world. USA has sanctioned the Castro led Cuban Government in 1961 after the relationship deteriorated between the two countries. After more than five decades, The President of the US Barrack Obama has moved to engage the Cuban government and in a televised statement said that the mechanism will be put in place to normalize relationships between the two countries via a new US Cuban policy.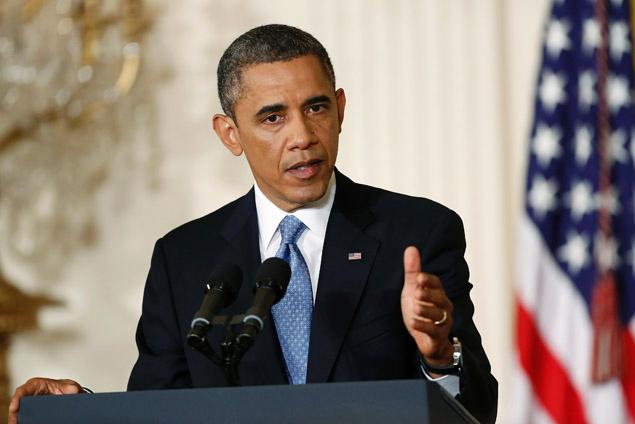 Cuba is separated by 90 miles of sea from the US coastline, but over 11 million people living in the communist country have been unable to travel freely to and from the US due to the embargo. According to the US President, it is clear that after decades of US isolation of Cuba, it have failed to accomplish their enduring objective of promoting the emergence of a democratic, prosperous, and stable Cuba. President Obama said that at times, the longstanding US policy towards Cuba has also isolated the United States from regional and international partners, constrained the US's ability to influence outcomes throughout the Western Hemisphere, and impaired the use of the full range of tools available to the United States to promote positive change in Cuba. But with a new Cuban Policy on the horizon, President Obama said that it is the hope of the two governments that slow, but positive reform will be made.
As part of the new US-Cuban Policy the US government plans to immediately reopen discussions with Cuba and work to re-establish an embassy in Havana in the next coming months. The US is also working with Cuba on matters of mutual concern that advance U.S. national interests, such as migration, counternarcotics, environmental protection, and trafficking in persons, among other issues.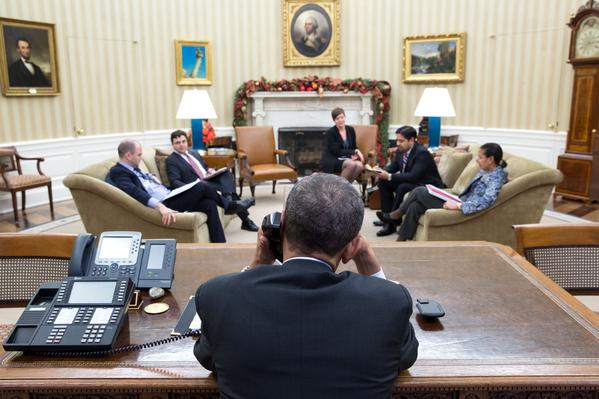 "Today, the US is changing its relationship with the people of Cuba. It is one of the most important changes in our policies in more than 50 years. We will end an outdated approach that has failed to advance our interest and instead will begin to normalize relationship between the two countries," said President Obama
Those new areas that will be improved include taking steps that allow travel and remittance policies that will further increase people-to-people contact, support civil society in Cuba, and enhance the free flow of information to, from, and among the Cuban people. Furthermore with expanded travel, Americans will be able to help support the growth of civil society in Cuba more easily, and provide business training for private Cuban businesses and small farmers. Americans will also be able to provide other support for the growth of Cuba's nascent private sector.
The two government are working together to authorize expanded sales and exports of certain goods and services from the US to Cuba. The expansion will seek to empower the nascent Cuban private sector and make it easier for Cuban citizens to have access to certain lower-priced goods to improve their living standards and gain greater economic independence from the state. It will also seek to authorize American citizens to import additional goods from Cuba. This will be done by licensing US travelers to Cuba that will authorize them to import $400 worth of goods from Cuba, of which no more than $100 can consist of tobacco products and alcohol combined.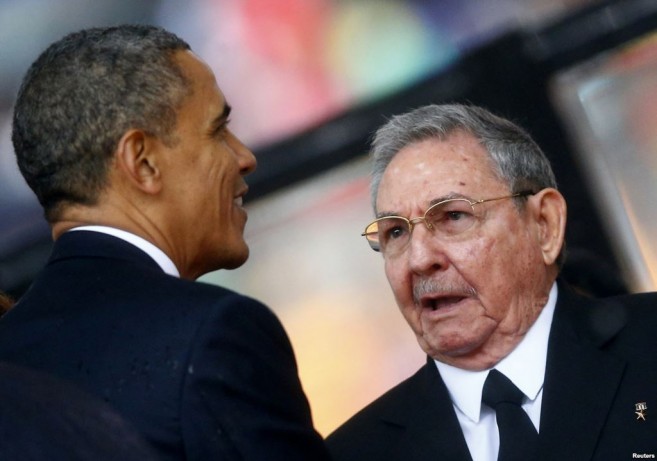 In the area of communication new efforts will be made to increase Cubans' access to communications and their ability to communicate freely. Cuba has an Internet penetration of about five percent – one of the lowest rates in the world. The cost of telecommunications in Cuba is exorbitantly high, while the services offered are extremely limited. Now, telecommunications providers will be allowed to establish the necessary mechanisms, including infrastructure, in Cuba to provide commercial telecommunications and internet services.
In the area of travelling, general licenses will be made available for all authorized travelers in 12 existing categories: Family visits; Official business of the US government, foreign governments, and certain intergovernmental organizations; Journalistic activity; Professional research and professional meetings; Educational activities; Religious activities; Public performances, clinics, workshops, athletic and other competitions, and exhibitions; Support for the Cuban people; Humanitarian projects; Activities of private foundations, research, or educational institutions; Exportation, importation, or transmission of information or information materials; Certain export transactions that may be considered for authorization under existing regulations and guidelines.
Cuban President Raul Castro also spoke about the changes being made to normalize relationship between the two countries. According to media reports in Cuba, streets in Havana were calm as people gathered around television sets while schools, offices and the nation came to a complete stop to listen to the statement made by President on state-owned radios and television stations. And as Castro spoke, church bells tolled through various cities signaling the coming of a new era for the Cuban people.
According to President Castro, the two countries are working together to resolve their differences "without renouncing a single one of our principles." Castro said "As a result of a dialogue at the highest level, which included a phone conversation I had yesterday [December 16th] with President Obama, we have been able to make headway in the solution of some topics of mutual interest for both nations… President Obama's decision deserves the respect and acknowledgment of our people."
The Cuban President thanked the Vatican and the Canadian Government for playing a crucial role in find common grounds between the two countries.
Historical account is that Castro and his older brother, former President Fidel, led the 1959 rebellion that overthrew Dictator Fulgencio Batista ending an era of bloodshed on the island nation. While the US initially recognized the new government of Fidel Castro, relationships came to an end in 1961 after the Pay of Pigs invasion and Castro and his government started nationalized US owned businesses.
On the day of the announcement, the US Government released three Cuban prisoners, Gerardo Hernández, Antonio Guerrero, and Ramón Labañino. The three were arrested over 15 years ago and later convicted of spying on anti-Castro groups in Miami. Cuba also released US foreign aid worker Alan Gross, who was imprisoned in Cuba since 2009. Castro also agreed to release 53 more political prisoners as part of deal.
Follow The San Pedro Sun News on Twitter, become a fan on Facebook. Stay updated via RSS