Ambassador of Cuba visits with Mayor Guerrero
Tuesday, February 28th, 2017
Ambassador of Cuba, Lissette Perez, along with Orestes Hernandez, the Minister Counselor at the Embassy of the Republic of Cuba, made a courtesy visit to San Pedro Town Mayor Daniel Guerrero on Friday, February 24th. It was Perez' first time visiting La Isla Bonita since becoming Cuba's ambassador to Belize in October 2016. After a warm welcome, the government officials of both countries discussed a potential partnership that would integrate Cuba and Belize.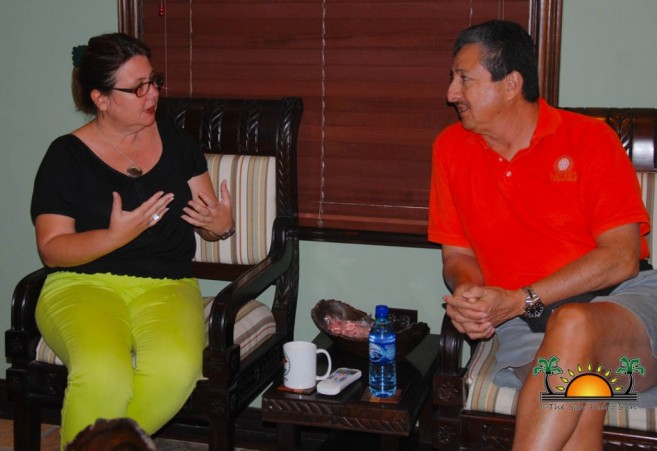 Perez told The San Pedro Sun that San Pedro Town has a lot of potential and Cuba is willing to assist where needed. "We are excited to be here. We have different cooperative projects in Belize, and that's why we want to work on a national, but local level. We came to explore what possibilities we have and move forward. We see a lot of things can change as far as San Pedro's coastal erosion and the Sargasso effort. In terms of culture, health and education, Cuba believes in the integration of our neighbors, and Belize is a member of Caribbean Community Regional Integration (CARICOM) and Central American Integration System (SICA). All of us share the Caribbean Sea and we look forward to strengthening the ties between Cuba and Belize," said Perez.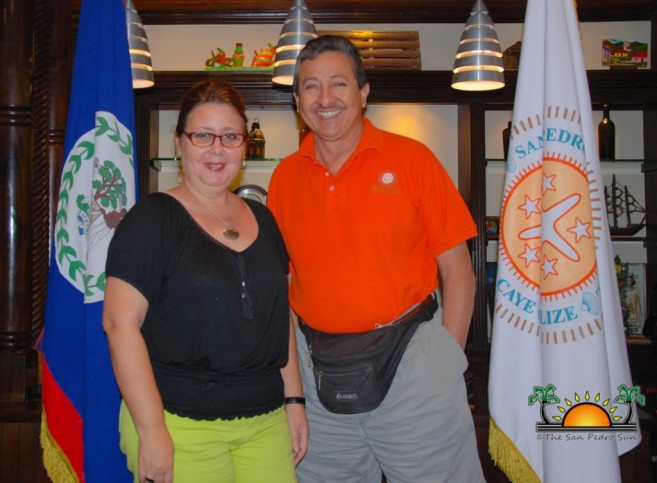 Mayor Guerrero expressed his thoughts on partnering with Cuba. "Ambassador Perez was so kind to visit me, and she mentioned on what areas Cuba can help and assist us. For example, health, culture, climate change, fisheries…they are willing to help. However, they want us to really think and prioritize. In a case of health, we need help in dialysis. They usually won't supply the equipment, but they would help by sending the technical doctors. Cuba has a lot of culture when it comes to dancing, instruments and music, so they want to integrate into our culture. Cuba has good relationship with Belize, and I think we should take advantage of it," said Guerrero.
Mayor Guerrero stated that no plans were committed, but Perez will pay an official visit in the near future to solidify plans.
Follow The San Pedro Sun News on Twitter, become a fan on Facebook. Stay updated via RSS