Costa Rica petitions Belize to allow passage to Cuban refugees heading to USA
Wednesday, December 9th, 2015
The Government of Belize and Costa Rica have started diplomatic discussion on facilitating border entry to close to 4,000 Cuban immigrants who are en route to the United States of America. The discussions come about after Nicaragua and Guatemala closed its border to the Cuban immigrants who have taken refuge in Costa Rica since mid-November. Cubans have been making their way to the USA through Central America for several years now, but the phenomenon had gone unnoticed until the Costa Rican government adopted measures in early November of 2015 to fight the trafficking of persons through its country. The mass number of refugees has been housed in public shelters, and is now straining Costa Rican resources. While there is no official statement as to whether Belize will assist Costa Rica, Barrow has indicated that he is willing to consider their terms.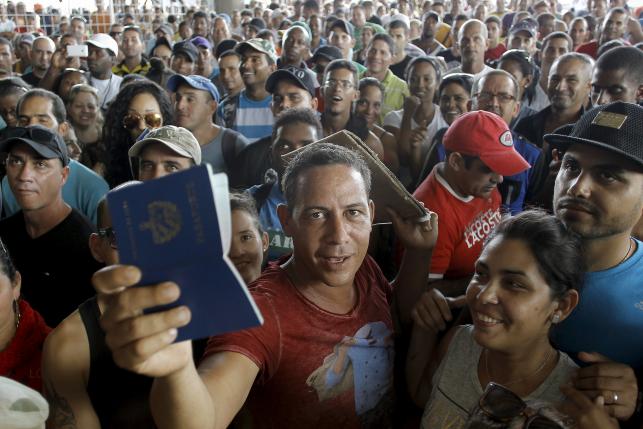 The request for Belize's help came on Wednesday, December 2nd, when Costa Rica's President Luis Guillermo Solís made a verbal request for assistance after Nicaragua and Guatemala closed its borders and refused to give the Cubans passage. The Costa Rican Government is now in the process of making a written request which will be presented to the Cabinet for consideration.
"The President of Costa Rica called me on Wednesday, to acquaint me with the situation and said it was a humanitarian crisis. He asked whether Belize would consider allowing the use of our facilities for transit purposes. As I understood it, the deal would be that however many we thought that we could handle, if we agreed would come, land at the Philip Goldson International Airport in planes that the International Organization for Migration (IOM) would pay for, then they would get onto buses to be crossed over to Mexico. The Mexicans would give us an assurance that they would be immediately processed at the border in Chetumal and then allowed to enter into Mexico for processes of transit ultimately to the USA," explained Barrow in an interview with the media.
He went on to state that several measures would need to be met before he can take the matter to Cabinet. "I said to him that as a matter of courtesy and fairness he should send something in writing spelling out the details of the proposal and what we could expect from the Mexicans and what we could expect from IOM. I would then raise the matter in Cabinet after we got his paper and after we do some preliminary checking with the Cubans. I needed to know how the Cuban Government feels about all this. I did ask him that and he did say the Cubans gave these people exit visas so it's not a problem. He said that he would send the documentation of his proposal and that he would also ask his Foreign Minister to speak to our Foreign Minister [Wilfred Elrington] so that additional details that he might not have been able to furnish me immediately could be provided," said Barrow. Barrow mentioned that he is doubtful that Cabinet would accept the agreement as Belize lacks the human resources to handle such a mass influx of immigrants.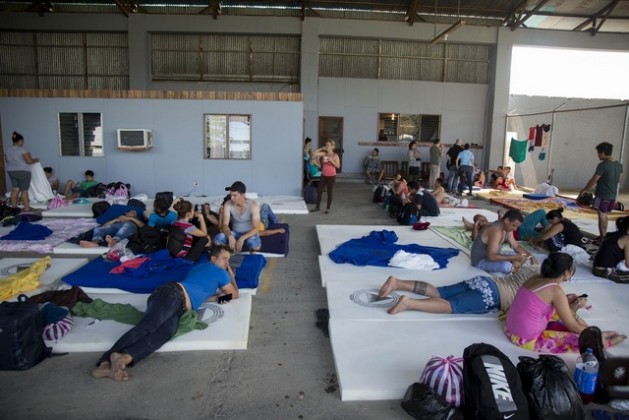 The large influx of Cuban refugees to Central American come after USA Presidents Barrack Obama and Cuba's President Raul Castro started to restore diplomatic ties between the two countries. Currently, the USA has a "wet foot, dry foot" policy which is part of the 1995 revision of the Cuban Adjustment Act of 1966 that essentially says that anyone who fled Cuba and entered the USA would be allowed to pursue residency a year later.
The proposal was discussed during the final sitting of Cabinet for the year on Tuesday, December 8th where they decided to participate in a regional discussion to identify the necessary mechanisms to address the Cuban immigrants transiting through the region. Even though The Government of Belize will be entertaining the proposal, they are currently unable to make any commitments outside of a regional arrangement.
Follow The San Pedro Sun News on Twitter, become a fan on Facebook. Stay updated via RSS